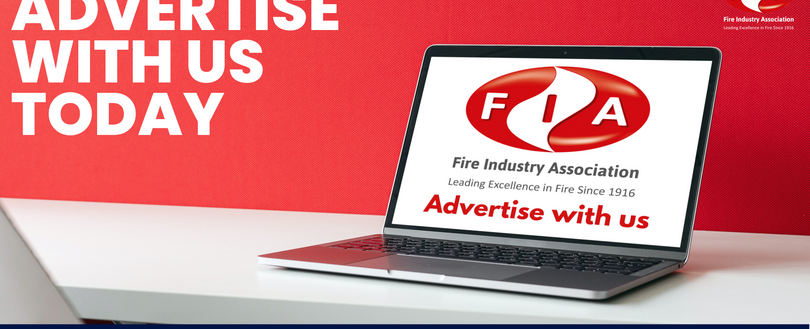 Expand your reach with Fire Industry Association advertising opportunities
As a company, we can understand you are always on the lookout for effective ways to reach your target audience and promote your brand. This is why we would like to introduce you to the advertising opportunities we offer.
We are excited to announce our new media pack, which offers a range of advertising options to suit your needs and budget. Whether you are looking to promote a new product, raise brand awareness, or generate leads, we have a solution for you.
Our media pack includes the chance to advertise within:
FIA Newsletters: Our monthly newsletter is sent to over 6,000 subscribers, providing the latest news and updates from the fire industry. You can advertise your products or services in our newsletter with a banner ad, available in three spaces
FIA Website: Our website receives over 30,000 visits per month, and we offer a range of advertising options to suit your needs. This includes a promotional editorial or 'sponsored' article with up to 400 words and one image;
FIA Events: We host a range of events throughout the year, including conferences, seminars, and networking events. You can promote your brand at our events with a range of sponsorship opportunities, including exhibition stands, branded merchandise, and more. Please request our sponsorship pack for these items.
By advertising with the FIA, you can benefit from:
Access to a highly targeted audience of decision-makers in the fire industry.
Increased brand visibility and awareness.
Opportunities to generate leads and increase sales.
An affiliation with a respected and influential trade association.
We believe that advertising with the FIA can help you achieve your marketing goals and reach a wider audience in the fire industry.
If you are interested in learning more about our advertising options, please don't hesitate to contact us. Our team is here to help you find the best solution for your needs and budget.
Thank you for considering the FIA as your advertising partner. We look forward to hearing from you soon.