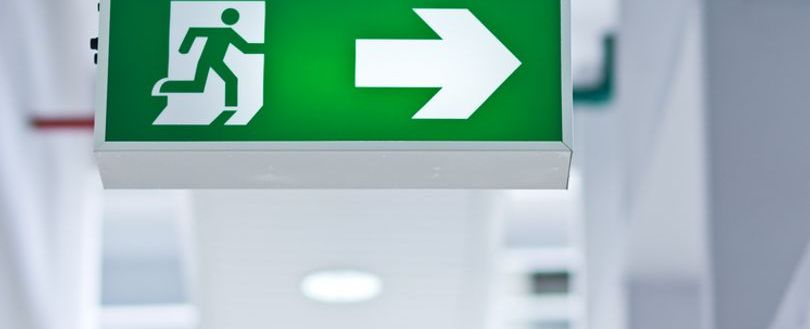 Disabled workers' lives at risk due to poor emergency evacuation procedures, finds report.
Disabled workers' lives are at risk due to ill informed emergency evacuation procedures, a report has found.
The study by Evac+Chair International found a quarter of business leaders are not aware of how many of their employees have access needs and four in five are unsure about their responsibilities.
The report, called Risky Business, also found one in 10 business leaders are either not prepared, or unsure if they are adequately prepared, to safely evacuate employees needing assistance.
The results have led to calls for more guidance from the government and legal requirements for life saving evacuation equipment.
Gerard Wallace, Managing Director of Evac+Chair International, said: "There are more than 4.8m disabled people in UK workplaces and this figure is rising.
"Those responsible for their safety are falling short, with a clear lack of knowledge, understanding and investment amplifying risk in emergency situations.
"Despite recent tragedies highlighting how important it is to be prepared to safely evacuate everyone from multistorey buildings, our findings show that safe evacuations for all clearly needs to move higher up the agenda.
"Our report makes the case to the Government for better education and a firmer legal landscape."
Fire safety legislation "doesn't do enough to protect those with access needs".
The report found 82% of organisations would like the government to provide more clarity on their responsibilities surrounding fire safety, while more than two thirds think evacuation equipment should be a legal requirement.
It also discovered 67% of decision makers believe there is a culture of non-compliance or exploitation of loopholes in the business community, surrounding evacuation measures.
And more than one quarter of respondents do not have someone solely responsible for evacuations.
Furthermore, one in five do not take temporary mobility challenges, such as pregnancy or a broken leg, into consideration in their safety plans.
Risky Business has reported that 68% of business decision makers think fire safety legislation does not do enough to protect those with access needs, cost of equipment and a lack of information were cited as the biggest challenges for developing suitable procedures.
Campaigns continue for disabled evacuation planning
In 2022 disabled campaigners launched a legal challenge against the government for failing to implement the Grenfell Tower inquiry's call for evacuation plans for disabled people in high-rise buildings. The decision is expected imminently.
Sarah Rennie, an Accessibility Consultant and fire safety campaigner of Claddag, which represents disabled and older people impacted by the Building Safety Crisis following the Grenfell Tower disaster, said decision makers would be responsible for future incidents.
To finish reading the full article, visit the SOURCE here.
Our eNews provides regular insight into industry trends, news headlines, and product and service information. For news articles parallel to those mentioned above, sign up for our eNews. Click here to sign up: Subscribe to our enews (fia.uk.com)