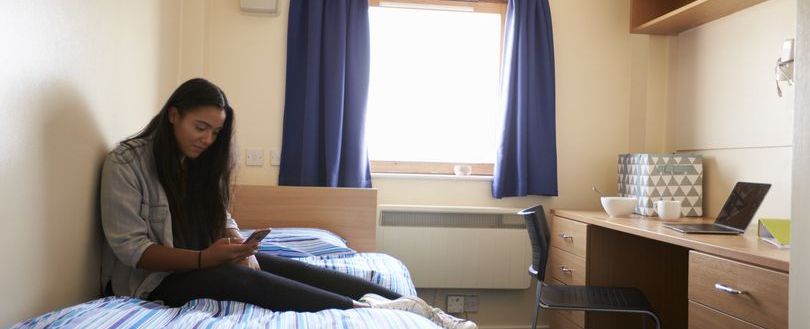 Derby students told to leave accommodation after fire survey
Students living in a hall of residents with 350 rooms have been told they will not be allowed back for the rest of the academic year due to fire safety concerns.
The University of Derby said it had been forced to close its Cathedral Court building following a fire survey.
Residents were first made aware of the issue just before Christmas when they were told they needed to move out of the building.
The university said some students had already been moved to other halls.
It added that others returning after the Christmas break would be given a range of options.
Last month, the University of Derby received a report following a routine fire survey carried out at Cathedral Court, a spokesperson said.
On 22 December residents were told they needed to move out, although most had already gone home for the Christmas holidays.
However, on Thursday the university revealed Cathedral Court would remain shut until at least the summer.
A university spokesperson said: "Further assessments undertaken over the past two weeks have confirmed that the required maintenance works will be noisy and intrusive, and not conducive to an enjoyable environment in which to live, study and socialise.
"Therefore, we have taken the difficult decision, in our students' best interests, to close Cathedral Court for the rest of this academic year.
"Our priority now is to ensure our students are supported to give them certainty in their living arrangements."