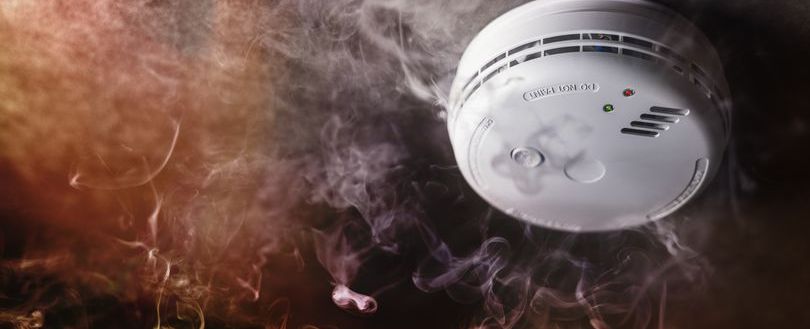 Council takes legal action against tenants who refuse to have fire smoke detectors repaired
Kirklees Council has taken legal action against three of its tenants and one private leaseholder living in flats on Brooklyn Road in Cleckheaton in order to complete repairs to smoke detectors.
This comes a year after the council issued a warning when housing staff revealed they were trialling whether they could file injunctions to force people to let them into their properties to carry out fire safety improvements.
Risks to life from fire, smoke and carbon monoxide are well known, with building regulations requiring that all properties built after 1 June 1992 must have a hard-wired smoke alarm installed on every floor.
More than 50 residents across the three blocks of flats were contacted to gain access to properties in order to carry out repairs. While the majority were happy to provide access, four individuals failed to engage with council staff, placing them at risk in the event of a fire.
There are currently 1,070 leaseholders in low-rise blocks across the borough, if any households deny access the council has no statutory powers to force them to cooperate.
In November 2021, the council said it was investigating the next step, which could involve applying for an order from a judge under the Environmental Protection Act.
The council is currently in the midst of a £90m fire improvement plan, following an independent review into safety compliance. The review highlighted "significant risk" around asbestos safety and water hygiene, with fire safety flagged as the "primary risk" facing authority.
Cabinet Member for Housing and Democracy, Cathy Scott, says: "Keeping our tenants safe is our number one priority, which is why we have committed £90 million to making these essential improvements.
"I am pleased to see that necessary legal action was taken in this case. It is always a last resort but in this case was necessary to ensure everyone in the building remains safe."
In Scotland, a new fire and smoke alarm standard has been introduced this month which means that all Scottish homes will now need to have interlinked alarms. This means that, if one alarm goes off, they all go off, so you will always hear an alarm wherever you are in the house.
The most rigorous standards had previously only applied to new-build and privately rented housing. Now, the legislation applies to all property owners, including those who own private homes.
It is the property owner's in Scotland are now required to meet the new standard, this includes:
One smoke alarm in the living room or the room you use most
One smoke alarm in every hallway or landing
One heat alarm in the kitchen
The Scottish government has said that there would be no penalties for non-compliance, and no-one would be penalised if they needed more time to install the alarms.
It will not be a criminal offence to not have the alarms fitted. Local authorities are officially responsible for enforcing the legislation, but they will not be going into peoples' homes to inspect them and will not be issuing any fines.
The Scottish government said councils could require homeowners to carry out work, but do not expect them to go beyond advising property owners about fire alarms.
---