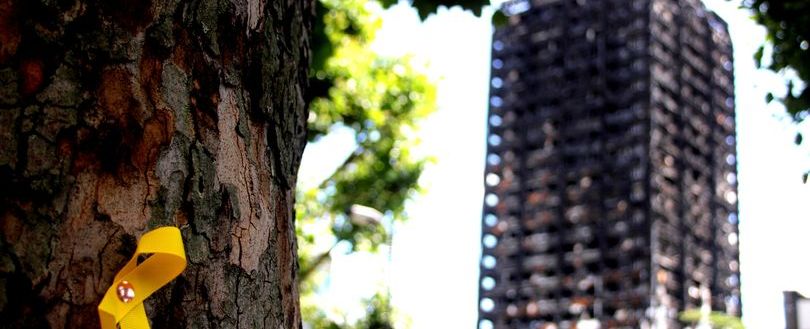 Council Liable For Five Grenfell Deaths - High Court Finds
Royal Borough of Kensington and Chelsea, the council that owned Grenfell Tower, is legally responsible for the deaths of five residents who died in the fire, a High Court judge has found.
The judgement was delivered on Thursday 28 July, following the RBKC admitting that it had failed to ensure the building's fire safety. The council has also admitted liability for the effects of the fire on another four people to date.
RBKC oversaw the refurbishment of Grenfell using aluminium composite material (ACM) cladding which enabled the fire to spread. Kensington and Chelsea Tenant Management Organisation, a separate company, oversaw and was responsible for managing the high-rise block.
A Kensington and Chelsea Council spokesperson said: "Grenfell is a tragedy that should not have happened and must never happen again. We hope that this admission helps to reduce the burden on those affected and leads to other parties being able to do the same."
There are currently more than 1,100 people attempting to claim damages in the High Court in the wake of the Grenfell Tower fire. Bishop, Lloyd & Jackson Solicitors, who represents 85 of the claimants, has issued a statement saying:
"The Court entered judgment on liability against the Royal Borough of Kensington and Chelsea and Royal Borough of Kensington and Chelsea Tenant Management Organisation, the owner and landlord of the Tower."
"This judgment, with an open acceptance of responsibility, represents a significant achievement and testament to the courage, determination, strength, and resilience of the victims of this tragedy and their legal team. This will also provide a pathway to others within the 1000+ claimants."
"It has been hard won in the face of resistance from RBKC and TMO to openly accept responsibility and comes over 5 years since the fire. It should not have taken so long and been so hard fought."
"Many survivors and victims continue as tenants of RBKC. Whilst many have been permanently rehoused, some remain in temporary and unsuitable housing, and those who have been permanently rehoused have not settled and wait to be rehoused. No end is in sight."