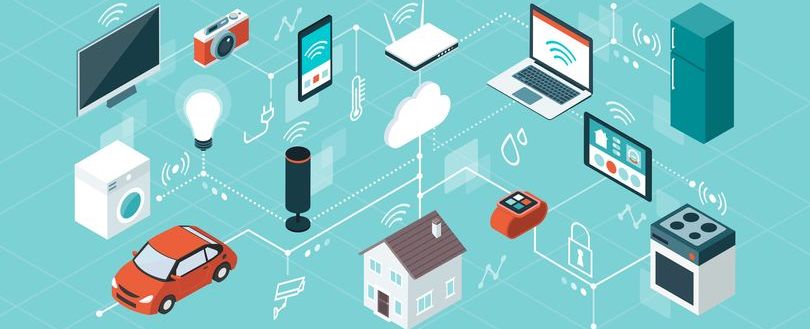 BSI joins FIA's Internet of Things Forum to support fire safety
FIA's and BSI's joint press release on BSI joining the FIA's Internet of Things Forum to support fire safety.
BSI, the business improvement and standards company, are to take a seat on the Fire Industry Association's (FIA) Forum to facilitate knowledge sharing and improve fire safety in the UK. The FIA's Internet of Things (IoT) Forum will facilitate the exchange of industry knowledge and remove barriers to the development and adoption of IoT products and services in the fire safety sector.
Alongside FIA Forum members BSI experts will work to improve fire safety provisions across the UK by promoting new innovations and sharing best practice knowledge and experience.
David Mudd, IoT Business Development Director at BSI said:
"The FIA forum brings key industry personnel together to share knowledge and encourage innovation. By working with the Forum and its members we hope to fast-track safe and effective adoption of IoT products across the fire safety industry.
"The Internet of Things Kitemark indicates a product or service which has gone beyond normal requirements to achieve the highest standards as appropriate for the intended use. Products with the IoT Kitemark have been independently assessed by BSI to ensure the highest standard of IoT security controls are in place and maintained. This quality mark can support the fire industry in ensuring fire safety products are in line with best practice technology."
IoT enabled fire systems improve detection, suppression and prevention, as well as maintenance and compliance. Applying the IoT Kitemark to fire safety products and services will enable safe adoption of these systems to improve the management of fire risks in domestic and commercial properties.
Ian Moore, Chief Executive Officer at FIA said:
"The FIA, Europe's largest fire safety trade association, has a long-standing history of working collaboratively with key stakeholders in the fire safety industry. We welcome our recent partnership with BSI and are looking forward to empowering, encouraging and enabling businesses in the fire safety industry to start, or continue, their work with IoT products and services.
"With over 70 FIA Members, the FIA IoT Forum has become the centre for collaboration on IoT in the fire safety industry. The Forum will help those involved to share and create best practice and help remove barriers to the development and use of IoT products and services in the UK fire safety sector. Our aim is that IoT products and services both maintain compliance to fire safety regulations and that the UK fire safety industry takes a leadership position in this domain."
BSI's Internet of Things Kitemark was developed in 2018 in response to the growth of internet-connected products, it was designed to help consumers confidently and easily identify the IoT devices they can trust to be safe, secure and functional.
For more information on the Internet of Things Kitemark please visit the BSI website [Insert link].
For more information on how to get involved in the IoT Forum, please visit The FIA website: https://www.fia.uk.com/news/learn-more-about-the-fia-internet-of-things-special-interest-group.html ]
- ENDS -
Notes to Editors:
About BSI
BSI is the business improvement and standards company that enables organizations to turn standards of best practice into habits of excellence, 'inspiring trust for a more resilient world'. For over a century BSI has driven best practice in organizations around the world. Working with over 77,500 clients across 195 countries, it is a truly global business with skills and experience across all sectors including automotive, aerospace, built environment, food and retail and healthcare. Through its expertise in Standards and Knowledge, Assurance Services, Regulatory Services and Consulting Services, BSI helps clients to improve their performance, grow sustainably, manage risk and ultimately become more resilient.
To learn more, please visit: www.bsigroup.com
About FIA
The FIA is the largest fire protection trade association in the UK with 1000+ members. We are a not-for-profit organisation and a major provider of fire safety training. Our objective is to promote, improve and perfect fire protection methods, devices, services and apparatus. We achieve this through the representation of our members, providing technical support, guidance and opportunities for professional advancement through education and appropriate regulation.
We promote and shape legislation and the professional standards of the fire industry through close liaison with government and official bodies, as well as other key stakeholders. We also provide funding for research projects in line with our principal objectives
To learn more, please visit: https://www.fia.uk.com/