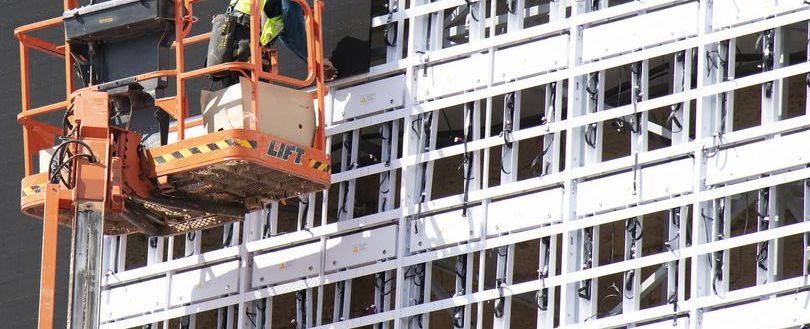 Bristol to replace cladding on 38 towers amid fire risk concerns
Bristol City Council is to reclad more than half of its 64 residential tower blocks following two high-rise fires
Cabinet member for housing Tom Renhard announced last week that towers across Bristol would be reclad to reduce the risk of fires spreading.
The city has been hit by two high-rise fires in the last two months.
On 24 September, one man died and several other people were injured in a blaze that began on the top floor at Twinnell House in the city's Easton area. The building was clad in expanded polystyrene.
And last month, Avon Fire and Rescue Service reported that EPS cladding had 'contributed to the spread' of a fire on 20 October at Eccleston House in the Barton Hill area of the city.
The two incidents prompted the council to look again at fire safety across council-owned residential blocks, which are home to nearly 3,000 households, local reports said.
While residents of the 38 towers wait for the replacement cladding, round-the-clock fire wardens will be introduced at 27 towers to improve fire safety. The council said 11 of the 38 buildings already had a fire warden, with all of them due to receive new evacuation alarms to replace the wardens.
EPS is a different material to the aluminium composite material panels that clad the outside of Grenfell tower, the west London tower block where a fire killed 72 people in 2017. Bristol council confirmed to the AJ that none of its towers have ACM cladding.
The long-running inquiry into the Grenfell tragedy closed last week with lawyers for the survivors and bereaved describing cladding manufacturer Arconic and architects Studio E as 'protagonists' who 'tower[ed] above the rest in terms of their 'responsibility' for the speed and extent of the blaze.
Renhard said Bristol City Council had taken fire safety more seriously since "the Grenfell tragedy in 2017", adding "we carried out numerous checks and reviews of our blocks to be sure they didn't have the same cladding and were safe".
He said fire-safety measures had already been introduced in some council-owned buildings, including fire breaks, better compartmentation and new fire doors and that these had helped slow the spread of the blaze at Twinnell House. But he added that the council "must constantly remain vigilant".
"We continually improve our approach to fire safety and had begun a pilot to roll out a sprinkler programme. New information regarding fire safety in blocks has developed since those post-Grenfell checks took place and we are in a better place now to understand what is needed."
The council said further details about the fire safety improvements would be released in a Cabinet paper on 28 November, and that work to reclad the high rises would take between eight to ten years.
Bristol Council's 38 towers will be recladded in a rock-based material that is more resistant to fire, the Local Democracy Reporting Service revealed.