Prologue to History: Voting at the FIA Elections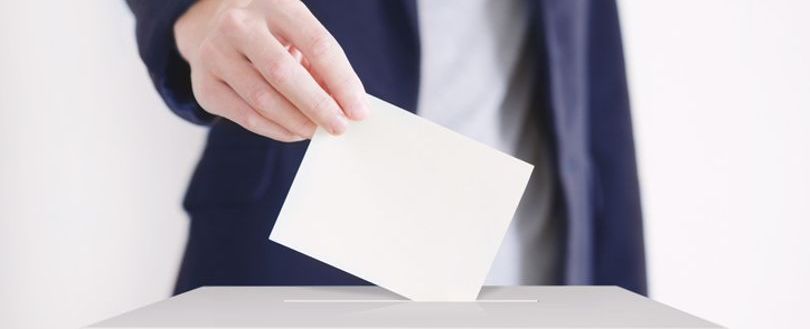 Prologue to History: Voting at the FIA Elections
'Vote early and vote often' is a phase you may have heard in relation to elections and quite possibly was rife during the recent elections in Belarus. It actually has its origins in the USA in the mid-19th century but it became more commonly used in relation to organised crime in Chicago. In relation to our own elections for the FIA Board and Councils, you can vote up to 10th November but, of course, you can only vote once. We're sure that each eligible member company wouldn't cast multiple votes but rest assured that we do have a system in place to check that any accidental double voting is discounted.
But we're getting ahead of ourselves, I shall explain how it all works shortly. Before that though, let's remember that the concept of democracy has its roots going right back to hunter-gatherers with its dynamics still identifiable in todays' bonded groups and tribes. Early democracy is, however, usually associated with the ancient Greeks and Romans who are attributed as founders of Western civilisation and with the 18th century intellectuals who created the template for what we now understand as modern political organisation.
In this modern age of mass communication, we are bombarded not just with information on which to base our choices but by mass miscommunication. I'll leave you to consider your own examples of this but here at the FIA, our voting process includes a short precis on each of our members up for election which will enable you to make an informed choice when placing your on-line crosses against your preferred candidates.
And so it was about a month ago that I wrote about the imminent FIA nominations and elections in order to highlight how important it is for members to engage in these democratic processes. And indeed, the Nomination Letters went out, heralding the first part of the election process.
We'll be entering the second phase of the election early in October where having received the nominations, the Ballot Papers will be issued and the voting will get under way. Please be aware that voting takes place on a fully equitable 'one member one vote' basis and that there are a guaranteed number of seats on each Committee for A/B, C/D and E/F membership grades such that candidates from smaller organisations can still be elected if the lower bands are not adequately represented based on the number of votes alone.
Remember also please that the number of members that vote is lower than we would wish and some companies don't even vote for their own candidates! If you are in a position to cast a vote based on an informed choice, we urge you to do so in order that we have the most democratic outcome possible.
The Ballot Paper goes to the Nominated Representative of each member company who is just one named person who may or may not be you. It's vital that you know who your NR is so if you don't know, put a call into the office on 020 3166 5002 and we can tell you straight away.
In a change to the previous methodology, voting this year will be completed electronically and your vote must be received using this on-line service by 10 am on 10th November, i.e. 24 hours before the commencement of this year's AGM. This will enable us to undertake all necessary checks to ensure that the results are fully validated.
Remember that every vote counts and it would also be true to say that with voting typically very close among the Board and Council elections, it really is important to make your voice heard and get the best candidates possible for each available position.
And so vote as early as you like once the voting is under way, don't vote twice [although I'm sure you won't] and exercise your democratic right to get the Officers of the Association in place to take us forward at this time of immense change in fire safety in this country. It may not be the US elections in which the people of that nation in November choose what we know as 'the leader of the free world' but this is our own important piece of democracy that will play its own role in the safety of the people of the UK and beyond against the devastating effects of fire.
Related posts
12 October 2023

By Kirsty Lavell, Marketing Manager

20 February 2023

By Kirsty Lavell, Marketing Manager

23 January 2023

By Kirsty Lavell, Marketing Manager