Mock The Week Comedian Ellie Taylor to headline at FIA's AGM & Lunch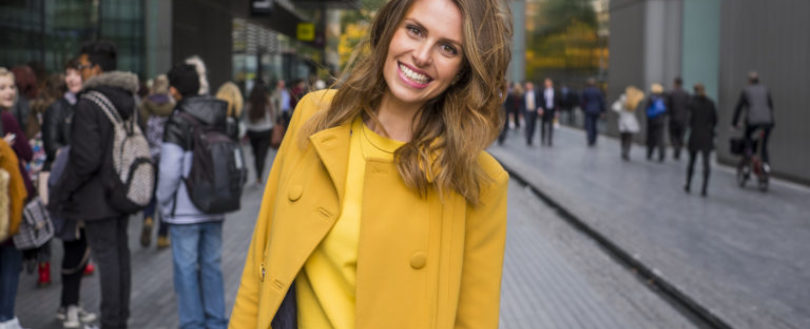 Mock The Week Comedian Ellie Taylor to headline at FIA's AGM & Lunch
You'll be rocking in your chair with laughter
Mock The Week comedy genius Ellie Taylor will be presenting her comedy stylings at this year's FIA AGM and Lunch, which will be held at The Brewery (7thNov) in London.
If you're unfamiliar with our gal Ellie – allow me to fill you in. Ellie has been on numerous TV shows – Mock The Week (BBC 2), obviously, but also Live at The Apollo (BBC 2), 8 Out Of 10 Cats (Channel 4), and she was the host for Snog, Marry, Avoid for two series on BBC 3.
One of my favourite lines of hers was on Mock The Week, under the category: "Things you wouldn't want to hear on a survival show". Ellie's response, feigning dire hunger with a comically grim expression on her face: "We're camping out on this desert island and I haven't eaten for 14 days…" She then perks up, puts her hand on her hip, whips her hair back, and grins: "So now I'm 100% beach body ready!"
Ellie has been called "An agile and commanding performer" (The Skinny), and she "Radiates natural charisma… blessed with great flair" (The Guardian), so you won't want to miss her at the FIA's AGM and Lunch.
Visit Ellie's website to learn more>>
The day will consist of a morning AGM session (members only), followed by a drinks reception where members will be able to invite their guests for the rest of the afternoon's networking, food, and entertainment.
Guests will enjoy a full 3-course meal (foodies from last year will remember how delicious it was - and we have a brand new menu this year), plus a networking bar and drinks. Guests will also find out more about what the FIA has been up to over the past year to help the industry and support its members. After the meal, Ellie Taylor will delight and amuse with her wit and enthusiasm.
Tickets to the event can be booked individually or for a table of 10, should you wish to bring colleagues or clients.
Related posts
06 October 2023

By Neil Budd, FIA Technical manager

02 August 2023

By Kirsty Lavell, Marketing Manager

01 August 2023

By Kirsty Lavell, Marketing Manager