Man left 'housebound' by fire regulations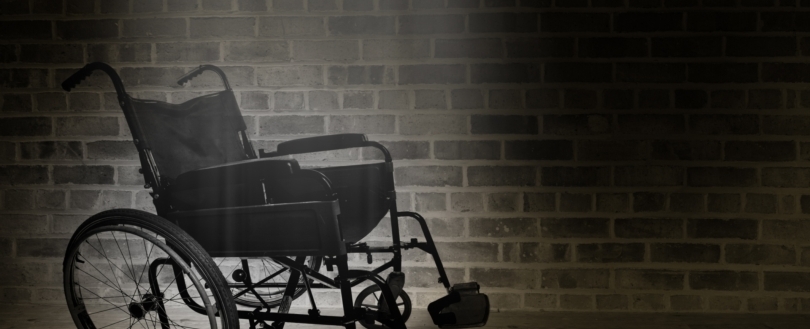 Man left 'housebound' by fire regulations
What would you advise?
05 September 2016 by Will Lloyd, Technical Manager
Ask yourself a question. How important is fire safety?
Now ask yourself another question. How important is it that we look after the needs of the disabled?
In England and Wales, the Regulatory Reform (Fire Safety) Order 2005 states very clearly that escape routes must be kept clear. It is a fairly simple idea to stop people falling or tripping when evacuating in case of a fire, but it is often surprising how many people are unaware of the need to keep fire escapes clear of obstacles.
Enter: this man. His name is William Mort and he is 60 years old. He suffers from Chronic Obstructive Pulmonary Disease (COPD) which frequently leaves him breathless and he relies on a mobility scooter to get about.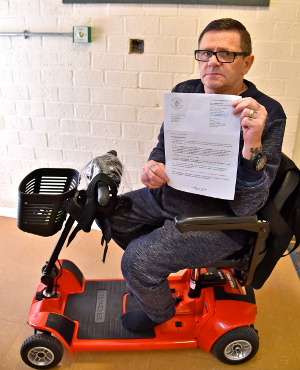 His daughter Katherine Rimmer is totally furious. She claims her father will now be completely housebound after the council told him to remove his scooter from the communal stairwell of the building he lives in, as it does not comply with fire regulations.
She said: "The council has told my dad he must take the scooter away, it's like they are taking his human rights away.
"He is going to be housebound, dad will be virtually shut away if he can't keep the scooter.
"It's the only way he has of getting out of the flat because he has COPD and struggles with his mobility.
"He also has mental health issues and being able to get out and about on his scooter helps to keep him sane."
In response a council spokesman stated: "In order to comply with the Regulatory Reform (Fire Safety) Order 2005 Lancashire Fire and Rescue Service has instructed the council that mobility scooters must not be stored in any part of the communal area of blocks of flats.
"We have requested that the scooter is removed from the communal area, in accordance with the advice we have received from Lancashire Fire and Rescue Service.
"The council has never given permission for the scooter to be stored in the communal area. The owners of mobility scooters are responsible for the safe storage of their vehicles. The council is under no obligation to provide a storage area."
In addition to blocking the escape route, the council suggested that the batteries of the scooter were flammable, and therefore posed a fire risk.
Clearly the law is the law and we do have to follow it in order to protect people from fire. Yet here is a man that has been told that he can't keep his mobility scooter inside his flat or within the communal areas.
Now here's the question: what would you advise?
Share your thoughts on Twitter using @FireIndustry, or share an update with your thoughts on LinkedIn. Remember to tag Fire Industry Association in your update.

Related posts
06 October 2023

By Neil Budd, FIA Technical manager

02 August 2023

By Kirsty Lavell, Marketing Manager

01 August 2023

By Kirsty Lavell, Marketing Manager