Fireside Chat with Roi Abraham - Uptick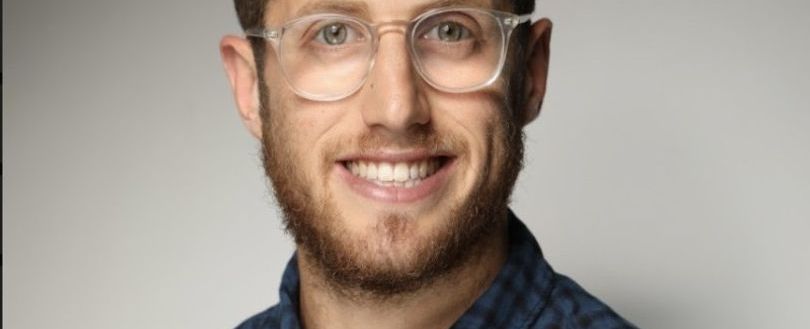 Fireside Chat with Roi Abraham - Uptick
Here is our Fireside Chat with Roi Abraham, Head of growth at Uptick Software. This interview touches on how Uptick is tasking itself to make buildings safer by creating simplistic, efficient software for fire protection businesses, how the nature of technology can play a vital role in compliance and the importance of innovation.
Fireside Chat with Roi Abraham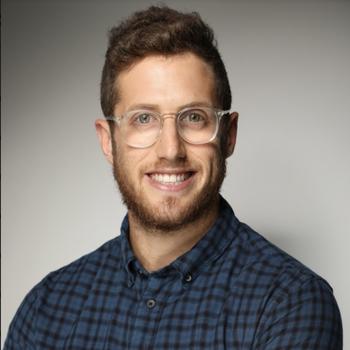 Intro:
I'm Roi Abraham and I'm head of growth at Uptick software. I was the first employee at Uptick in 2014. We are a job management software on a mission to make buildings safer and more compliant by creating the easiest to use and efficient software for fire protection businesses. It has become the leading fire protection software in Australia and now we've grown into the UK.
How have you been affected by Covid-19?
At first, of course, it affected us. We had to slow down our hiring and consolidate quite quickly, but it soon became a very successful period for us. It forced fire and security businesses to look at operations and transition to cloud-based software. Our business has grown from 30 to 60 employees.
Personal Questions
Do you have any pets?
No.
What's your favourite movie of all time?
I'm too harsh of a critic to like any movie. But I like any documentary.
Describe yourself as a teenager in 3 words?
Energetic, ambitious and a handful
What is your biggest pet peeve/hate?
unnecessary bureaucracy
If you could be from any other decade (or era), which would it be and why?
I would have liked to be present in the '70s or '80s when there were no digital phones. It's ruined a big part of our society. I use mine just for work, but then it seeps into the rest of my life and I feel like when you go to these concerts and you see everyone recording what's going on and then you see the concerts in the '80s and even the '90s, you see a huge difference.
What is your favourite quote and why?
The door to success is labelled 'Push'. Self-explanatory.
If you weren't in the fire industry – what would you be doing and why?
I'd 100% be doing something in property and technology, so similar to what I am doing :)
What's on your Spotify or iTunes?
The All-in-One podcast is the best podcast. 4 successful investors talking shop.
If you could have any three people (dead or alive) over for dinner – who would they be?
My granfather, Luka Doncic and Barak Obama.
What two things would you take to a Desert Island?
I'd take my wife and a boat.
Name a book, movie or tv show that has positively shaped you and why?
'How to win friends and influence people' by Dale Carnegie, is the only sales and business book anyone ever needs to read. Life is simple, business is a human to human relationship.
If you were an animal, what animal would you be and why?
I'd be a bear. They have a good life, they eat well, and they can be aggressive when they need to be but otherwise, they look pretty cuddly.
What is the best gift you've ever received?
I'm going to be pretty corny with this but it's my education. Thanks mum and dad.
What's your favourite thing in your closet right now?
I am a minimalist so I don't own much - loving my new runners.
If you could have one superpower, what would it be?
Stop time.
Professional Questions
Where's the most interesting place that you have ever been with the Fire Industry?
Boston, for the fire conference in the day and the NBA finals in the night.
What's the best piece of advice you've received?
The road to success and failure are the same road.
What time did you get to work this morning?
The first meeting was at 7 am.
What does your usual day look like?
I wake up at 6.30 am then I have Australian meetings from 7 am – 11 am, then I have a nice hour walk and lunch which is then followed by six hours of UK meetings.
How does your work and family life come together?
It's one and the same. It should be the same, work is life.
What makes you excited about the future of this industry?
The nature of what technology has to play in the compliance industry is gigantic. The industry is obviously a bit of a slow-mover given that it's very regulatory. I believe the new wave of tech and the new wave of people that are coming into the industry are helping to innovate and push the industry way ahead of where most people think it could be. Take paper logbooks for instance, surely we are ready for a digital version.
What does the fire industry need?
Openness to innovation and change.
What do you like about the fire industry?
Since arriving from Australia, I feel like the UK industry has a great community. No matter which company you're at, competitors or partners, we're all trying to solve the same problem.
What matters most to you?
Innovation - will we leave the fire industry better off? Are we going in the right direction? Are we making buildings safer?
What would you tell yourself at the age of 21?
Get out of your comfort zone and make yourself invaluable. Forget about money, focus on career growth and the money will come.
What motivates you?
Growth. Uptick has a lot of unfinished business, we want to paint the UK orange, but the end goal is to improve this industry and make buildings safer. That drives me, until I do that I'll still be here pushing.
Where do you want to be in 5 years?
I want Uptick to lead from the front in the UK and I'd want to look back and say "Wow, we've painted this town orange and made a ton of buildings safer and made fire companies way more efficient." . And me, who knows, I could still be in the UK, or the US or Australia.
Why is the FIA important to you and the industry?
The FIA is one of the most important parts of this industry. I think getting the smartest and most innovative minds who are wanting change, united under one banner, is pivitol in making positive change. Collaboration is key.
What do you want to say to the readers?
In five years' time, what does the fire industry look like? What are you doing to positively impact the way buildings are maintained? Are you leveraging good technology to your advantage?

Related posts
12 October 2023

By Kirsty Lavell, Marketing Manager

20 February 2023

By Kirsty Lavell, Marketing Manager

23 January 2023

By Kirsty Lavell, Marketing Manager