Fireside Chat with Robert Quinn at Eurotech Fire Systems Ltd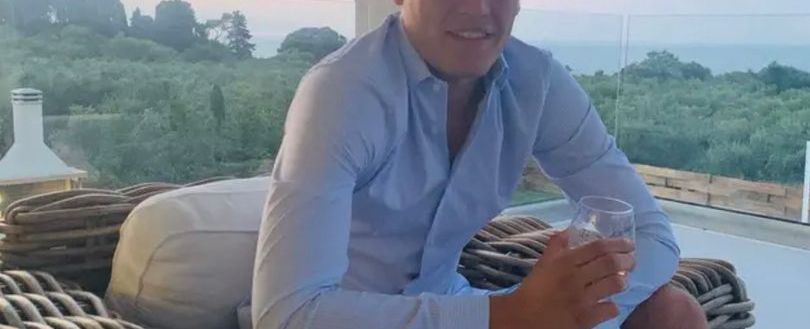 Fireside Chat with Robert Quinn at Eurotech Fire Systems Ltd
Here is our Fireside Chat with Robert Quinn Regional Sales Manager at Eurotech Fire Systems Ltd. This interview touches on Robert's entry into the fire industry, previously running his own business selling trainers, as well as his passion to see Eurotech become a major player in the fire industry.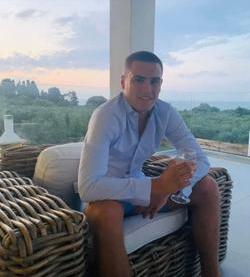 Intro
I am Robert Quinn, aged 20. I work for an amazing business, Eurotech Fire Systems and have done officially for just over two years, all my time within the industry has been with Eurotech. Prior to officially working for them, I had worked within the business across the summer holidays, assisting in the warehouse, pre-programming wireless systems, and more importantly making the cups of tea. My role has now developed into Sales Management responsible for the South of England which considering I was given the region at the age of 19, is very refreshing of a business to trust a perceived youngster with this level of responsibility, that doesn't mean I don't still make cups of tea!
How have you been affected by Covid-19?
To be honest Covid-19 massively changed my personal and professional life. It meant I didn't sit my A Levels and massively effected my late teenage years. I started University in a semi-lockdown environment, which completely changed the dynamic for me. With university being pretty much completely online, I ended up spending a lot of time back at home, where I began my career at Eurotech, and the rest is history to be honest. I tried hard to manage both, but with a growing region and passion for the company that you work for, it became impossible to manage so for now my focus is Eurotech.
Personal Questions
Do you have any pets?
We have always had dogs during my childhood but now we are only left with one dog called Poppy, she is a Shi-tzu we inherited her from our Nan and is the sister to a dog we had called Luxsi.
What's your favourite movie of all time?
Two quite different movies come to mind: Home Alone, not sure if it because it is the festive season, but that is what comes to mind. The other one is Wolf of Wall Street, whilst it might raise eyebrows it also shows how ruthless business used to be and how selling should not necessarily be done!
Describe yourself as a teenager in 3 words?
Sporty, Ambitious, Social
What is your biggest pet peeve/hate? 
To be honest, two things come to mind. People not learning from their mistakes. Mistakes are the only way we develop and improve ourselves, it is a learning opportunity, not a shortcoming of your ability. Making mistakes are part of who we are, however if you continue to make the same mistakes, it is a real pet peeve of mine. I hate social media, the way it has influenced a vast majority of my generation think they can post a few images on certain social media platforms, and this will answer all their dreams and hopes of becoming an internet sensation or wake up one morning and they are a crypto millionaire.
If you could be from any other decade (or era), which would it be and why?
The Year 3000. I would love to see that far into the future and see what the world looks like, what technological advancements have happened. Whether we have solved the worldwide issues such as hunger and climate change, or if we simply just live underwater…
What is your favourite quote and why?
Everything happens for a reason by Aristotle, but for me it was a saying my nan always said and throughout my life I use this to try and make sense of some things; like Covid and University leading me to Eurotech. Especially being a young person, whose generation revolves around social media, portraying everyone's 'perfect life'. It makes you appreciate that life is full of highs and lows, and when you have the low moments, with the information that you learn from these lows, it only makes the highs feel that much better.
If you weren't in the fire industry – what would you be doing and why?
To be honest, I am not sure, specifically, but I would either still be at university, maybe on a work placement trying to find my feet. In another life, I may have doubled down on running my own business selling trainers. Throughout my teenage years I built up a business which involved buying and selling exclusive trainers and clothing, which led me to develop some brilliant relationships with my clients and meet some amazing people that I had watched on TV years before.
What's on your Spotify or iTunes?
I listen to a wide variety of music, mainly American rap, but I have always had a soft spot for Ed Sheeran. I have recently discovered podcasts, and these are a great way to break up a long journey. The latest podcast I have got my teeth into is the Diary of a CEO by Steven Bartlett, I would recommend it highly as it is an insight into what goes behind the scenes when you are starting and running a business and the impact that it has on you and the people around you not just the things which are externally perceived to be going brilliantly.
If you could have any three people (dead or alive) over for dinner – who would they be?
After some thought, it would be Elvis Presley, my late Nan, and the Queen. My rationale behind it is, that I would sit there and thoroughly enjoy my favourite person around her favourite people.
What two things would you take to a Desert Island?
A knife and a hammock
Name a book, movie or tv show that has positively shaped you and why?
To be honest, growing up I have never been the biggest fan of reading, I got bored very quickly and rarely read a book start to finish. 'How to Win Friends and Influence People' by Dale Carnegie has had a tremendously positive impact on my life, career and future aspirations. I got gifted the book for Christmas a few years back and it was the first book that I enjoyed reading from cover to cover. After having the opportunity to be put through a sales excellence programme by Eurotech with Dale Carnegie, it has completely changed the way I operate, both personally and professionally and I am pleased to say the breakthrough moments I set 7 months ago have been met; without the book and the training I honestly do not think that would have been possible.
If you were an animal, what animal would you be and why?
A shark, because I always want to be moving forward, never standing still.
What is the best gift you've ever received?
Although it is slightly materialistic, the best gift I have received is probably a pair of Yeezy 350 V2 Blue Tints for Christmas when I was 14. I wouldn't say it is the best gift I have received because I loved the shoes relentlessly and they made me feel brilliant wearing them every day, however it sparked my interest into the resale market, run my own business and develop client relationships; for that I am so grateful.
What's your favourite thing in your closet right now?
With my previous life being involved in exclusive trainers, I am a massive lover for trainers. Although I haven't worn them, my favourite pair I have would be the Dior Air Jordan Lows; not because aesthetically they are my favourite pair, but there is a great story behind them. I was lucky enough to get selected for the chance to purchase them myself from Selfridges at a temporary pop up, funnily enough the day that I received the 'winner email' was the only time in my whole time running the business where someone took shoes from me and ran off without paying. As I said before everything happens for a reason!
If you could have one superpower, what would it be?
Ability to be in more than one place at a time. I am so enthusiastic about my role and feel there are not enough hours in the day. If I could be in more than one place at any time, I could be even more effective.
Professional Questions
Where's the most interesting place that you have ever been with the Fire Industry?
In such a short time, I have visited so many interesting places, with the fire industry, it takes you to every part of the building. For me, the it's between the Natural History Museum and Battersea Power Station, but the most powerful for me has been going into Social Housing. What a complete eye-opener it has been and with this job your eyes do get fully opened in every aspect which is what I love about the role.
What's the best piece of advice you've received?
The one thing that no one can take away from you is your personal integrity, it is yours to devalue with your decisions.
What time did you get to work this morning?
Every day is different – today I got into the car at 5am as I had a long drive and had to be on-site to support a customer at 8am. On the rare occasion of being in the office I get a lay-in and will get to work for 8.30am.
What does your usual day look like?
I think those who work at Eurotech can agree with me, that no two days are the same.
I think the only constant I have day to day is the fact that I am on the phone. My colleagues laugh at me and ask how many steps I do a day; either surveying or talking on the telephone either way I am forever walking around.
How does your work and family life come together?
More than the average person, that's one way to put it.
What makes you excited about the future of this industry?
There are some great businesses and people in the industry. In my short time within the industry, I feel like a lot has been achieved with regulations but also know there must be more. Life safety is crucial and the forward thinking of using technology more is also exciting to me. I feel that the fire industry is yet to really embrace the power of technology due to restrictions in standards but when the standards start reflecting how technology can assist – this will be exciting for the future of the industry.
What does the fire industry need?
I feel like everyone would agree with me regarding tighter regulation on 'competency' on all aspects of fire safety. For me, most importantly, the fire industry needs to educate the younger generation about basic fire safety, other than when they hear the alarm to evacuate the building. From mine and pretty much all my friends experience, not once were we taught about what to look for in a compliant or even working system. Most of them were never told to push a call point if they see a fire. If we begin to make the end user more knowledgeable on fire safety, they will be able to highlight fire safety shortcomings as well as making everybody safer, which is what is core to the industry.
What do you like about the fire industry?
No two days are the same, no two solutions are the same, every day is a new challenge, all with the same positive goal on making people safer, both at work, in their spare time or at home.
What matters most to you?
I am very fortunate to have an amazing family, a great network of close friends who mean the world to me. I also want to live my life to the full, achieve my goals and ambitions and positively impact the people around me to achieve their full potential.
What would you tell yourself at the age of 21?
I will be in Las Vegas with my parents and friends to celebrate my 21st, I set some personal goals a few years ago of who I wanted to be and what I wanted to achieve by then, so hopefully I will smile to myself with what I have achieved and set some further goals for 25.
If I answer the question for what it is asking, I would tell my younger self to think about potential consequences more before making decisions, I made some bad decisions personally which looking back with what I know now, if I had stopped and evaluated the situation, I would have dealt with the situation differently.
What motivates you?
My vision and passion to take Eurotech to the next level gets me out of bed every morning ready for the day ahead, no matter how early it is the same attitude every morning; it has its downsides as I find it hard to switch off in the evening and the weekend. Also, I find great motivation when people doubt me, it really makes me dig deep and put everything into a situation to deliver above and beyond expectations.
Where do you want to be in 5 years?
If I got asked this question a year ago, to be honest, I would have answered driving a Lamborghini and wearing a Rolex, owning multiple businesses, and travelling the world.
I've had the realisation within myself that happiness and success isn't about the money or the materialistic items you own, it is about going to work with the same happiness, drive, values, and true satisfaction. For me in 5 years I would love to be around the same amazing Eurotech team with more responsibility and decision making in whatever role I am in and more importantly see Eurotech become a major player within the industry.
Why is the FIA important to you and the industry?
Upon joining Eurotech, the FIA has been an intrinsic part of my development as well as the business itself. The fundamentals course helped me enormously when I first went out on my own. The one thing you are told is not to pretend you understand. If you do not know then go away and find the genuine answer out. The fundamentals gave me the confidence to start talking and answering some questions but most importantly where to ask the right question and where to find the answer. The FIA is a very unique organisation for me as in my life leading up to Eurotech, I do not have anything to compare it to. It is full of talented individuals and companies who are passionate about doing the right thing. A source of information which is invaluable for me, I hope I can be a part of the FIA one day and add value to the organisation.
What do you want to say to the readers?
Encourage young people to get involved with the fire industry, to raise the standards for everyone. The industry is vast and varied and all types of skill sets are required, new blood and perspective it what the industry needs to make it the place which everyone reading wants it to become.
Thank you for taking the time to find out more about my previous experiences and aspirations.
Related posts
12 October 2023

By Kirsty Lavell, Marketing Manager

20 February 2023

By Kirsty Lavell, Marketing Manager

23 January 2023

By Kirsty Lavell, Marketing Manager