Fireside Chat with Mark Hardingham - National Fire Chiefs Council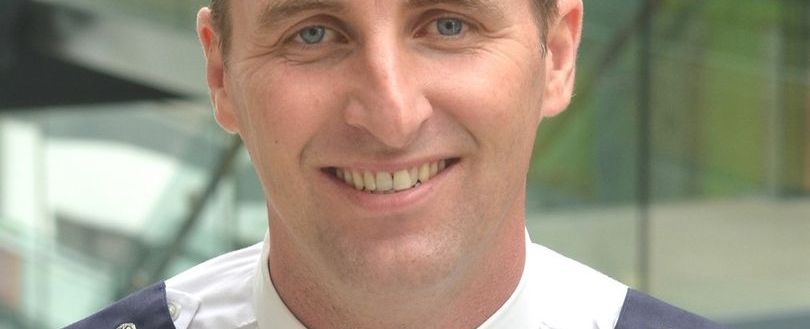 Fireside Chat with Mark Hardingham - National Fire Chiefs Council
Here is our Fireside Chat with Mark Hardingham, Chair at The National Fire Cheifs Council (NFCC). This interview touches on his love of football and how he worked his way up through the ranks within the fire service shedding a little more light on what tasks his numerous roles have encompassed
Fireside Chat with Mark Hardingham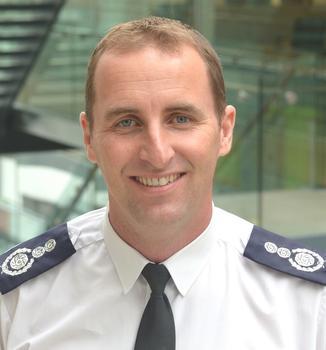 Intro:
I've been married for 27 years to Vickie. We have 2 boys, Jack and Joey, aged 24 and 21, both still live at home with us and one works from home most of the time as well.
I left school at 17 and worked at HSBC in London for about 3 years before I decided it wasn't for me and from there I sort of fell into the fire service when I didn't really know what else I wanted to do.
I spent the first 20 years working my way through various roles in Essex County Fire and Service. I left in 2010 for the Deputy Chief Fire Officer role in Suffolk and then I became Chief Fire Officer in 2013 through until the end of 2020.
Suffolk is a county council fire service, so as well as being Chief Fire Officer you have a range of other Director roles in the county council. So, I did everything from trading standards to community safety, health and safety, equality and inclusion and I was even Director of highways and passenger transport for about 18 months. So unusually there are roads and bridges in Suffolk that have, somewhere, got my name on them, something I never imagined when I joined the fire service all those years ago.
With NFCC I was the chair of the Protection committee for nearly 4 years before I came into the NFCC chair's role. I worked extensively in and around the building safety agenda through the terrible events of Grenfell and then I came into the Chairs role at the end of Roy Wilsher's tenure in April 2021 and I've been doing that ever since.
When I'm not working – which feels like most of the time, I like to play a bit of golf, pre-covid I used to like going on regular holidays although not so much of that at the moment. I spend time with friends and family and I'm a normally frustrated, but currently temporarily happy, West Ham supporter, and I love nothing more than watching England play rugby on the telly.
How have you been affected by COVID-19?
I'd say we've been lucky, health-wise nobody's been seriously ill, business-wise no staff have lost their job which was the main aim when all this kicked off.
There's a lot of work that we've done for social housing and student accommodation and a lot of that work increased during covid. I think the people in these accommodations were taking the opportunity to make fire safety improvements like the PIPS (premises plates that we were just talking about) they've taken the opportunity to go and install those outside of these buildings while they were all empty and nobody was around.
Generally, from a business point of view we've maintained the status quo and then we kick on again, now everything seems to be on the up.
Personal Questions
We have a chocolate brown cockapoo called Treacle, who is 10 and covered in lumps and bumps but she's lovely, she's been brilliant for the whole family and is our first dog. There's 5 of us in the house including her and she's loved the pandemic because everyone's at home with her the whole time, she thinks it's the best thing in the world.
What's your favourite movie of all time?
The Empire Strikes Back - it takes me back to when I was younger and I've always loved the cinema and there's nothing like the Star Wars trilogy for a big-screen enthusiast. I've picked it as well because I think it's the best of all of the Star Wars films when everyone usually expects the second one to flop.
Describe yourself as a teenager in 3 words?
​​​​​​​Football, mates and girls.
What is your biggest pet peeve/hate?
People who interrupt and cut across other people during meetings. I really don't like it because what it says to people is 'I'm more important than you' it also says 'I like your idea, but I'm going to take that off you and I'm going to make it my idea'. I think men do it much more than women. I also think that the evolution of Teams online meetings have been a good thing for this because it's much more difficult to cut across and interrupt people on a Teams meeting than it is when you're all sat in an open room. People are usually much more disciplined about raising their virtual hand.
If you could be from any other decade (or era), which would it be and why?
​​​​​​​The 1960s…when I watch TV programmes or if I talk to my parents, they always reminisce about the '60s. I think the liberation out of the Second World War generation and the feelings that opportunity was opening up with new freedoms, and then of course the music, festivals, clothes and much more besides of course.
If you weren't in the fire industry – what would you be doing and why?
​​​​​​​I'd love to be a surgeon; I just love that idea of using your hands to do something really interesting and causing an effect that makes people better. I'm not put off by the sight of blood, it fascinates me.
What is your favourite quote and why?
The first quote is a work-related one. A quote from a book called 'Time to think', 'the quality of the decisions we take is directly proportionate to the amount of time we spend thinking about them'.
The second one comes from Winnie the Pooh – a leadership guru I got into after a colleague of mine, Neil Odin, used a couple of them in a leadership context at an event I recently attended - they were brilliant and the group loved them. The quote goes 'if the person you're talking to doesn't appear to be listening, be patient, it may simply be that he or she has a small piece of fluff in their ear'. Because it's Winnie the Pooh, people can't help but smile.
What's on your Spotify or iTunes?​​​​​​​
It's dreadful….
I'm not going for music as I'm not a massive music person, but I do love a podcast. At the moment I've just listened to David Baddiel, he did a fantastic podcast about sleep, he's an insomniac and has been all of his life and it was fascinating.
Another podcast is 'At Home with Colin Murray' who is a sports presenter on 5 live, he also does 'Midnight Meets'. He goes around people's houses, or they go to his, mainly sports people but not always. He's just got a fantastic interview style and the hour is never about what you think it's going to be about it wanders off in all sorts of directions.
I listened to an audiobook recently when I was on holiday back in the summer called Shoe Dog - all about the history of Nike and its founder Phil Knight – amazing story of perseverance.
Music-wise it would be anything from Neil Diamond, Adele and Bruce Springsteen to Rod Stewart.
If you could have any three people (dead or alive) over for dinner – who would they be?
​​​​​​​Bruce Springsteen just because of the music and also, he does a great podcast with Barack Obama. Michelle Obama because I want a woman to come to the dinner as well and I watched a programme about her and I just think she's fascinating, bright, interesting, driven and she's seen what it's like to be the US president from a different perspective. Lastly, Ruben Hurricane Carter, there's a book, a film and a song about him. He was the black middleweight boxer from the US who was wrongly convicted of murder and served 20 years in prison before he was finally freed. The book is amazing, the film is great, and the song is superb. I have a bit of a fascination with the disastrous American prison system and people who are wrongly convicted and then freed through the various Innocence Projects. So those are my three and strangely they're all American.
What two things would you take to a Desert Island?
​​​​​​​​​​​​​​A tennis ball…put me anywhere with a ball in my hand and I'm happy for a while.
My shakti mat…it's like a bed of nails. It's a rubber mat and on it are 100s of sharp plastic things. You lay on it and it stimulates blood flow to your back - it sounds really uncomfortable which it is when you use it for the first couple of minutes, but then it becomes the most relaxing experience. A colleague I worked with in Suffolk recommended it in a conversation about bad backs. Whenever I lay on it – which is about 3 times a week - I've never stayed awake more than 2 minutes. It just sends me to sleep for about half hour and I love it.
Name a book, movie or tv show you that has positively shaped you and why?
​​​​​​​A movie called 'Cry Freedom' it's about a man called Steve Biko and it's based on a true story about apartheid in South Africa. He was a black activist at the time and he loses his life through the his activism. I was about 15 or 16 at the time and I was with my mate, we used to go to the cinema in Westcliffe in Essex on a Wednesday night and it was a pound to get in. We mainly used to go there to try and meet girls (see previous answer about when I was a teenager). Cry Freedom was the only film that was showing and I remember coming away and thinking it was an unbelievable story and something that fascinated me for a long time. I knew a little bit about apartheid in South Africa, but the film really brought it to life and left a very powerful impression on me.
If you were an animal, what would it be and why?
​​​​​​​I'd be a brown cockapoo called Treacle. That's the best life you could ever want. If I didn't have a brown cockapoo called Treacle, then I'd be quite conventional and say an eagle. They're pretty cool looking birds and I like the ability to soar over and above everything and look down, gliding about in the thermals.
What is the best gift you've ever received?
​​​​​​​Goalkeeper gloves. When I was younger, my whole life revolved around playing football. I was a goalkeeper since I was about 10 and when goalkeeper gloves suddenly became bright and colourful…and expensive, I could never afford them. My parents used to buy me a pair every Christmas and I remember I used to walk around the house with them on…weird I know but I loved them.
What's your favourite thing in your closet right now?
​​​​​​​I like a nice shoe. I've got size 12 feet and although it's easy to get that shoe size now and that wasn't the case when I was younger. I've got a few nice pairs of Jeffrey West shoes.
If you could have one superpower, what would it be?
​​​​​​​A cloak of invisibility that would enable me to go places, see things and hear people's views in an uncensored way.
Professional Questions
Where's the most interesting place you've ever been with the Fire Industry?
​​​​​​​Texas. When I was in Essex, I got to go to Texas A&M University to have a look at the American Incident Command System - NIMS. I spent a week there with senior people in the fire services across the US learning how they dealt with some of their significant incidents, particularly around climate change and wildfires.
What's the best piece of advice you've received?
​​​​​​​When I was first coming into leadership roles and attending more complex incidents as an Incident Commander, someone once said 'when you turn up at an incident, if you're in charge then wherever you are take 5 big paces backwards. You will have inevitably been drawn into the incident because that's what you're familiar with and 5 big paces backwards will mean you see a different incident and from a broader perspective'. At the time it was advice about incident command but really it stands up as advice about anything you're dealing with.
What time did you get to work this morning?
​​​​​​​I started at 7.15 am. I do that quite a lot, I'm an early bird.
What does your usual day look like?
I'm not sure there's a usual day. Basing it on this week it's nothing too exciting. It tends to be an early start, there's a mixture of Teams meetings with people in the NFCC, fire and rescue services, the Inspectorate, Home Office, employers or many others. I spend quite a lot of time preparing for things, I hate going into anything unprepared. I'll be on the phone quite a lot, particularly to chiefs around the country to try and keep an eye on what's going on across Services and in the NFCC. Referring to the quote that I mentioned earlier then I always try and find a bit of thinking time in the week.
Outside of that, there's usually a bit of travel, ignoring the pandemic and WFH for a minute, there's normally a day a week in London, or trips out to a FRS or other event across the country.
When I'm sitting at home and there's just a full week of Teams meetings then that is generally not a good week and Friday often feels a long way off.
How does your work and family life come together?
​​​​​​​It's pretty fluid and flexible. My boys are 21 and 24. One of them works from home and the other works for a local building firm and my wife runs her own business. We don't have an approach of just working from 9-5 so we're quite flexible.
As a lot of other people will say, the balance isn't always right as everything can be focused too much on work and not enough on things outside of work. There is flexibility though and I am quite protective of time off and holidays. We try to get away from home – if not then with the way many of us work from home now, when you have a day off it's all too easy to end up working for much of it still. So we try and get away for a few days here and there or go on longer holidays.
Since we entered lockdown almost 2 years ago now, I've worked in three different parts of my house and gradually, over time, it's been about trying to create more separation relating to work time and family time.
What makes you excited about the future of this industry?
​​​​​​​The individual and the collective ambition of the people in it - right across the sector. Whether I'm talking to people in fire services, in the NFCC, in government positions, in the wider industry - every conversation is about wanting to do things better and wanting to contribute. Sometimes there's a frustration about the pace of change, but there's never a shortage of ambition for that change. I'd much rather that than a complacent approach where people have given up.
So, I like the healthy impatience that exists within the industry and that's what makes me most excited for the opportunities for the fire sector in the future.
What does the fire industry need?
​​​​​​​Inclusion that comes from an increase in diversity, in all of its forms. The sector needs much greater collective intelligence with different perceptions, ideas, creativity and innovation that comes from being a much more diverse and inclusive environment. Of course that is easy to say but much more difficult to achieve, especially to achieve it quickly but it's an issue that we need to grasp internally and across wider society.
What do you like about the fire industry?
​​​​​​​I like the fact that it's big, but at the same time small enough to build personal relationships with people right across the industry. Having only been in this role for 9 months, I'm getting a really good feel for who's who across the sector. You're never going to know everybody, but you know the key players. There's not so many of them that you can't form relationships and pick up the phone and have a conversation.
The industry has a can-do attitude and is on the front foot. The nature of the fire service and the fire sector is it tends to attract problem solvers. That's not always a good thing as sometimes we can leap into trying to solve a problem when we should step back slightly and think about it before we start to solve it. At the heart of that though is a good intention.
What matters most to you?
​​​​​​​On a personal note - health, family and friends.
At work - doing a good job and people thinking I'm doing a good job, particularly in the role that I'm doing now. I represent 50+ Chiefs across the UK and that can feel daunting sometimes.
What would you tell yourself at the age of 21?
​​​​​​​I'd tell myself not to build up too much hope over the next 25 years since West Ham aren't going to win anything.
On a more serious note, I'd say take more risks and trust your personal qualities, experience and judgement in the outcomes you'll achieve. It's when you take those risks that you get the real personal growth and development.
​​​​​​​Reputation is a motivator, and secondly working hard in a way that gives me choices.
When you look at people who find themselves in difficult situations sometimes, quite often not through their own making, the consequence is they have limited or no choices. I've said this to my own kids when they were coming through education, to not think of exams as anything other than a route to give you choices.
Where do you want to be in 5 years?
​​​​​​​I want to be doing something very different to what I do now – that's no disrespect to what I do now and those I work with – I just like the idea of a new challenge and a different pace of work and life.
I would like to read more – anything really, crime novel, autobiography, leadership book. I'm determined to buy an e-bike and get some more fresh air without all the hard work of a long bike ride home. I'd also like to have a bit more balance and choice around work, family and friendships.
Why is the FIA important to you and the industry?
​​​​​​​It's important because there's a risk the Fire Service can become quite narrowly focused and the wider industry through the FIA have much to offer. My career path meant I knew very little about the FIA until a long way into my career. Yet when I've engaged with the FIA and other professional bodies the knowledge and experience that you hold is immense. There is enormous strength in coming together through such forums. We're all largely trying to do the same thing albeit from a slightly different perspective.
I've always believed in the wisdom of crowds, the more voices in the room the better.
What do you want to say to the readers?
​​​​​​​​​​​​​​The first thing I'd like to say is to go and get yourself a booster. I had mine done recently, both of my boys had theirs and my wife too. Even better, if you live in a part of the country where the fire service is giving boosters, and there's plenty of those, then go and get one from a firefighter.
Secondly, there's a challenge in terms of how we get out of our sometimes silo mentality and find ways to come together and focus on shared interests.​​​​​​​​​​​​​​​​​
Related posts
20 February 2023

By Kirsty Lavell, Marketing Exec

23 January 2023

By Kirsty Lavell, Marketing Exec

10 January 2023

By Kirsty Lavell, Marketing Exec