Fireside Chat with David Murfitt - Dalasan Ltd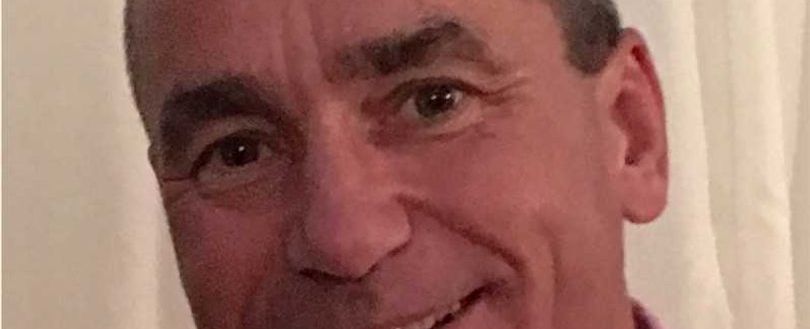 Fireside Chat with David Murfitt - Dalasan Ltd
Here is a write up of our Fireside Chat with David Murfitt, Managing Director at Dalasan Ltd. This interview touches on growing a small business to turning over £8.5million a year, the importance of spending time with family (especially during a pandemic) and how the FIA continually drives for improving and uplifting the fire industry.
Fireside Chat with David Murfitt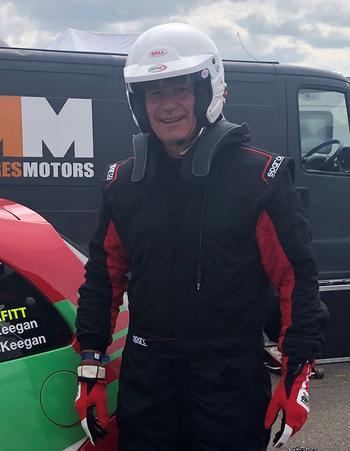 Intro: I am the former founder, owner and Managing Director of Fire Safety Services (UK) Limited. Born in Bedford I am a time served Mechanical Engineer by trade. My desire to get into sales saw me join Chubb in 1985 as a fire extinguisher Sales/Service Engineer, my first role in the fire industry. In 2018 I sold my business which was turning over £8.5M. I now work as a consultant in the fire safety industry and other non-fire related businesses such as garage equipment. I am enjoying helping small businesses grow and develop.

I've been married to Lorraine for 38 years and we have 2 daughters and 4 Grandsons. I am a petrol head and participate in motorsport, am an Arsenal season ticket holder, play golf (not that well) and I enjoy raising money for charity. My fundraising has led me to run the London Marathon, Great North Run, cycle Lands End to John O'Groats, ride the Prudential Ride London 100 every year since it started in 2013 and many other similar events.

I currently run the Fire Industry Golf Society which has raised over £30K since its first event in 2014.
How have you been affected by COVID-19?
Personally, I think the hardest part is not being able to see our daughters or our grandsons. The first lockdown was very hard. Although, it allowed me to get an awful lot of things done. Both my girls are classed as key workers, so we are currently able to provide them with childcare and support which we've been doing whenever we've been able to within the Government restrictions.
So, towards the end of it and even right now, one of my Grandsons is here. My daughter's partner is a paramedic and he's already had COVID-19, still we're really aware of the risks and we're being very careful because I wasn't aware that once you've had it, you can still get it again and carry it, you won't necessarily suffer, but you can still be a carrier. He's in and out of ambulances all the time so we're very aware. In April I lost a very close Aunt to it. I've got friends who have been very, very ill. I've actually got a friend in ICU at the moment*. So, that's pretty tough.
On a professional note, my work as a consultant has pretty much dried up but that is inevitable, I suppose. Thank goodness for zoom, I can still do some consultancy work. The lockdown time has allowed me to focus on my restoration project, which is my house which we purchased 2 years ago. I've actually got an awful lot of work done that I wouldn't have got done if we didn't have a pandemic. There are positives to everything. The house needs an awful lot doing to it. I've done many of the jobs that are in the back of your mind, thinking, 'I'll do that one day'. I have been able to try my hand at many different things in the building trade, and as an engineer by profession I've found it easy to recall much that I had learned during my apprenticeship. In some ways, I have become a 'Bob the Builder'.
*Since the interview David's friend in ICU has died from COVID-19. David would like to remind everyone this virus is not only real but is an indiscriminate killer. R.I.P Sean.
---
Personal Questions
No, we lost our cat that was 16 back in 2019 and we've got a property in Norfolk that we spend a bit of time in when we're allowed. So, we've decided at the moment not to have another animal.
What's your favourite movie of all time?
None, I am not a big filmy
Describe yourself as a teenager in 3 words?
Adventurous, stupid and a fighter. When I say fighter, that's not physical fighting, I never ever gave up, I was always on to something. But I was wild. In fact, you could put adventurous, wild and stupid.
What is your biggest pet peeve/hate?
Drink driving, massively against it. There was a point when I was a youngster when it was fashionable, it is a massive hate of mine.
If you could be from any other decade (or era), which would it be and why?
1940's, particularly the late 40's because I would have loved to have experienced the re-building of Great Britain after World War II. After all that devastation, it's changed the face of our country so much. We brought immigrants in from Poland, India from the West Indies to help re-build our country and it's changed our country so much for the better and I think that would have been a fantastic experience.
What is your favourite quote and why?
Whether you think you can or whether you think you can't, you're probably right.
If you weren't in the fire industry – what would you be doing and why?
I would have probably been involved with motor vehicles in one way or another. I'm a bit of a petrol head.
What's on your Spotify or iTunes?
There's lots of rubbish actually, I've never got round to sorting it out. My favourite sort of music is the Ibiza classics. Pete Tong's on the top of my list.
If you could have any three people (dead or alive) over for dinner – who would they be?
The first person I would like there is my Grand Father from my Mother's side. He actually died when I was 6 months old so I never knew him. So that's my number 1. My number 2 would be a chap called Malcolm Pammenter, he offered me my first job in fire protection as a service engineer with Chubb. I haven't seen or heard from Malcolm for many, many years but I always remember having gone through the interview in a reception in a hotel in Bedford. At the end of it I felt really, really brave, I stood up and said: "Mr Pammenter I really want this job, when can I start"? He rang me that night and that's why I got the job. The third one would be Arsene Wegner, not because he's a former Arsenal manager, not because I'm an Arsenal fan, but I think he's one of the most intelligent, interesting and witty people I have ever, ever listened to. I think he's an amazing guy who probably isn't respected for all of those things, great football manager and all of that, but I think he's more than just a football manager.
What two things would you take to a Desert Island?
Firstly a razor, I absolutely hate being un-shaven and second would be a knife because with a knife you can do many things.
Name a book, movie or tv show that has positively shaped you and why?
Quite an interesting one that and immediately the answer came to me. I'd only been running the business for about 6 or 8 months. It was just me at the time. It was just me and I was starting to think about employing my first engineer and my accountant said to me he'd like me to read this book and I said "What is it"? and he handed it to me and it was a book called 'Why most small businesses fail'. I said to him "Bloody hell Gerald, is there something that I'm doing wrong"? He said "no, but you don't realise what it is that you're doing right', You're just doing it. You need to actually understand what it is you are doing right". He was absolutely spot on with that and I read the book and it was a very interesting. I was up until February of 2018 the Managing Director and owner of Fire and Safety Services UK Ltd, which I grew from nothing to £8.3 million turnover in 20 years. So that book bode me well.
If you had a spirit animal, what would it be and why?
A big dog, no particular breed. A dog can be very nice and gentle and good company but if you mess with it, it can bite you.
What is the best gift you've ever received?
My children. They've been great fun, very challenging, very rewarding and most of all they are our best friends. Two daughters and we now have four grandsons from them too.
What's your favourite thing in your closet right now?
I've got a beautiful yellow long-sleeved Ralph Lauren shirt which my daughter gave me in May 2020 as a Birthday present. I haven't worn it yet because we've had nowhere to go. So, when we've got somewhere to go, I can't wait to get that shirt out and put it on with a nice pair of jeans and go somewhere.
If you could have one superpower, what would it be?
I'd love to be able to see every problem coming your way so you can avoid them.
---
Professional Questions
What's the best piece of advice you've received?
I ran a part of a business for somebody from 1994 to 1999 and my old boss a chap called John Worboys, who at the time was MD and owner of FPS (Fire Protection Services). We were sat down doing a review of the business, my part of the business and he asked me "Have you got enough men to do all the work you've got"? "I said yes" he replied "you haven't got enough men then". I looked rather puzzled and he said "where's your incentive to find more work"? and I tell you what, I took that through to running my business all the way and it's interesting when you think you haven't got work for someone, it's amazing how you find it. You know when somebody says something to you and it's like they've switched the lights on.
What time did you get to work this morning?
6 o'clock, preparing for the marketing meeting and for this interview. I'm always up early anyway. It's very, very rare for me to stay in beyond 6.30am. I go to bed when I'm tired and I get up when I'm not tired, if that makes sense. It's all about quality, you can go to bed and just lay there and be half asleep, but actually, you're better off getting up which means you'll get to sleep better the next night. If you get a full-night's sleep it's good for everything.
What does your usual day look like?
Obviously, I sold my interest in Fire Safety Services back in February of 2018 and I don't have a usual day as such. But, prior to the pandemic I had a mix of consultancy work and renovations in the house and they're very different things. What I've done is kept a strong regime in terms of getting up early and not wasting time. It's very easy to sleep your time away and waste time, so a usual day is very hard to describe now because it's not really ruled. If I'm going out as a consultant, I work with two or three organisations. My last trip out with people I spent two days with two engineers from a business that I work for, we were installing equipment into a garage workshop and I was really there to understand their roles better. I had to be up 4.30am to be picked up at 5.30 am so I did it and I think I got home at 7 pm that night. It was really worth doing because I came away from it able to give better feedback to the business on their direction with people.
I like to get time in with my family every day now. With the pandemic it's been very different, but, it's a really hard one to answer because I don't have usual days. When I was running the business, I knew exactly what I was going to do weeks in advance. I do have a map but it doesn't have many journeys on it. It's been three years now since I sold the business. I still set myself targets every day.
What makes you excited about the future of this industry?
Following the Grenfell tragedy I think within the industry there is a need for stronger legislation, stronger inspection and need for third party certification. I think that offers individuals and businesses a fantastic opportunity to grow and develop. To ensure our future built environment is much safer. There's a huge opportunity out there right now. That's not going to go away.
What is the latest technology/invention/innovation you would like brought into the fire industry?
I would like to see some form of central register and that could be central to a Council, central to a region, central to the UK, it doesn't really matter. Where every commercial property, which would include anything such as rented accommodation, it could be a housing block or manufacturing facility, all should have a fire risk assessment posted. All maintenance, repairs and works should be logged, so at any one, time appropriate authoritative persons can go into that register and check on their current fire safety measures.
It wouldn't stop the regime of the authorities inspecting, but owners/occupiers would have to consistently keep that register updated, and all accessible via the internet in one place.
What do you like about the fire industry?
Fire protection is required in all avenues of life. What-ever you do, fire protection comes into it. Even living in your home. Your home is designed with fire protection in mind. The electrics, everything is based around fire. If you had a shop that sold hats, no-body has to buy a hat, unless of course you're working on a building site and you need a hard hat, but that's a little bit different. So, you've got to attract people that want to buy hats into your shop. But before you can sell hats, you've got to have fire protection. So, if you look at it in that context, without fire protection there's not much that can happen really. So, from my part, it was an industry that was never going to shrink. Even in times of recession, ok there are less people out there needing it. But those that exist still need it. I actually grew my business greatly every time we had a recession and we went through two in my time, so, I like it purely and simply because it's something you've got to have, you need, you must. Every building has to have it.
How does your work and family life come together?
My wife and I worked in the business together for most of the 20 years. Both of my daughters worked in the business and in fact one of them still works for the organisation that acquired my the company. The one rule we had to have was that we never discussed work at home. That didn't mean I switched off, it was always on my mind where ever I was, what-ever I was doing, if I was on holiday, work was always top of the tree all the time because it was a big animal in the end. You have to give it that commitment. But, never discussed it at home. Since then, I have been fortunate enough that I can now split it. I can do my work, I don't have any responsibility emotionally, financially or anything like that. So, I can go and do what I'm asked to do. If I'm doing a day's consultancy with somebody, there's always a purpose. I prepare myself I go and do the day, I give them the feedback or what-ever it is they want back from that day and that's it, that's the end for me, I don't have to worry about it. I have plenty of time for my family now, which is great.
What matters most to you?
The most important thing in my life is my family.
What would you tell yourself at the age of 21?
Never look back, only ever look forwards.
That's quite interesting, because actually, what I would have told myself at the age of 21 and what motivates me actually fall together. At the age of 18 my Father threw me out of the family home. Left immediately with a bin liner with my belongings in it, it was 7pm, suddenly I was out there on my own, nowhere to live and not once did I feel scared. I lived in a Vauxhall Chevette, a cou[ple of months, although it was probably the lowest point in my life, it was also the point at which a new adventure began.
But the journey I've taken since has just got better and better. I met my wife probably two years after I got thrown out and we've been married 37 years now, I've got two daughters, four Grandsons, my greatest motivation now is, I've built a business, grown it and sold it to put myself where I am now. I think my greatest motivation now is watching those people that were part of that journey, part of that team that put me where I am today. I'm now seeing a lot of those people going on and doing their thing. Some of them have started their own business and are doing really, really well. Others have become senior and key figures in other businesses. Many have stayed where they were, now Fire Safety Services is part of Churches Fire and they're progressing well and the motivation for me is seeing those people be successful, that doesn't mean they're going to own their own business and be an MD. It just means they're happy in their life and they're doing what they want to do. That still motivates me today. I regularly pick the phone up to people to that worked for us and speak with them ask them how they're doing, they ring me and I ring them, so, that's my motivation.
Where do you want to be in 5 years?
I still want to be here. If I can dodge this bloody virus, I'll be alright. Again, because of my circumstances, I just want to be happy.
Why is the FIA important to you and the industry?
I think the one thing that really jumps out for me, is the continual drive for improvement and the uplift of standards and the operation within the industry. Without the FIA, I think standards would be a lot slacker. I think we are driving the industry very well in terms of uplift. That's why it's important. The reason I joined the FIA was the recognition from end-users of being a part of a professional organisation, as a small business being a member of such a large organisation. In fact, I didn't join the FIA I joined what they call FETA at the time (Fire Extinguishing Trades Association) which was one of the two that came together to form the FIA. But it was having that recognition of being part of something greater. As far as the proposition for small and medium-sized business alike that are still there today and have grown to be much more. I think it's very much so I still think that although we are a trade association, we are aligned with a quality mark as well.
What do you want to say to the readers?
I've had a great 35-year career in the industry, I've loved every moment of it. The opportunities are vast and very attainable for everyone, in one way or another. If you want it, go and get it.
---
In the next edition of Fireside Chat will be with hopefully Paul Fuller
If you would like to get involved with Fireside Chats please contact [email protected].
*All answers given are not reflective of the FIA views and thoughts and are that of the individual who was interviewed.

Related posts
20 February 2023

By Kirsty Lavell, Marketing Exec

23 January 2023

By Kirsty Lavell, Marketing Exec

10 January 2023

By Kirsty Lavell, Marketing Exec