Fireside Chat with Damien Linley - QDOS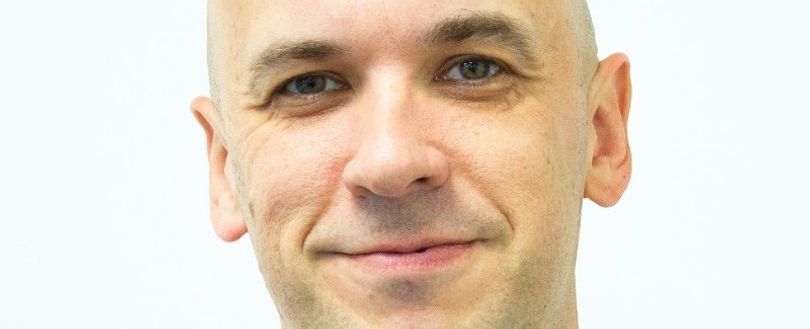 Fireside Chat with Damien Linley - QDOS
Here is our Fireside Chat with Damien Linley, Managing Director at QDOS. This interview touches on proudly pioneering fire alarm zone plans along with setting the standards for other companies, visiting steel industrial sites and a keen interest in 90's music.
Fireside Chat with Damien Linley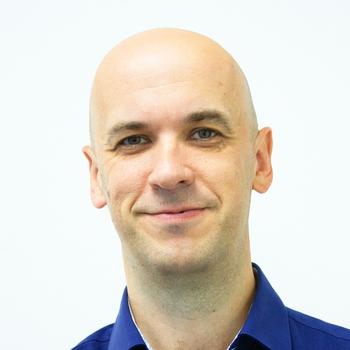 Intro:
I'm the Managing Director of QDOS and we work with fire alarm installers and maintenance providers around the country. We provide fire safety drawings mainly as zone plans for the fire alarm systems. We're probably best known for the fire alarm zone plans, we've even got an FIA CPD course on this subject that we started during the various lockdowns which then got CPD approval from the FIA, which went down really well.
The most recent thing we've done is developing a standard for premises information plates, that go on the exterior of a building, so they're a nice bright yellow plate that shows the basic layout of the building and the fire fighting facilities. We'll be showcasing that again at the Fire Safety Event at the NEC in 2022. We've been doing it for about 18 months now and at the event it'll actually be on show, showing exactly what we're doing. This plate will give firefighters the basic typical layout of the outside of the building before they even set foot inside. There's been quite a big take-up of it. The London and Greater Manchester Fire Brigade really like it as well.
The business itself is run by myself and my brother Gavin and we've built quite a team of talent around us now. The customers usually speak to Gavin daily, so any customers that are going to be reading this that know of us, it'll be Gavin that they're used to talking to. He's the one that sorts out getting everything done for the deadlines. He makes it all happen for them and he's brilliant with all the customers. Where-as I'm more in the design side of things now, where we design fire alarm systems as a consultancy. I work with Mark Else, who I've known for nearly 25 years now and he has an almost identical background to me. We met as CAD operators starting on the drawings and his career has also gone through the whole industry, being in charge of fire systems. So, we're back together, we got the band back together about 3 years ago and he heads up that department and I work with him now and we're proud of our BAFE accreditation for that, as being an independent company. We give independent advice, we don't sell or commission the systems, we've got no other interest in there other than to get it right and be independent.
How have you been affected by COVID-19?
I'd say we've been lucky, health-wise nobody's been seriously ill, business-wise no staff have lost their job which was the main aim when all this kicked off.
There's a lot of work that we've done for social housing and student accommodation and a lot of that work increased during covid. I think the people in these accommodations were taking the opportunity to make fire safety improvements like the PIPS (premises plates that we were just talking about) they've taken the opportunity to go and install those outside of these buildings while they were all empty and nobody was around.
Generally, from a business point of view we've maintained the status quo and then we kick on again, now everything seems to be on the up.
Personal Questions
I have 2 dogs. I have Eva who's a 13-year-old staffy-boxer X and Hilda who is a 2-year-old blue staffy. Eva is actually older than QDOS. Until recently, she used to come to the office every day, so a lot of customers that know me actually know Eva too. She's in retirement now and enjoying the wind-down.
What's your favourite movie of all time?
The original Ghostbusters. It was the first movie I ever saw at the cinema that I went to for a school friends' birthday, nothing's ever beaten it. I still love it now.
Describe yourself as a teenager in 3 words?
Entrepreneurial, daydreamer and cheeky.
What is your biggest pet peeve/hate?
Poor punctuality. It's not when people can't help it, it's when they're constantly late for meetings and they don't seem to be bothered that they're not on time. I can never understand it.
If you could be from any other decade (or era), which would it be and why?
The 80's just because I was always interested in the way the computer age was going and I'm more interested now looking back at what happened in the '80s with the way that computers have changed the world and I think if I had been 10 years younger, I'd had been able to get more involved in that. Home PC's were becoming standard when I left school, so if I had been born just a bit earlier, I'd have experienced that more and maybe I would have been able to do a bit more in the way of coding and programming.
If you weren't in the fire industry – what would you be doing and why?
Programming and coding probably. I was always looking for a computer-based career which is how I got into the industry as a trainee CAD operator, it was the computer-based work that interested me.
What's your favourite quote and why?
The definition of Madness – to do the same thing and expect a different outcome. Because I think it applies to personal life, everything in life as well as business. It makes you really stop and think about what you're doing and what you're trying to achieve.
What's on your Spotify or iTunes?
90's playlists at the minute. I'm a big fan of Top of the Pops 91 that they're showing on BBC4, the retro Top of the Pops, Billy Joel is included in that.
If you could have any three people (dead or alive) over for dinner – who would they be?
Billy Connolly, Brian Cox because it would be so interesting to listen to them all day and Margaret Thatcher because I'd just love to know what she would think about what's going on now and how she would have done it. Whether it would be better or worse, it would still be interesting, I'd like to see her take on what Boris is doing.
What two things would you take to a Desert Island?
A case of red wine and a glass. I think that'd be enough, I'd have the scenery.
Name a book, movie or tv show you that has positively shaped you and why?
The book called 'What got you here won't get you there' by Marshall Goldsmith. It's a business and self-improvement type of book that really helped me when I made a transition from being an employee to a business owner. It's quite a scary thing to do with a mortgage to quit your job and set up with your own idea to do drawings for a living. It's kept me focused, but thankfully, it was the best decision I've ever made. So, I've read that book several times. The biggest take from it is it's not just the day-to-day things, it's the whole mindset from being an employee to what you need to do to achieve your goals. It's brilliant, I've still got it and it's on my bookshelf and I still flick through it now and again.
If you could be a spirit animal, what would it be and why?
A mule can be stubborn but single-minded. My brother's about the only one that can calm me down and change my mind in the office, he's the one that can intervene when I'm off on one. That works both ways where I'm single-minded, he's indecisive. We work well really, if someone needs to make a decision then I'll be the one that does it and we just go with it. If it starts to go wrong, he'll tell me before I give up on it, he'll then reign me in. It's good and it can be a comedy double act at times. I wouldn't want to work with anyone else, he's brilliant.
What is the best gift you've ever received?
Two weeks before my wedding anniversary, my wife bought me a Lego Fire station. I built it within an hour. It was her way of telling me that I needed something to switch me off from work and put the laptop down. It says 6 + on the box, but that's just a guide. I've already bought more Lego so I think this is going to turn into an expensive hobby, I've been sucked in, I've got the bug.
What's your favourite thing in your closet right now?
Two things, one is slightly work-related. I have a pair of Jeffrey West Chelsea boots. I used to be a shoe salesperson, working in Hush Puppies and I've always bought decent shoes since then. They were an extravagant purchase from Piccadilly in London.
The other thing I've got is a bag I use for work, it's a recycled fire hose reel bag and half the profit goes to the firefighter charities.
If you could have one superpower, what would it be?
Flight. The roads are that busy now, driving's a bit of a chore so if I could fly to work, that would be great.
---
Professional Questions
What's the best piece of advice you've received?
You can solve everything by talking, but don't talk when you're angry. That was my old boss that gave me that advice when I got married 21 years ago. Since then, I've got married again, so now I know how good that advice is. I've really taken that on board, 10 to 15 years ago, I would talk when I got angry and now, I'll go and calm down first, consider my thoughts and it's amazing what a difference that makes.
Where's the most interesting place you've ever been with the Fire Industry?
Probably the British Steel sites. I did a lot of design and project management work at these sites in the early 2000s and always loved going there. Each site is like another world when you go through those gates, quite sad as well when you see the amount of sites disused – I can only imagine what it must have been like when every plant and building was fully operational.
What time did you get to work this morning?
At about 815 am.
What does your usual day look like?
Before 9 am I do all the financial admin covering for our business manager Maria, who's on maternity leave. So, all the invoicing and all the banking. For the rest of the day, I don't really have a set agenda, maybe I should. Work ranges from answering customers design questions, working with the CAD team when they come across anything unusual or hard to understand. They're usually quite amazed that I can look at an engineer's markup and explain what they mean and it's just all through pure experience.
We always have one product or service that we're trying to improve, we've always wanted to do that. So, if some things improved, we'll then move on to improve something else. But there's always something that we're working on. With exhibitions starting again, both myself and Gavin are always on top of planning for those, what we're going to showcase, which is PIPS this year.
I always spend time with Amy who's taken to the job well, she just basically tells me what Qdos is going to be telling people on social media.
What makes you excited about the future of this industry?
The changes that are happening now are to improve fire safety and tighten things up and improve standards. Whenever things like that happen, it always brings new ideas and innovation, in any industry.
When these new ideas come to meet these new requirements, I think it's going to be an interesting next few years of how things will change. The way people tackle new problems. When there are new standards and the bar's been raised and there are new things to meet, people tackle those in different ways. You always either end up with new products or new services that come out.
It's going to be interesting. There is probably going to be more of a change in the next couple of years and there has been in the last 10 years. Such as ECHO.
What do you like about the fire industry?
It is a place that everyone knows everyone. It's almost like a little village, in the fire industry everybody knows everybody's business. Certainly, when you've been in the industry a few years, I think everyone's always willing to listen and to help, there's a lot of knowledgeable people around.
I've been fortunate enough to work with a lot of them for the last 25 years either directly in the same company or working with them from different suppliers and different manufacturers. The people stick around, they've all been doing it for several years. If I have a question, I always know someone who can answer that question and that's what I like. I absolutely love that, and I'd like to think that it's something QDOS will be recognised for, we're friendly and knowledgeable and some people do ring up where they don't want a drawing, they want a chat because they'll think that I or somebody else will know the answer.
In this industry, everyone is friendly and helpful, and I've never known that in any other industry. It's the people, it's the safety, it's the focus of the industry and everyone's trying to achieve the same goal and do a good job. Anyone who enters this industry, if you have a work ethic and are willing to be coached and learn then you will be successful because there will always be somebody that will help you.
How does your work and family life come together?
It literally comes together, with working with my brother Gavin, it's been very much a family effort to get the business to this point.
Our respective wives do have to endure Zone plan bingo whenever we go on a shopping trip, we look for who has a zone plan and who hasn't, which seems to be the first thing anybody says. That does bring work and family life together.
What matters most to you?
I don't think you can go beyond good physical and mental health, without those things in your personal and business life, it's almost irrelevant if it's going to impact your physical and mental health, it's never worth it.
What would you tell yourself at the age of 21?
Being entrepreneurial as a teenager I would say, don't wait until you are 32 to see if you can make it on your own with your ideas. I'd been in the CAD operator business for 2 to 3 years and I was 21 years old when I had the original idea that this could be a business, to provide companies with this type of work all over the country without them having to employ their own people. It took me a good 10 to 11 years to do it.
So, I'd tell myself it's a good idea and to go for it.
The work we're doing, trying to make a difference in the industry. On a basic level, we help our customers get a professional finish to their work so that's it's complaint and accurate and in the event of a fire, the work that we're doing is going to help keep the building and the occupants safe.
The way that we set out our zone plans is the way that we've been doing them for over 10 years. Other people that do zone plans, they make them look similar to ours, but if we're setting the standard of what it should look like, then that's the motivation that I need to keep going and keep improving. So, the eyes are on us as a leader of how it should be done. That makes me as proud as anything.
Where do you want to be in 5 years?
I really enjoy what I do, it's difficult to say I want to be anywhere else. I enjoy my work, I have a relatively stress-free home life. Given what's happened in the world in the last 12 to 18 months, if I was doing this for another 5 years then that's fine by me. I like the new ideas coming into the industry and to be involved in something that raises the bar or just generates conversation, not to upset people, but to come up with something that gets people talking, such as my peers in the industry, then that's always good and quite exciting.
Why is the FIA important to you and the industry?
It actively promotes discussion, there's involvement in making a difference to fire safety. To summarise I would say that if we all can follow a rule and if we're in doubt then ask about the FIA's guidance. In any industry, there's always a few grey areas, different interpretations of standards and such, if there's any doubt then we refer to the FIA's guidance, so there's the value of having that, as it almost settles any queries and arguments. That's invaluable. On some tricky designs, we may have had, we always go with what the FIA guidance says. Because you could have 3 people with 3 different interpretations on how to protect an area.
What do you want to say to the readers?
While the country is getting back to some sort of normality now, get back out there to the exhibitions that are starting and the CPD events, get involved in discussions. With the amount of knowledge and experience in this industry, we can really help to improve fire safety further.
If any of the readers have never heard of QDOS, go on to our website to see what we do and what we're all about or come to the fire safety event at the NEC and come and have a chat with us.
---

Related posts
12 October 2023

By Kirsty Lavell, Marketing Manager

20 February 2023

By Kirsty Lavell, Marketing Manager

23 January 2023

By Kirsty Lavell, Marketing Manager
In the next edition of Fireside Chat will be with Peter Stephenson at Warringtonfire.
If you would like to get involved with Fireside Chats please contact [email protected].
*All answers given are not reflective of the FIA views and thoughts and are that of the individual who was interviewed.