Fireside Chat with Brett Ennals - Cento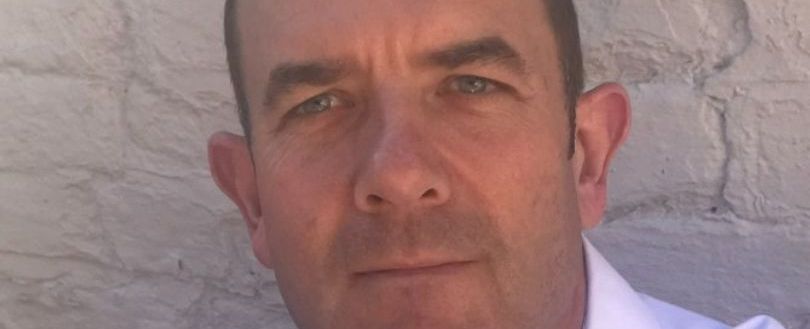 Fireside Chat with Brett Ennals - Cento
Here is a Fireside Chat with Brett Ennals, Managing Director of Cento and Fire and Security jobs. This interview touches on recruitment drive levels from pre-covid to the present day, the need for regulation and certification to become mandatory within the industry and a chance meeting with a well-known celebrity at a train station.
Fireside Chat with Bret Ennals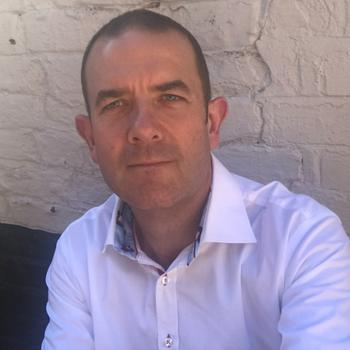 Intro
Hello, my name is Brett Ennals and I am the founder and Managing Director of Cento and Fire and Security jobs.
How have you been affected by COVID-19?
At the end of March 2020 we hit a complete brick wall like most of the world, towards the end of April we started to creep out of it. We have been gradually building since then to where we are now, above pre-covid activity levels. The market has become incredibly busy and is fortunate we have worked right through the whole pandemic. We've not really been impacted at all. As I say things slowed for a while and then we came out of it very quickly. Recruitment tends to go into recession quite hard and quick but then tends to be one of the first industries out of the recession as well. So, it was a quick, short, sharp shock and then off we went.
Personal Questions
Do you have any pets?
Yes, a small dog called Dexter. He's a West Highland Terrier, he is 8 years old. My favourite thing about him is he does not get up too early in the morning.
What's your favourite movie of all time?
Quadrophenia. It's about the Mod invasion of Brighton in 1964. It was a favourite of mine as a teenager, just to add to that, my company is called Cento which is named after a scooter, a 100cc Lambretta.
Describe yourself as a teenager in 3 words?
Non-conformist, rebellious and different.
What is your biggest pet peeve/hate?
Tardiness. I can't abide lateness. I am never late, most watches are digital now but if I wear an analogue watch, then it's always set to five minutes fast.
If you could be from any other decade (or era), which would it be and why?
The 60's because it looked fun and cool and we also won the World Cup.
What is your favourite quote and why?
"Better to be a pirate than join the Navy". By Steve Jobs. It comes back to my non-conformist nature
If you weren't in the fire industry – what would you be doing and why?
Recruitment, it's a fantastic industry.
What's on your Spotify or iTunes?
The simplest way to put it is anything but jazz because I don't really like jazz music. At the moment, pretty much, Anton Doran and the XX. The XX have a session on iTunes, I think it's called the iTunes Festival which is them playing live. That's fantastic, really, really good. I listen to all sorts.
If you could have any three people (dead or alive) over for dinner – who would they be?
Jim Moir who is also known as Vic Reeves, the comedian, I met him at St. Pancras station and had a drink with him, hilarious character. I was sitting in a bar waiting for my train, having a drink and he came and sat next to me. So, I said " hello, do you want a drink?" and he said, "Yeah, course, I will have a red wine". I just sat and had a chat with him, only for about ten to fifteen minutes, but it was brilliant. He's a really nice fella, such a funny guy. Then Ray Winstone the actor, I think he's a fantastic actor and I think he's funny too, he's entertaining. My third person would be Paul Weller, he was the lead singer of the Jam, style council, now a solo artist. I think the whole event would be a fun night, they're not all comics but it would just be an enjoyable night of people of similar ages, probably talking about the old days, getting ever so slightly drunk and it would be a comical night.
What two things would you take to a Desert Island?
Sun cream and a boat.
Name a book, movie or tv show that has positively shaped you and why?
I'm going for a book called "The Four Keys" by Andrew Sillitoe, it's not a very well-known book but it is a very good book. It's all about focusing on the four main keys in life. These would be your business, your body, your mindset, and your relationships. If you can get all those things right, you become successful.
It is worth reading, it's all about the important things in life, we all focus on our business, or job, and neglect the rest. We should all go to the gym or exercise every day to make sure we're in reasonable shape to sustain all the knocks and everything else that comes our way. Then mindset, believe it or not, has got me into meditation. This is strange to start with but really helps you focus. Relationships are incredibly important, relationships with your partner, with your parents, with your children if you've got them, that sort of thing. We're all getting absorbed in our day jobs and you tend to neglect the rest. You can't be successful in your job or business or anything else if you don't have these things sitting right.
If you were an animal, what would it be and why?
A lion. king of the jungle.
What is the best gift you've ever received?
My children.
What's your favourite thing in your closet right now?
Just an old blue T-shirt. I've got two or three old blue T-shirts and they're my go-to every time. Scruffy but…
If you could have one superpower, what would it be?
Teleporting. It would be a fantastic superpower, at the click of a button just go to New York or Sydney, anywhere in the world, just like that. How cool would that be? It would get rid of having to travel and hanging around airports. Either that or be invisible, but I think teleportation is probably better.
Professional Questions
What's the best piece of advice you've received?
To be prepared for when the cold wind blows. That was given to me by Dave Bartlett who was very influential in the FIA. When I started Cento, David Bartlett was one of my first clients and he just said the best piece of advice I can ever give you is to be prepared for when the cold wind blows, because the cold wind will blow, that is the one thing that is certain. In any business, you have good times and bad times and you've got to be able to ride out the bad times.
What time did you get to work this morning?
I got to the office at 7.30 am which is a typical morning for me. But I never really leave work, so does that count?
What does your usual day look like?
I normally get up around 5 am. So, another book that has influenced me was 'The 5 AM club' by Robin Sharma, which is a good book. So, I'm normally up by about 5 am and I do a bit of meditation and then I do go to the gym. I know a lot of people say that the people that do all this are strange, but it's what I do. Then I go home to shower then I prep for the day.
I then come into work. The day goes from one extreme to the other, I normally wrap up and get home by about 6.30 pm. I don't work late into the night, but I do start early. I'm normally in bed by 10 pm. I get up early and I enjoy that part of the day. Even as a teenager I never laid in bed, I don't know why, I've just never really had that skill. Once I'm awake, then I'm up.
I listened to a podcast recently about sleep. They were saying that sleep is a superpower, there is no better superpower than sleep, if you can get a good night's sleep and you recharge your batteries then that then takes you into battle for the next day, I get my sleep from 10 pm until 5 am and then I'm up and about.
How does your work and family life come together?
My wife works with me, it's not always a good thing, but she does. One of my Sons is an apprentice electrician, my other Son's studying Business at University, so I suppose that sort of brings work and family together. Family life comes together around 6:30 pm when I'm home, but my children are 19 and 17 and they're not really interested in talking to me anyway. It is just me, my wife, and the dog now.
What makes you excited about the future of this industry?
Technology. I think the current level of technology in the fire industry has been pretty much the same, there or thereabouts, for a long time and I think new technology is starting to emerge. For example, the Honeywell CLSS system, which is the cloud-based fire alarm management system. I think that's exciting and I think that's where fire systems are going. It is the start of a lot of new technology that's starting to come into the fire industry, which will open things up.
What does the fire industry need?
I think it does need some sort of regulation and certification, without a doubt. It has been spoken about a lot and has been for as long as I can remember, but as with a lot of things in the industry, no one seems to own the problem of making it mandatory. I do think it will push standards up though. One thing I'll say is because we're recruiting the fire industry, the demand for engineers that have got FIA qualifications is on the increase and has been for the past couple of years. In other sectors we work in, for example, the lift industry, an engineer is required to have an NVQ3 in lift servicing, installation, maintenance and so on. They must have it for insurance purposes, in the fire industry you don't have to have it, so it's nice to have, however, the clients that we work for are starting to demand it. They are not asking for other qualifications, they're asking for FIA qualifications and certification. So your training programmes are well respected in the industry.
What do you like about the fire industry?
I like the people in the fire industry. I think they are a pretty good bunch and they are all honest and upfront and a nice group of people, without a doubt. Since I've moved into the wonderful world of recruitment I have experienced various industries. With other industries, there are different dynamics, but the fire industry has got some good people in it.
What matters most to you?
Honesty and integrity, both personally and professionally.
What would you tell yourself at the age of 21?
Start selling. I worked for a fire and security business at the age of 21 as an engineer and then I was given an opportunity to do my first sales job. I went into a sales job and failed miserably because I sat by the phone waiting for it to ring and it never rang. So, knowing what I know now, I wish I'd grasped that opportunity and pro-actively sold and then maybe things would have been different.
I tried to be the world's greatest engineer, I tell everyone at Cento that I was the UK's best fire alarm engineer for several years, and they all believed me. But I wish I'd moved into sales sooner than I did. That's no disrespect to engineers but there's only so far you can go. Everything in the world revolves around selling, whether it be a car or a laptop, a fire alarm or recruitment or whatever it might be, everything is driven by sales.
What motivates you?
Making a difference. Making a difference to people's lives and people's businesses. Recruitment gets a bit of a rough ride from time to time, there are horror stories out there, don't get me wrong but when you get a phone call from someone that you've found a job for and they call you to thank you and can't thank you enough as it means they can get married, they can do this, they can do that, they can buy a house it is very rewarding. We pride ourselves on the fact that we find people that others can't. So, when we find people for companies that are a good fit, and they are still there many years later it is very satisfying.
I remember having a conversation with one of your members about 8 years ago now, I said to him one day I'm going to ring you up in ten years' time and ask "how Mike is getting on?" I said, "That's how confident I am that this guy is going to be successful." Eight years on and he's still there, so I'm looking forward to two years-time to make that phone call. That is what makes the difference. There's a good side to it. If you get it right for both parties, the candidate, and the company, then it's good.
Where do you want to be in 5 years?
On an island with sun cream and a boat. Truthfully, I hope I'll be retired. I say that but I'll probably never retire. I'd want to be happy, I'm quite a happy person, so I'd like to remain happy, be in a good place.
Why is the FIA important to you and the industry?
The reason it's important to me is that I think it's the go-to place in the fire industry and I know there are others, but I think it's the premier industry body in the fire industry and I think it represents standards and disciplines over and above everybody else. I think it's very important for maintaining that and coming back to what the fire industry needs, the regulation certification side of things, I think the FIA is in the best position to drive that and actually achieve it in the near future.
What do you want to say to the readers?
Thank you for reading this fireside chat. If I can assist or help anyone in any way, feel free to pick up the phone, I'm not going to charge them. If I've got advice or I have the experience that can help anyone whether it would be a fire alarm business or a person working in the fire industry, I'm more than happy to help anyone out. My phone is always on.
If you would like to get involved with Fireside Chats please contact Adam Richardson on [email protected].
*All answers given are not reflective of the FIA views and thoughts and are that of the individual who was interviewed.

Related posts
12 October 2023

By Kirsty Lavell, Marketing Manager

20 February 2023

By Kirsty Lavell, Marketing Manager

23 January 2023

By Kirsty Lavell, Marketing Manager