Fire Industry Golf Society, Charity Golf Day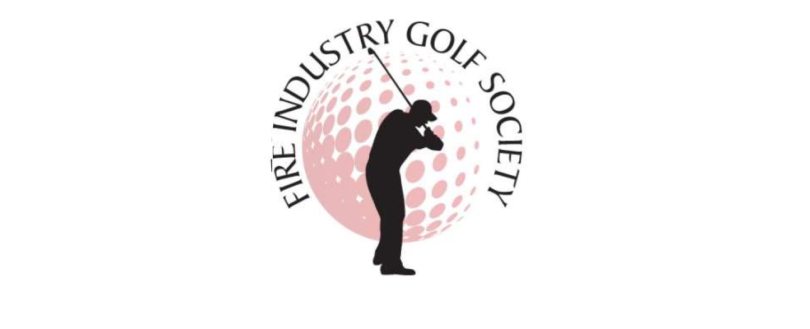 Fire Industry Golf Society, Charity Golf Day
23rd May 2019 – Belton Woods, Grantham
Thursday 23 May 2019 was the sixth meeting of the Fire Industry Golf Society for its annual charity golf day at Belton Woods near Grantham. Once again, the competition was on 'The Lakes' course where water accompanies most holes, but many are now getting to know the course a bit better, others are finding the balls lost last year! The players voted for the charities to support this year and we are delighted to confirm them below, all very important and worthwhile charities who will each receive an equal share of the total monies raised.
The charity day is well supported by some very generous organisations, Sentura Group (Fire Depot) sponsored the presentation meal and team winner, Nearest the Pin and captains Choice trophies. Check Fire once again sponsored the green fees. Everlux sponsored the Dinner and Presentation room along with the Team Second trophies and provided 10 bottles of Portugal's finest wine for the raffle. Pro-Active Fire Solutions sponsored the Bacon Roll & Coffee and the Team Second trophies. Castle Fire & Security sponsored the Individual Second trophy, Wirral Fire Protection sponsored the Par 3 trophy, Peter Holland Associates sponsored the Longest Drive and Jim Dawson sponsored the Putting Trophy.
A massive thank you to everyone who sponsored, this means the income from the event is all donated to the chosen charities.
Sadly, this year our scorer and starter Eddie Johnston, who has supported this event for 5 years has decided that having reached 80 years of age he would hand up his scoring pencil. I know many of you expressed your sadness at him not being with us and asked me to pass on your best wishes. A copy of this newsletter will be sent to Eddie with everyone's best wishes for the future, he will be missed by us all! Thank you for all you have done in the past Eddie. Mark Bridgens from Everlux stepped in to assist with organising the start, thanks Mark.
Belton Woods is a superb venue and we are thankful to them for helping us make the 2019 event as successful as previous years. Special thanks to Amber Fleet who co-ordinated the event and the team in the Pro Shop who assisted with the scoring and putting competition.
Once again, we enjoyed superb weather, a golf course in superb condition and 51 golfers went out to compete for the many prizes on offer. Fire Depot were kindly awaiting us as we all finished, with a welcome goody bag, they also provided a photographer for the whole day to gather evidence which will be produced later! We were delighted to present our weary photographer with the Captains Choice bottle of wine for a sterling effort, remember, he was out there much longer than the rest of us.
With everyone retired to the presentation room for dinner we all enjoyed a well-deserved meal and then on to the presentations, results below:
Competition Results:
Individual Stableford Winner - Andy Bevan (43 points)
Individual Stableford Runner-up - Paul Webb (39 points)
Team Stableford Winner - Colin Rhodes, Tom Bigwood, Greg Caputo, Dan Caputo
Team Stableford Runner-up - Phil Wright, Patrick Kent, Richard Gordon, Dave Saunders
Nearest the pin - Greg Caputo
Longest drive - Andy Hickmott
Par 3 Trophy - Ryan Jackson
Putting - Jon Hawkins
The auction and raffle were very well supported after the meal and with all the counting done we are delighted to announce the day raised £5278 for charity, with thanks to everyone who took part, made donations, supported and helped out we will shortly be sending £675 to each of the chosen charities. This will leave us just over £300 in the bank account for next years' deposit. For any mathematicians or accountants out there, we have used some of the surplus from 2018 to make the total up to enable sending £675 to each charity!

So, our 6th annual event was another great success, massive thanks to everyone involved.

I have provisionally booked Belton Woods for 28 May 2020 as it is nicely located centrally for everyone, and they have been excellent in providing a great course and venue for us over the years. Please get the date in your diaries so you don't miss this fantastic fund raiser next year.
FIA, Marketing Group Chairman
Related posts
06 October 2023

By Neil Budd, FIA Technical manager

02 August 2023

By Kirsty Lavell, Marketing Manager

01 August 2023

By Kirsty Lavell, Marketing Manager