FIA Director Colin Todd awarded MBE in the New Year Honours list 2020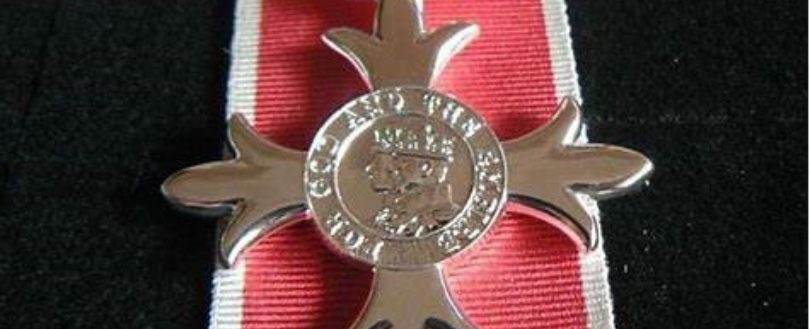 FIA Director Colin Todd awarded MBE in the New Year Honours list 2020
"I should also acknowledge the opportunities given to me by the FIA and to my committed colleagues on both the Board and the Fire Risk Assessment Council."
Ian Moore, CEO of the FIA, is immensely proud to announce that Colin Todd, one of the best-known names in the UK fire safety industry, has been awarded an MBE for services to Fire Safety.
"Colin is a specialist in fire protection of buildings, including automatic detection and alarm systems and application of fire safety legislation, with over 40 years' experience in the fire safety field and able to advise on fire safety, design of buildings, means of escape, fire risk assessment and issues relating to management of fire safety in buildings. In addition, he has considerable experience in expert witness advice regarding application of fire safety legislation. Colin is invaluable to the FIA team and its members, not just in his role as director and chair of the Fire Risk Assessment council, but in all areas of fire safety."
Ian Moore
In response Colin states…
I was very surprised, but extremely delighted, to receive this great honour, which I believe was the result of nomination by a number of colleagues within the fire safety profession. The year-end represented the anniversary of 44 years in the world of fire safety, having completed a masters degree in 1975, as one the cohort of the first four students in the UK to undertake higher education in fire safety engineering. This honour was a great way to end the year and celebrate the completion of another year in a profession that has given me a worthwhile career.
It is only right that I acknowledge that any contributions I have made to fire safety in the UK have not been without the considerable support and encouragement of my three children, my colleagues within my consulting practice and, over recent years, my partner, Karen. Their loyalty, support, encouragement and understanding has enabled me to give time and effort to work that strays well outside the day to day commercial work of our consulting practice. This includes work in the field of domestic fire safety, which is something of a personal hobby. In this area, there remains plenty of scope for innovation and application of the principles of fire engineering to the very premises in which most fire deaths continue to occur, albeit, happily, at a level that is the lowest experienced since records of domestic fire deaths began.
I would also wish to acknowledge the opportunities to contribute that I have been given by external organizations, who have entrusted me with a wide variety of roles that are recognized in the citation for this award. This includes numerous British Standards Institution committees, particularly those dealing with fire detection and alarm matters, my first meeting of which I attended as a shy young engineer in December 1976, at which time, in truth, I was learning more from the then heavyweights of our profession than making much of a contribution; in the presence of these now sadly departed true greats in their field, I was reluctant to even say much, a position that I know some committee colleagues would wish pertained more today!
I should also acknowledge the opportunities given to me by the FIA and to my committed colleagues on both the Board and the Fire Risk Assessment Council. The help I am always given by Council members, and FIA's Will Lloyd, as secretary to the Council, in various initiatives has helped me take forward numerous contributions to fire safety, including FIA-funded research projects that will make an ongoing contribution to fire safety in the future.

Related posts
12 October 2023

By Kirsty Lavell, Marketing Manager

20 February 2023

By Kirsty Lavell, Marketing Manager

23 January 2023

By Kirsty Lavell, Marketing Manager