Designing for Disabled Peoples Personal Emergency Evacuation Plans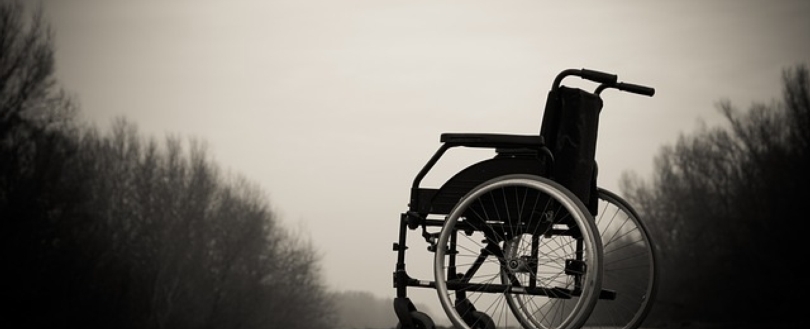 Designing for Disabled Peoples Personal Emergency Evacuation Plans
Yesterday (29th November) the FIA held the PEEPS CPD Day at our office in Hampton. Aimed at Fire Risk Assessors, it was intended to inform them about the needs of disabled people. A hundred people had registered for the event and there were a number of very knowledgeable and eloquent speakers.
John Judd, in effect, gave the keynote speech, discussing disability, equality, fire safety and the law. Steve Evans followed, discussing the role of building control and made the point that their involvement runs out at the point the building is handed over.
Elspeth Grant took up where Steve left off with her piece entitled, 'What goes in, Must Come Out but HOW?' Elspeth's section was about to go from informative to controversial, as a discussion broke out about the limits of responsibility in blocks flats, when time ran out.
Stephen Clark then described a number of types of equipment used to evacuate people with mobility problems and Bob Docherty ran through the process of preparing a PEEPs for individuals. I noticed several people feverishly taking notes during Bob's example.
Next, Sue Ferguson discussed the do's and don'ts of manual handling and emergency evacuation of disabled people. Followed by Tom Welland, who showed a number of ways devices could be added to fire detection and alarm systems for people with hearing and visual impairment.
It was all very informative and everyone got something useful from it. I certainly did but the speaker who really stole the show, for me, was the last speaker. As he entered the room it occurred to me that he was the only person in the room who was obviously disabled. Jaspal Dhani's is the Chief Executive Officer of the United Kingdom Disabled People's Council and a wheelchair user. Jaspal talked about the law and UN Convention on the Rights of Persons of Disabilities and related them to some of his own personal experiences.
I found myself cringing as he described situations where his liberties, and in some cases his safety, had been infringed by service providers. In one instant he was refused entry to a night club on the grounds that he was a fire hazard; he commented, "Do I look like I am about to spontaneously combust"! In another situation he was visiting a council office when he was abandoned on an upper floor when there was a fire alarm. He was then ignored by firefighters dealing with the fire and it was some considerable time before he was able to leave the building.
When he was asked what he thought of the term "reasonable adjustment" he said he hated it as it usually meant do little or nothing, leaving disabled people unfairly discriminated against. What struck me was that Jaspal was in no way bitter. In fact, his presentation was, at the same time, sobering and uplifting. He even managed to get in a few laughs. That really felt as though his presentation left me a changed person. The day made me aware that more needs to be done for disabled people and it has given me some of the tools to help do it.
Related posts
02 August 2023

By Kirsty Lavell, Marketing Exec

01 August 2023

By Kirsty Lavell, Marketing Exec

21 July 2023

By Kirsty Lavell, Marketing Exec