Boost your fire protection business at the Fire Industry Manufacturer's Expo (FIM Expo)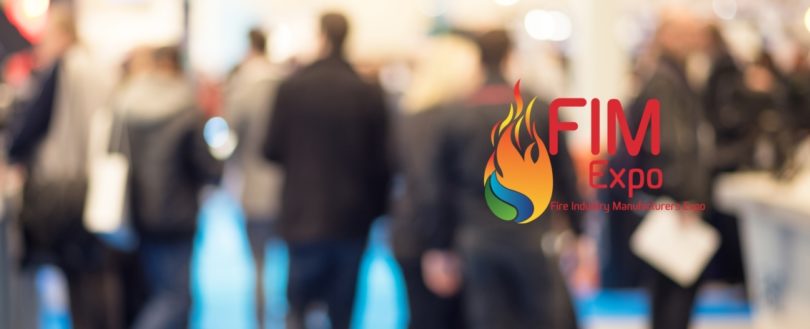 Boost your fire protection business at the Fire Industry Manufacturer's Expo (FIM Expo)
Get updated on BS 5839-1:2017 and the future of qualifications in the fire industry with two free seminars
This April, the Fire Industry Manufacturers' Expo (FIM Expo) is coming to Ashton Gate Stadium in Bristol. The event is organised by the Fire Industry Association and helps to build the bridge between manufacturers of fire detection and alarm products and those in the services world.
The expo is a fantastic place to meet manufacturers and network with other service professionals if you're working in this niche but still buoyant area of business.
The expo's light and informal atmosphere is renowned for making those close connections and business partnerships due to its small size. Here, instead of wandering aimlessly between stands for hours, you can easily make all the connections you need within a relatively short period of time. A major advantage is that you can see all the products and get answers on how they all work, which is helpful if you're unfamiliar with a particular area.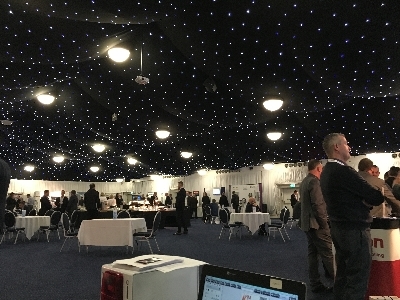 There is still plenty at the expo even for a seasoned fire detection and alarm pro. The 17 confirmed exhibitors (and more on the way) will be showing a range of their products and with new ranges being developed, so it's a good time to find out if there are any new products, or explore other manufacturer's products that you might not have known much about previously.
Aside from the exhibitors themselves, there is the added bonus of two free seminars.
The first seminar, 'BS 5839-1: 2017 – What's changed?' is presented by the FIA's Technical Manager, Will Lloyd is known for his encyclopaedic knowledge of British Standards, and can provide expert advice on a wide range of fire detection and alarm issues.
The seminar covers the latest major revision of the standard, BS 5839-1, and the differences between this version and the old 2013 version. Despite it being 2018, there may still be some aspects of the 2017 revision of this standard that you (or colleagues) may be unaware of.
The update seminar covers a long list of areas including:
• Differences between the old version of BS5839-1: 2013 and the 2017 update
• Unwanted fire alarm signals
• Multi-sensor detectors in escape routes
• L3 and L2 systems
• The use of manual call point covers
• Places of 'ultimate safety'
• Manual call point locations
• Communications with the fire and rescue service
• Staff alarms
• Video fire detection
• Types of fire detectors and their selection
• Spacing and siting of automatic fire detectors
• Detector spacing and siting on honeycomb ceilings
• Siting of optical beam smoke detectors
• Ceiling height limits
• Cables, wiring, and other interconnections
• Inspection and servicing
This is not a full and complete list but does give an indication of the level of depth that will be presented. The FIA is committed to improving professional levels throughout the industry and this seminar will provide plenty of insight into this complex subject area.
The second seminar running at FIM Expo will be discussing the future of the fire industry. What levels of competency will be expected or needed in 2018 and beyond? In our current climate, where pressures on responsible persons/duty holders are rising, what will those potential clients be looking for in a fire detection and alarm service company?
Entitled, 'The future of qualifications in fire detection and alarm', this is a good opportunity to hear from industry experts and ask questions about the movement of the industry over the next few years. This presentation will be presented by the FIA's General Manager, Martin Duggan.
Both seminars are fully CPD accredited and certificates will be available to pick up from the registration desk at the end.
Details:
25th April 2018
Open 9.30 – 3.30pm
Ashton Gate Stadium, Ashton Rd, Bristol BS3 2EJ
Complimentary tea, coffee, and buffet lunch
Free parking
Free entry
Seminar times
• 11am – 'BS 5839:1 – what's changed?', presented by Will Lloyd, FIA Technical Manager
• 2pm – 'The future of qualifications in the fire industry', presented by Martin Duggan, FIA General Manager.
Although the event is free to attend, spaces are limited and it's best to register in advance to secure your space.
Related posts
06 October 2023

By Neil Budd, FIA Technical manager

02 August 2023

By Kirsty Lavell, Marketing Manager

01 August 2023

By Kirsty Lavell, Marketing Manager