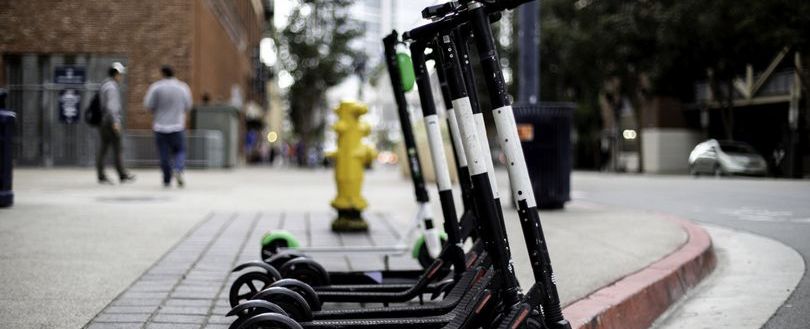 Awareness of fire risks from lithium-ion batteries grows amid calls for bans on charging infrastructure and e-bikes and scooters
Several news stories in recent weeks have highlighted the growing concerns property managers and the wider fire industry have around the risk of fire posed from lithium-ion battery-based infrastructure and equipment
In particular, the rising numbers of e-bikes and e-scooters are posing new fire risks as the methods of transportation become increasingly popular. While lithium-ion batteries are used for a wide variety of everyday products such as smartphones, larger units that require regular charging and are stored in homes and flats come with a corresponding fire safety concern.
While there is limited data relating to the number of fires, the National Fire Chiefs Council has highlighted that reported fires caused by e-bikes and e-scooters rose from eight in 2019 to 24 in 2020 and 59 by December 2021 just in London alone.
In late September, Bristol City Council reported that a fatal fire at a flat in Twinnell House was started by an electric bike. Residents had expressed concerns about 'homemade versions' of e-bikes with cheaper versions of lithium-ion batteries being stored on the upper floors 'for months'.
Meanwhile, Hammersmith and Fulham Council has recently called for a ban on "dangerous" e-bike chargers due to the fire risk they present, with Councillor Frances Umeh arguing that many of those sold online do not meet the UK's minimum safety requirements.
In June, a large blaze at a high-rise in Shepard's Bush was found to be caused by the failure of an e-bike lithium-ion battery. The incident was attended by 60 firefighters, with the London Fire Brigade underlining concerns, as when the batteries and chargers ignite, they do so "with ferocity" causing fires to develop rapidly.
The Brigade's advice is to never store e-bikes or e-scooters in communal areas which may block the only means of escape in flats.
Privately owned e-bikes have been banned for safety reasons on London's tubes and busses by Transport for London since December 2021, following incidents of e-bikes catching fire. TfL's own e-scooter network, which was first trialled in June 2021, provides the use of e-scooters to be legally used on roads, with the equipment having undergone "rigorous safety measures".
Technical Director of Electrical Safety First, Martyn Allen, said: "By the very nature of the batteries these dangerous charging devices are powering, it is a potential disaster waiting to happen. The process of charging e-bike batteries must be done with compatible and compliant chargers."
The NFCC advises that any e-bikes, e-scooters, chargers and batteries should always be purchased from a reputable retailer, with many fires involving counterfeit goods that don't meet British or European standards.