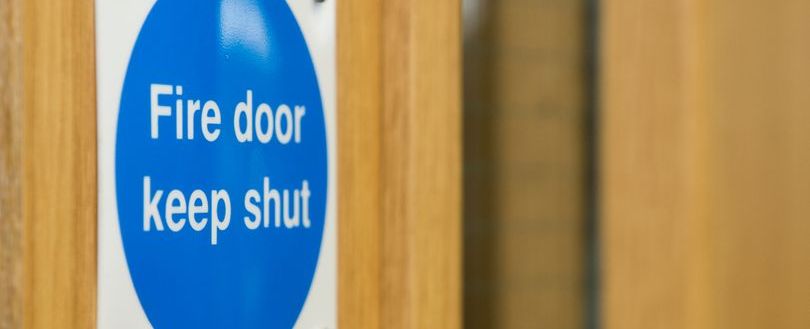 Architectural ironmongers make robust challenge to fire door testing proposals
The Guild of Architectural Ironmongers has strongly challenged new Government proposals for fire door testing.
The proposals from the Department for Levelling Up, Housing and Communities would remove the national classification system for construction products, BS 476 and instead require classification to the British Standard version of the European Standard EN 13501, with testing to EN 1634 test standards becoming the new norm.
In its consultation response, the Guild of Architectural Ironmongers argued that there's no evidence to suggest this change will make fire doors any safer. It will, however, have significant impacts throughout the architectural ironmongery and construction sectors.
The removal of assessments of products which can be fitted to fire doors will contribute to reduced interchangeability of fire door hardware, inevitably leading to product shortages and delays. The multimillion-pound cost of re-testing thousands of products is among a number of factors that would create competitive advantages for large global door manufacturers at the expense of specialist UK hardware businesses.
Reduced export opportunities and increased reliance on overseas products would, in turn, lead to a substantial loss of British jobs and expertise. Price rises as a result of these changes also introduce the risk of value engineering and reduced specification and therefore, greater safety risk on fire doors.
Immense damage
Simon Forrester, chief executive at the Guild of Architectural Ironmongers, commented "We believe that, in its current form, this proposal will cause immense damage to the UK's world-class architectural ironmongery sector and problems throughout the architectural and construction sectors, while at the same time failing to deliver any meaningful benefits."
Forrester continued: "BS 476, or, more specifically, Part 22 of that standard, has successfully delivered robust safety assurances for timber fire door users for many years and is still widely recognised as fit for purpose. Indeed, post-Grenfell, testing volumes have increased even further in response to the demand for more primary test evidence."
Further, he stated: "Among our members are companies that have spent hundreds of thousands of pounds on testing this year, with similar amounts budgeted for next year and beyond. One of our members has cited that its business alone has more than 600 BS 476 Part 22 tests which will become redundant if the proposed changes do go ahead."
In conclusion, Forrester stated: "With the cost of each typical fire test in the region of £11,000, and current waiting times at six months or more for each test, and then another six months for the report, re-testing would cause huge disruption throughout the hardware and construction sectors, not to mention costing the industry many millions of pounds, a cost which would have to be passed on to developers and, ultimately, the consumer."
Consultation response
The Guild of Architectural Ironmongers consultation response concludes "We do not believe that there is any evidence to suggest that moving to classification in EN 13501 will make fire doors any safer or deliver any meaningful life safety benefits. We urge the Government to retain the acceptance of classification according to BS 476 22 for timber doors to help retain a significant body of test data, safeguard product availability for UK customers and protect vital overseas markets, which have become particularly important for many UK door hardware manufacturers and suppliers and are a great British export success story."
To finish reading the full article, visit the SOURCE here.
Our eNews provides regular insight into industry trends, news headlines, and product and service information. For news articles parallel to those mentioned above, sign up for our eNews. Click here to sign up: Subscribe to our enews (fia.uk.com)