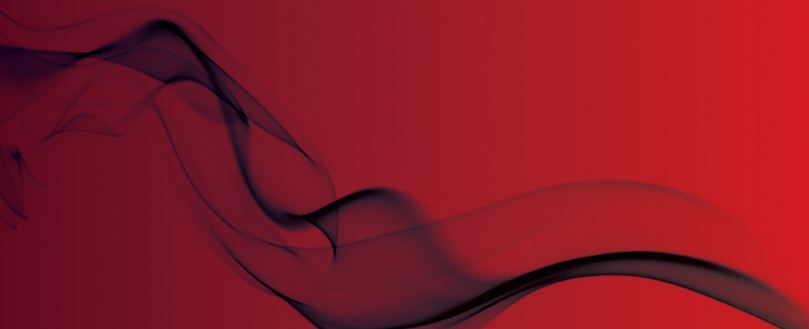 With the current climate of budget cuts, Fire and Rescue Services (FRS) across the UK are looking to reduce any waste of resources wherever possible.
An obvious place to reduce this drain is in attending to false alarms or more specifically 'unwanted fire signals'.
The aim of this project was to collate, as best as possible, the current individual FRS attendance policies in response to Automatic Fire Alarm (AFA) signals.
In 2014-15, local authority fire and rescue services attended about 495,400 call outs in Great Britain, 215,600 were recorded as false alarms. This has been drastically reduced from the 2000-2001 figure of 450,100 false alarms were attended.
There were 258 fire-related fatalities in England 2014-15, a reduction of 16 deaths from the previous year and 709 deaths from the peak of 967 in 1985/86. The trend in fire fatalities has been downward since the mid-1980s.
-Department for Communities and local Government.
Fire Statistics: Great Britain April 2014 to March 2015.
This report is intended to be an updated comparison of a report released in 2012 by the Fire Protection Association (FPA) on behalf of RISCAuthority. The original 2012 data is available alongside the FIA findings for comparison.
With regional procedures often being more complex than a simple four choice table (used in this report) these results can only be taken as a rough picture of AFA responses across the UK.
The results were logged in a similar fashion to the 2012 report with the addition of an extra row to allow for variation in policy during the week (when most premises are occupied) and at the weekend.
Please note that information verified at the time is subject to change, unverified information is indicated and has been interpreted from the policy available on the individual FRS website. Virtually all FRSs have an exemption list that will not be covered by these general guidelines. The research was conducted via searching individual FRS websites and where possible contacting the relevant person to verify accuracy of information.
Where there are blanks we were unable to obtain data on the response procedure. We intentionally did not use FOI requests for the data and relied on the cooperation of the FRS for the factual accuracy of our research.

Findings:
Currently two FRS charge for repeated false alarms:
West Yorkshire (£350 + VAT after fourth false alarm attended within twelve month period)
London (£295 after Tenth false alarm attended within a twelve month period)
Merseyside are contemplating also charging.
Those currently reviewing their response policy are: Bedfordshire, Cumbria, Gloucestershire, Isle of Wight, Merseyside, Northern Ireland, South Yorkshire, Warwickshire and Wiltshire.
Of the 52 Fire & Rescue services researched, information was unavailable on 6 regions so the data will be based on 46 FRSs.
• 10 Regions call challenge all AFA received with a robust set of questions.
(Derbyshire, East Sussex, Humberside, Kent, Lancashire, Leicestershire, Manchester, Oxfordshire, Shropshire, West Sussex)
• 3 Have an immediate respond policy to all AFA received (Buckinghamshire, N Ireland, Scotland)
• 21 Have the policy for non-attendance for unconfirmed AFA, Monday-Friday daytime for low risk commercial buildings.
(Berkshire, Cambridgeshire, Cheshire, Cornwall, County Durham & Darlington, Devon & Somerset, Essex, Gloucestershire, Hertfordshire, Jersey, Norfolk, North Yorkshire, North Wales, Northamptonshire, Suffolk, Tyne & Wear, Warwickshire, West & Mid Wales, West Midlands, West Yorkshire, Wiltshire)
• 19 Respond immediately without any call challenge or filtering, either full response or reduced road speed to AFAs received from Healthcare centres, residential care, individual residential and multiple residential dwellings 24/7.
(Avon, Buckinghamshire, Cambridgeshire, Central Scotland, Cheshire, Cornwall, Cumbria, Dorset, Gloucestershire, Hampshire, Jersey, Norfolk, North Yorkshire, Northern Ireland, Staffordshire, Surrey, Tyne & Wear, West & Mid Wales, Wiltshire)
Compared to 2012 RISC….
Of the 52 Fire & Rescue services researched, information was unavailable on 10 regions so the data will be based on 42 FRSs.
• 12 Regions call challenge all AFA signals
(Cornwall, Devon & Somerset, East Sussex, Hertfordshire, Isle of Wight, Lancashire, Lincolnshire, Norfolk, North Yorkshire, Shropshire, South Yorkshire, West Sussex, Wiltshire)
• 5 Have an immediate respond policy to all AFA received
(Buckinghamshire, Cambridgeshire, Central Scotland, Cheshire, Isle of Man)
• 9 Have the policy for non-attendance for unconfirmed AFA, Monday-Friday daytime for low risk commercial buildings.
(Berkshire, Essex, Jersey, Northamptonshire, Nottingham, Suffolk, Warwickshire, West Midlands, West Yorkshire)
• 13 Respond immediately without any call challenge or filtering, either full response or reduced road speed to AFAs received from Healthcare centres, residential care, individual residential and multiple residential dwellings 24/7.
(Avon, Buckinghamshire, Cambridgeshire, Central Scotland, Cheshire, Cumbria, Dorset, Guernsey, Isle of Man, Northamptonshire, Staffordshire, Surrey, Tyne & Wear)

UwFS Response Policy
Written by
Kat Stroak