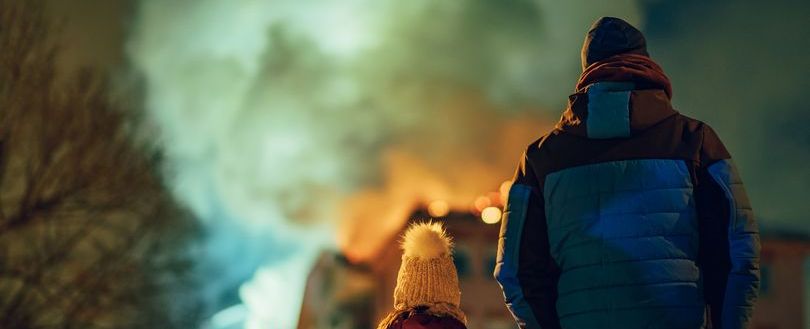 A guide to reducing fire risks when charging e-bikes and e-scooters
As e-bikes and e-scooters become more popular, so do the risks of lithium battery fires. But with the right precautions, you can reduce the risk of fire and keep your home and workplace safe. Read on for our guide to reducing fire risks when charging e-bikes and e-scooters.
E-bikes and e-scooters have become increasingly popular in recent years, thanks to their convenience and eco-friendliness. However, as the number of lithium batteries in use grows, so does the possibility of a fire.
As fire professionals, it's essential to understand how to reduce these risks and keep homes and businesses safe. Here's our guide to reducing fire risks when charging e-bikes and e-scooters.
Don't Block Your Exit
The first rule of fire safety is to ensure that you can exit your home safely in the event of a fire. The batteries of e-bikes and e-scooters should not be charged near the exit, and should instead be stored in a garage or shed.
Watch for Warning Signs
A failing battery can be a fire risk. Keep an eye out for warning signs, such as overheating or swelling batteries, and replace them if necessary. If you notice any unusual odors, smoke, or hissing sounds, unplug the charger immediately and carefully move the battery to an outside area.
Never Leave Batteries Unattended
It may be tempting to leave your battery charging overnight, but this can be dangerous. Never leave your battery charging unattended or while you sleep. Always charge your battery in a well-ventilated area, staying away from flammable materials.
Use UK Safety Standards
When buying a battery and charger, make sure that they meet UK safety standards. Use the correct charger for your battery and buy from a reputable merchant. Avoid cheap, untrustworthy batteries, which may not be safe or reliable.
Let Your Battery Cool
Lithium batteries can heat up during usage. Let your battery cool down before charging it to avoid overheating. This will also help to extend the life of your battery.
Unplug Your Charger
Once your battery is fully charged, unplug your charger. Overcharging your battery can damage it and increase the risk of fire. Make sure to follow the manufacturer's instructions for charging and maintaining your battery.
Install Smoke Alarms
Finally, make sure that you have working smoke alarms installed in the area where you charge your batteries. Smoke alarms are a vital tool for alerting you to a fire and giving you time to escape safely.
In conclusion, reducing the risk of fire when charging e-bikes and e-scooters is crucial. Following these simple guidelines will allow you to stay aware of warning signs, use UK safety standards, and charge your battery in a well-ventilated area and enjoy the convenience of e-bikes and e-scooters safely.
Our eNews provides regular insight into industry trends, news headlines, and product and service information. For news articles parallel to those mentioned above, sign up for our eNews. Click here to sign up: Subscribe to our enews (fia.uk.com)
"Risk Authority" has also published detailed guidance on charging of all types electric vehicles RC 59 which is also a free download.