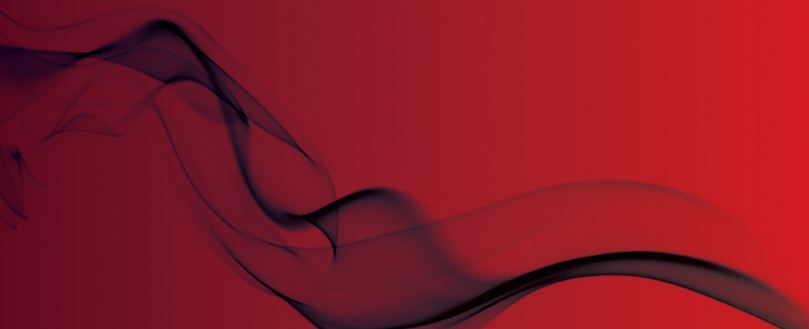 Xtralis Everywhere Portfolio of Converged Safety and Security Solutions Launched at Gala in London
Press release
Dublin, Ireland — 20 November 2013 — Xtralis announced its next-generation Xtralis Everywhere (Xtralis-E) portfolio of converged safety and security solutions. This innovative portfolio provides early, reliable detection and remote visual verification of smoke, gas, and perimeter threats for businesses, governments, and critical infrastructure. All of the solutions were revealed at a gala event in London, featuring presentations from the City of London Fire Brigade, U.S. Homeland Security Investigation (HSI) directorate, and the Bank of England on 14 November 2013 in London, UK. Among the next-generation solutions released were VESDA-E and VESDA Laser Quantum (VLQ) aspirating smoke detectors (ASD), and the ADPRO FastTrace 2E Remotely Managed Multi-service Gateway (RMG) security platform.
The new safety and security platforms can be enhanced with seamless hardware expansion modules and innovative, remotely downloadable software analytics, called Xapps. Using Xtralis Xchange, an online licensing portal with a downloadable PC application, Xapps can be quickly deployed to remotely manage, configure, and exchange licenses to Xtralis platforms. In addition, Xtralis revealed its comprehensive safety and security convergence strategy using these platforms to achieve 100% detection with 0% false alarm rates, a goal previously thought to be unattainable. For more information and to view an event video, visit www.xtralis.com/xtralis-e.
VESDA-E is the next-generation of VESDA, the world's leading ASD system. While current-generation VESDA was considered the benchmark for ASD systems, VESDA-E surpasses VESDA with 15 times greater sensitivity to smoke and double the longevity while maintaining sensitivity over its lifetime, all with 4% less power consumption. Xtralis will continue to offer VESDA as best-in-class ASD for a wide variety of applications, while initially targeting VESDA-E to retail, healthcare, education, and office building segments which comprise a large cross-section of the fire prevention market. VESDA-E also delivers a first in aspirating smoke detection — pin-point ASD addressability at up to 120 holes. This unprecedented capability brings the early, reliable detection of VESDA to main stream applications with a lower total cost of ownership advantage.
VESDA-E can quickly add monitoring, servicing, and detection capabilities with the addition of bolt-on hardware modules called VESDA Stax, including a version of its award-winning ECO gas detection solution. The Stax do not require re-engineering of the smoke detection pipe network. VESDA-E brings superior setup, configuration, monitoring, and connectivity options, and features unique, innovative, downloadable Xapp software applications, which enable new, on-demand monitoring services. Available immediately are WireTrace Xapp, to isolate threats from 2 overheating cables and electrical wires; DieselTrace Xapp, for monitoring diesel smoke trends to enable on-demand ventilation systems; and, DustTrace Xapp, for monitoring dust conditions and enabling corrective response to take place with ventilation.
Monitoring of the VESDA-E detector is available on popular tablets using an iVESDA application. The ADPRO FastTrace 2E is a 4-to-20-channel next-generation version of the award-winning FastTrace 2, a Remotely Managed Multi-Service Gateway platform for video recording, bi-directional audio for deterrence, transmission over any network, and remotely downloadable software analytics to eliminate threats to a facility throughautomatic visual detection and verification. The FastTrace 2E provides superior detection capabilities and is up to 86% lower in total cost of ownership (TCO) than solutions combining discrete recording, transmission (for remote access over any network), and analytics capabilities. The ADPRO FastTrace 2E is packed with pay-as-you-grow features that can easily be upgraded in-the-field with minimum effort, and provides significant installation and operational cost savings versus traditional deployment methods.
ADPRO FastTrace 2E allows users to add video channels or migrate between analogue and IP on-site with an upgrade package, and remotely download applications such as IntrusionTrace, an intrusion detection analytic that is i-LIDS® approved as a primary detection system for operational alert use in sterile zone monitoring applications; LoiterTrace, a detection analytic for unauthorized loitering in indoor & outdoor applications; and, SmokeTrace which allows monitoring sites to visually verify fire threats before calling the fire brigade, reducing false alarms and significantly lowering the large cost of responding to false fire alarms.

VESDA Laser Quantum (VLQ) brings VESDA-quality value and very early warning (VEW) to compact areas where VEW was previously unaffordable. VLQ offers 4 Class-A VEW holes and quick and easy installation and commissioning, covering 1002 meters (1,000 sq-ft). Target applications include remote telecom exchanges, base stations, portable data centres, and other compact critical infrastructure applications. Xtralis unveiled its first converged safety & security solution, called SmokeTrace — a FastTrace 2E video analytic to provide remote visual verification of smoke threats to eliminate false alarms and provide real-time situational awareness to improve first responder efficiency and effectiveness.
SmokeTrace PLUS uses the Xtralis OSID smoke detector to alarm on real smoke threats in existing installations where video cameras and traditionalsmoke detectors are already installed, providing certain visual verification and real-time situational awareness of a smoke threat. When used with VESDA-E, SmokeTrace provides real-time situational awareness to complement VESDA-E's addressable pinpoint location identification.