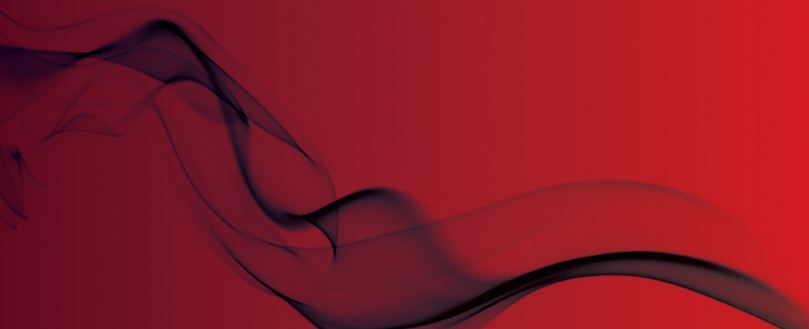 WAGNER Group expanding in Scandinavia
Advertisement Feature
WAGNER Group GmbH is expanding in Scandinavia and, as of 15 May 2017, has acquired a majority holding in Norwegian technology company Hypoxic Technologies AS based in Verdal near Trondheim. Like the WAGNER Group, the company specialises in active fire prevention via oxygen reduction. Hypoxic Technologies will distribute WAGNER´s OxyReduct® technology on the Scandinavian market in the future.
"With Hypoxic Technologies, we have found a professional and strategic partner, who is intimately familiar with the demands of the Norwegian market and possesses long-standing networks," says Andreas Schober, new chairman of the board at Hypoxic Technologies and head of WAGNER Group's Operations Europe. "We are providing 360° support, which includes our expertise as technology leader and our international competence in the planning, project engineering, commissioning and maintenance of the fire prevention systems." Hypoxic Technologies AS will continue selling LowOxygen systems and, together with WAGNER, will gradually expand the local product portfolio to include the entire system range in active fire prevention. Fire detection and extinguishing systems will be added to the range of fire protection solutions offered as part of the further expansion. This will incrementally bring the product range in line with the WAGNER spectrum in the field of preventive fire protection systems so that tailor-made complete solutions can be offered on the Scandinavian market. "Together with partners Eivind Elnan and Jon Olav Vikan, the WAGNER Group will be pushing ahead with further expansion and gradually expanding the portfolio of fire protection system solutions," says Andreas Schober.
"We chose WAGNER as principal shareholder so that we can offer our customers ground-breaking, tailor-made fire protection solutions," says Eivind Elnan, one of the founders and partners of Hypoxic Technologies alongside Jon Olav Vikan, explaining the motivation for selling 65 percent of the company's shares to WAGNER. "The company's international orientation, decades of experience in system construction and an own research and development department form the basis for the WAGNER engineers' expert knowledge, which we will rely on and profiting from in our further expansion." Hypoxic will receive intensive support on-site from the WAGNER headquarters and the engineers from the International System Construction Department. The first joint fire prevention systems of WAGNER and Hypoxic Technologies have already been put into operation, such as the one at the University of Oslo. Another project to protect the National Museum of Norway, Oslo, is currently underway.
WAGNER has already been developing, planning and implementing oxygen reduction systems since 1998 and has continuously refined and expanded its product portfolio. The OxyReduct® series includes low-output membrane systems for EDP facilities or archives, scalable PSA systems for large room volumes and energy-saving VPSA systems. The British Library, Preferred Freezer, noris network, 1&1, the Berlin Museum of Natural History and LaLorraine are only a few of the big-name customers who rely on OxyReduct® from WAGNER. The principle of the oxygen-reduced atmosphere for active fire prevention is experiencing increasing international demand from large logistics companies, maximum-security data centres, libraries and museums with valuable cultural treasures. With the fire-retardant atmosphere, OxyReduct® not only reduces fire risks, it also prevents damage from smoke and extinguishing agents, as well as the downtime that results.
WAGNER Group GmbH
About Us
The WAGNER Group GmbH has been developing and producing technical fire protection systems since 1976 and has established itself internationally as an innovative provider of solutions and systems. Its high quality standards and constant efforts for improvement and perfection are the primary drivers of internal research and development work resulting in over 700 patents. WAGNER is a global technology leader in the field of fire detection and fire prevention and covers the complete service portfolio for its customers from planning and design to system construction and service. The product range is based on five system focal points: Fire Detection and Alarm System, Aspirating Smoke Detection (TITANUS®), Fire Prevention (OxyReduct®), Fire Extinguishing (FirExting®) and Hazard Management (VisuLAN®), which are also used in combination guaranteeing optimal fire protection concepts tailored to customer requirements. With over 525 employees per 31st of March 2017 and a consolidated overall performance of about Euro 85 million in the financial year 2015/2016, the company is continuing its expansive development, with a network of subsidiaries in Germany (Berlin, Frankfurt, Hamburg, Hanover, Langenhagen, Leipzig, Mülheim an der Ruhr, Cologne, Munich and Stuttgart) as well as locations in the United Kingdom, the Netherlands, Austria, Poland, Russia, Switzerland and the USA.
More information on www.wagnergroup.com
The above content is an advertisement feature and does not necessarily represent the views of the FIA