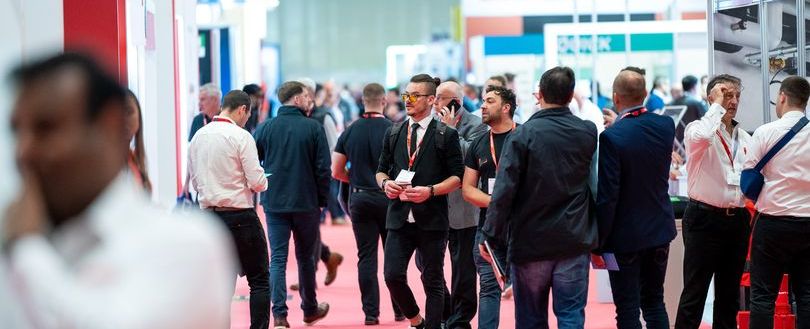 Thousands of visitors expected at FIREX to discover best practice, third-party approved innovation and connect with peers and fire safety associations.
*SPONSORED ARTICLE *
Register for a free visitor pass now at FIREX / 16-18 May 2023 / ExCeL London
Hear from the UK's leading fire safety experts about codes of practice, standards, adoption and interpretation of latest legislation.
The product has been shown to provide up to 120 minutes integrity and 90 minutes insulation when tested under the demanding ASFP TGD 19: Fire resistance test for 'open-state' cavity barriers used in the external envelope or fabric of buildings.
The full exhibitor list can be viewed here.
FOUR SHOWS IN ONE
FIREX - and its three co-located events - IFSEC, Facilities Show and Safety & Health Expo – are all free to attend. Visitor registration is open now.
2023 marks the 50th anniversary of IFSEC, the UK's largest and longest-running security event that provides tens of thousands of visitors an unrivalled opportunity to meet hundreds of leading security suppliers across access control, video surveillance, perimeter protection, cyber security and more.
Facilities Show is the world's largest dedicated facilities management event where visitors can prep for the future of the workplace and explore solutions for making them smarter, more efficient and more sustainable.
Safety & Health Expo welcomes thousands of health and safety professionals to connect with peers and discover solutions to combat safety risks in the workplace and keep up to date with mental health initiatives.
Media information:
For more information:
Please contact Bonnie Simpson at BIGTOP
[email protected]
07834 347644
About FIREX
FIREX is the UK's leading fire safety event, taking place 16-18 May 2023 at ExCeL London. It is part of the Protection & Management Series of events organised by Informa Markets, a leading B2B information services group and the largest B2B Events organiser in the world. To learn more and for the latest news and information, visit https://informa.com/divisions/informa-markets/