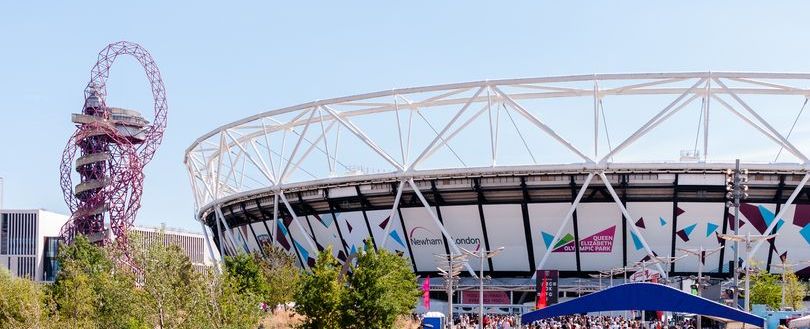 The operator of Olympic Park's apartments for rent sets aside £14 million for fire safety improvements
For the repair of fire safety flaws on a site covered by a "remediation contribution order," build-to-rent provider Get Living has set aside more than £14 million through its management company.
According to its most recent financial statements, a large sum of money was set aside for fire safety measures for work to be done at the East Village site in Stratford's Olympic Park.
The accounts state: "The fire safety remediation works provision of £14.3m (2021: £nil) represents work to be undertaken by East Village Management Limited (EVML) on behalf of non-controlling interests for the purposes of fire safety remediation works at East Village neighbourhood properties not owned by the group."
The update is significant because, as Inside Housing previously reported, Triathlon Homes, the developer of the sites' affordable housing, filed a "remediation contribution order" claim at a first-tier tribunal in which EVML was named.
Through the tribunal, Triathlon Homes, a partnership between the housing associations Southern and L&Q and investor First Base, is attempting to use new legal rights to compel liable parties to pay for the correction of fire safety flaws. The organisation is in charge of 1,379 reasonably priced homes in East Village, where numerous fire safety flaws have recently come to light.
The Department for Digital, Culture, Media, and Sport established the Stratford Village Development Partnership (SVDP) as a special-purpose vehicle to manage the development, and several private businesses were involved. Through this vehicle, the blocks were developed.
According to Get Living's most recent financial statements, SVDP is a 100% owned, "active" subsidiary of Get Living PLC. Remediation contribution orders were introduced by the Building Safety Act 2022, which received royal assent in April of last year, as a new legal means of obtaining funding from businesses in charge of hazardous buildings.
This could ultimately set important precedents for other blocks where developers or freeholders are refusing to provide funding, as it is believed to be one of the first times these new powers will be tested in the real world. Triathlon intends to open the door for similar claims for other buildings in the development by making the initial claim in relation to one block that it believes has particularly serious issues.
Since September 2020, when flaws in the shared ownership properties, such as missing fire breaks and aluminium composite material (ACM) cladding, were discovered, about 200 leaseholders have been stuck and unable to sell the equity in those properties. The construction material for Grenfell Tower was ACM.
The final cost in this case could be as high as £27 million, according to additional reporting on the subject by the Financial Times earlier this year. Of the 66 blocks at East Village, 16 still do not have EWS1 fire safety certificates.
Get Living was asked to explain the difference between the two reported figures and how the money set aside in its accounts relates to the first-tier tribunal. But a spokesperson simply said that "our accounts are detailed within our annual report and are as stated".
They added: "Our priority is, and always has been, to complete remediation works at East Village as quickly as possible for the sake of all residents. Through the leasehold management company, East Village Management Ltd. (EVML), remediation works are underway at plot N26, which have recently been recognised by DLUHC as an advanced programme of activity."
Although a programme of remediation work on plot N26 has begun, and work on another block started in May, Inside Housing understands that several other blocks have still not had work started, and some will not be finished until 2025.
An update provided to residents in March revealed that "building safety work does not include buildings where Triathlon Homes has residential homes". A tribunal hearing is expected in November this year, which may then be subject to appeal.
Our eNews provides regular insight into industry trends, news headlines, and product and service information. For news articles parallel to those mentioned above, sign up for our eNews. Click here to sign up: Subscribe to our enews (fia.uk.com)