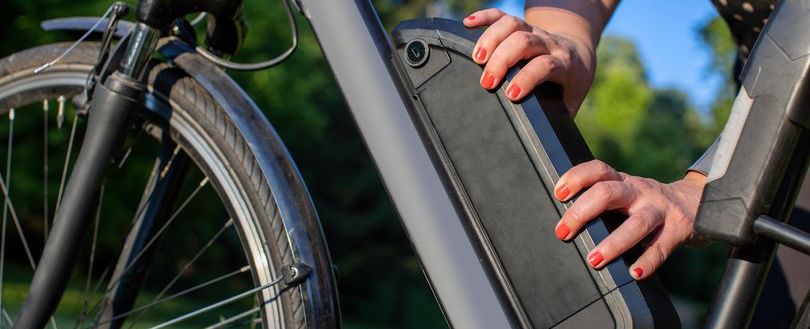 The Newark and Sherwood District Council urges people to use electric bikes responsibly after a number of accidents and fatalities
Concerned about an increase in fatalities, injuries, and fire damage, a council is advising locals to use electric bikes and scooters safely.
According to a recent report from Electrical Safety First, fires started by lithium-ion batteries used in electric bikes and scooters resulted in four fatalities in the first three months of 2023, as well as other serious injuries and hospitalisations. "Electric bikes and scooters are becoming more and more popular, and it is crucial that residents understand how to use them safely," said Paul Taylor, portfolio holder for public safety and community relations at Newark and Sherwood District Council. to use them and store them safely. We know many users are young people, and it is important that, while everyone enjoys using them, they are equipped with the knowledge to do so safely.
"When the batteries powering these bikes and scooters fail, they have the potential to release a huge amount of energy, similar to that of a firework, and it is not hard to see how a number of these incidents have already ended in heartbreaking fatalities."
The council warns that residents should be aware of the potential risks when buying an e-bike or e-scooter and should always:
Buy your e-bike or e-scooter from a reputable retailer that you know and trust.
If you need a replacement charger or battery, get it from the original manufacturer— fake or substandard chargers can cause fires
Avoid buying from market stalls or from third-party sellers on online marketplaces. There is no guarantee that the product has undergone product safety testing.
When charging an e-scooter, you should
Follow the manufacturer's charging instructions.
Once charged, unplug the charger so you don't leave the battery on a continuous charge.
Avoid charging overnight. Fires occurring at night, when people are sleeping, are particularly dangerous as your reaction time is massively reduced.
Don't charge your e-bike or e-scooter in an exit route like a hallway, landing, or stairwell. If a fire breaks out, it can block your ability to escape.
Charge batteries in a safe place from a socket that is RCD protected and in an area with working smoke alarms.
Charge preferably, outside in an enclosed space like a detached garage, shed, or a designated charging area for high rise flats
Avoid charging batteries in strong sunlight or anywhere there is a high temperature or flammable material.
If you plan to modify your e-scooter or bike, always go to a reputable retailer and have it fitted by a professional. Don't try to modify your battery pack yourself, as these modifications can cause fires. Fires are caused when a battery cell overheats, potentially due to an internal fault, physical or electrical abuse, or extreme temperatures.
This eventually makes the battery unstable, which leads to the release of toxic and flammable gases, fire, and explosions. Discarded lithium-ion batteries and battery-operated electronics should be dropped off at battery recycling drop-off locations, e-waste collection points, or household waste recycling facilities.
Batteries of any sort should never be disposed of in residential bins. Dan Palmer, district prevention manager of Nottinghamshire Fire and Rescue Service, said: "We are unfortunately seeing a rise of incidents that are caused by lithium-ion batteries, not only in Nottinghamshire but all over the UK. "If lithium-ion batteries are not handled and cared for correctly, they can be extremely dangerous and behave in a volatile manner, having devastating effects.
"Please follow the safety advice that has been issued: do not charge batteries overnight, always use the chargers provided, and do not tamper with batteries. "Finally, we want to remind you how important it is to have working smoke alarms on every level of your home. They should be tested regularly and replaced every ten years. Having working smoke alarms gives you vital time in an emergency, and subsequently, they do save lives."
Our eNews provides regular insight into industry trends, news headlines, and product and service information. For news articles parallel to those mentioned above, sign up for our eNews. Click here to sign up: Subscribe to our enews (fia.uk.com)