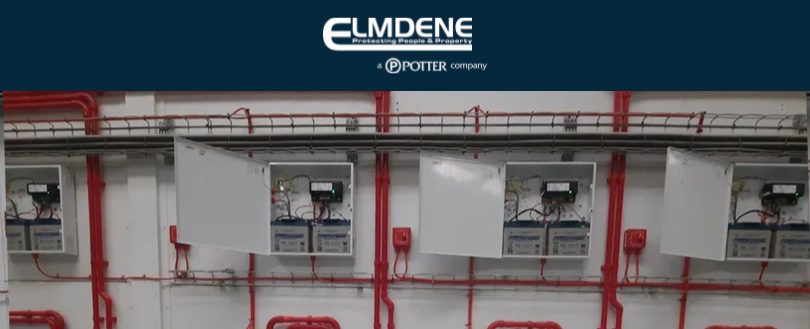 THE IMPORTANCE OF A GOOD QUALITY EN54-4 POWER SUPPLY
*Sponsored Post*
Reliability and longevity are power for the course when installing a fire system; insisting on the highest quality is paramount. From design through to integration – you should always make sure you are working with manufacturers that keep the risks of losing everything connected to a power supply as a priority.
It is worth remembering that entire fire systems with all the advanced features that come with them rely on the power supply!
But do you know what to look for when choosing a good quality EN54-4 power supply?
Design and Quality Control for EN54-4 Certified Fire Protection System PSUs.
Certification:
EN54 is a mandatory fire detection and alarm system standard and refers to compliant power supply equipment for fire detection and fire alarm systems.
This certification is essential as it ensures that an objective, regulated third party has vetted and rigorously tested the product according to the same standards (a level playing field). So overall, it's essential for the power supply product to be certified by third-party testers.
Components:
Are they high-quality? The trade-off in selecting lower-cost PSUs can mean a compromise in the quality of components, which can significantly affect the PSU's lifespan and reliability.
Testing:
Has the PSU been tested to withstand the environmental conditions it will be installed in? If the longevity of a PSU isn't clearly defined by ambitious temperature ranges, make sure to ask your manufacturing partner questions surrounding capacitors and Field Effect Transistors (FETs)!
Enclosure:
Is it big enough to house the PSU? Is it robust? Will it protect the PSU from the environment and tampering?
The enclosure should be fit-for-purpose and designed to cater to many integration possibilities. Good quality and well-designed enclosures will keep the PSU system secure.
Airflow:
Will the PSU remain cool enough during operation? Reputable manufacturers will ensure that the PSU enclosure facilitates life-extending airflow.
The ultimate risk of choosing poor-quality PSUs is fire; we all understand how devastating that can be. Choosing low-quality, poorly designed PSUs for your fire protection system could compromise people's safety, property risk, and damage to your reputation, not to mention costly repairs and any legal issues caused by service inadequacy.
Elmdene offers a wide range of high-quality EN54-4 power supplies certified by notified bodies.
With the best practices for Fire system power supply selection in mind, use this PSU Selector tool to easily find the perfect solution to your system specification.
<PSU Selector> https://www.elmdene.co.uk/psu-selector
Elmdene also offers a Lifetime Warranty on core products adding confidence in the performance and reliability of their Power Supplies. Designed in the UK and manufactured with the highest quality components, Elmdene PSUs guarantee assurance and peace of mind for critical systems.
Install Elmdene products with confidence. "Our aim is simple: to provide customers with high quality and innovative products backed by first-class and ongoing support whenever our customers need it."
With high-quality power solutions used in 45 countries, Elmdene is one of the most trusted brands in the world, specialising in power supply units for fire systems.
To discover more about Elmdene, or any of our product ranges, get in touch with our team of experts, who will be happy to discuss finding an ideal solution for your unique needs.
<
Contact Us
>
https://www.elmdene.co.uk/support