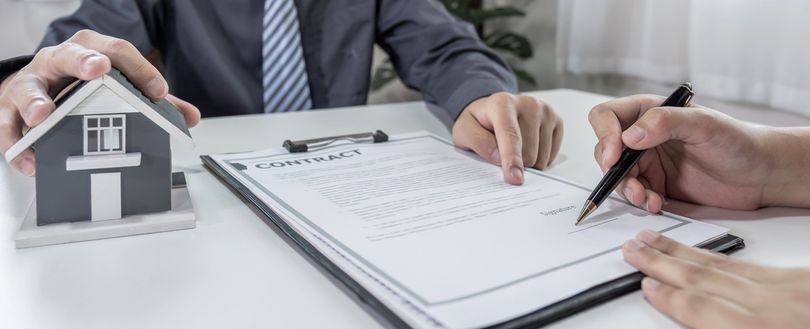 The government promises to assist in lowering leaseholder insurance costs
The government has pledged to stop a practice that is causing building insurance premiums to rise for leaseholders in buildings with identified fire safety issues. 
The government has pledged to work with five sector-leading insurance brokers to potentially lower insurance premiums for thousands of leaseholders in buildings with identified fire safety issues.
Each broker will no longer share commissions with those arranging building insurance, such as property managers, landlords, and freeholders.
As per the new regulations, brokers are pledging to limit their commission to 15% of the premium to cover their efforts in setting up the insurance. A Financial Conduct Authority (FCA) report highlighted that sometimes brokers can charge up to 60% of the premium's value paid by leaseholders.
The recent findings by the Financial Conduct Authority (FCA) have further strengthened the government's determination to implement a ban on the practice of sharing commissions. In January 2023, the Secretary of State for Leveling Up, Housing, and Communities, Michael Gove, announced this pledge, which is a crucial step towards realising this policy.
Minister for Building Safety, Lee Rowley, said:
"I strongly welcome the decision of these brokers to step up and demonstrate their willingness to do more to bring premiums down.
"These brokers are to be congratulated on their decision; we now need to see further action from others in the broader insurance and broker industry to accompany it."
The brokers that have voluntarily decided to sign up to the pledge are Lockton LLP, Bridge Insurance Brokers, Brown & Brown Insurance Brokers (UK) Limited, PIB Group Insurance Brokers/St Giles, and Willis Limited (WTW).
The pledge will benefit leaseholders living in buildings over four storeys or 11 metres in height with identified fire safety defects that have been made known by their insurance brokers.
The brokers who have signed up to the pledge have also confirmed their commitment under new FCA rules, effective December 31, 2023, to share information about the building's insurance policy with leaseholders if requested.
These companies will immediately implement new policies, which the government will monitor to ensure compliance.
Department officials stand ready to discuss the pledge with any relevant broker and expect to see the number of responsible brokers increase over the coming weeks.
View the SOURCE here.
Our eNews provides regular insight into industry trends, news headlines, and product and service information. For news articles parallel to those mentioned above, sign up for our eNews. Click here to sign up: Subscribe to our enews (fia.uk.com)