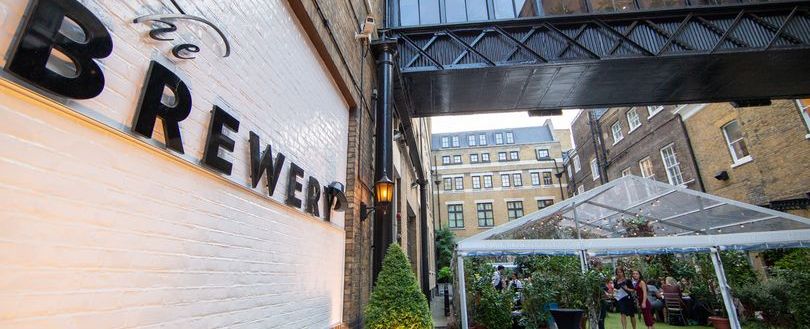 Sponsorship opportunities at Fire Industry Association Annual Lunch
Fire Industry Association (FIA) Annual Lunch: Maximize your profile at this year's Annual Lunch by taking advantage of our sponsorship opportunities!
The FIA Annual Lunch is the premier annual event specific to the fire industry. Bringing together over 500 top industry leaders for a three-course meal, entertainment, and post lunch networking drinks, there is nothing else quite like it in the industry. Well established and respected, the Annual Lunch is the perfect platform to maximise your brand through our sponsorship package.
Here are the sponsorship opportunities at this year's event:
Event Sponsor £1000+VAT
Event sponsorship is general sponsorship for a range of opportunities throughout the day, including:
Event sponsors will have their company logo displayed on screens throughout the venue during the Annual Lunch Drinks Reception, Annual Lunch, and Post Lunch Networking Event.
Event sponsors will be acknowledged during the CEO's lunchtime speech.
Event sponsors logos will be included on all pre/post event communications.
Event sponsors will have their logo on the table showcard.
Event sponsors will receive a bottle of champagne on their table during the Annual Lunch.
Event sponsors have the exclusive opportunity to upgrade their sponsorship package to include a 30-second advert of their choice to be played on rotation throughout the Annual Lunch and Post Lunch Networking. Upgrade = £500+VAT
Comedian £2000+VAT
Sponsor the comedian providing entertainment for around 20 minutes. Have your company Logo on screen throughout their performance and receive a mention during the comedian's introduction.
Name Badges £3000 +VAT
Sponsorship of the name badges that all guests will be issued - there will be 500 guests. Have your company logo and QR code on the back of all name badges.
If you are interested in being a sponsor of the Annual Lunch, please email [email protected] or call 020 3166 5002.