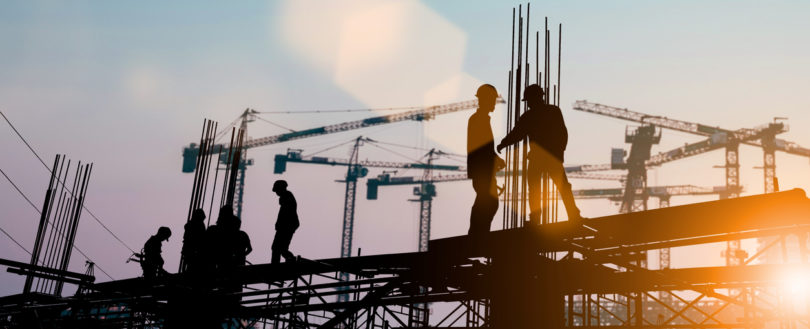 Specialist training is vital to increasing fire safety finds a new study.
More fire safety training needed says a third of construction professionals
A new study, by Iman Farah Mohamed, a Quantity Surveying student at Birmingham City University, the study aimed to look at the construction industry's view on fire safety following the tragic Grenfell Tower incident in June 2017 where 72 lives were lost and more than 70 others were injured.
It found that 'a third of construction professionals believe the industry still has 'inadequate' knowledge and training around fire safety in the wake of the Grenfell Tower disaster.
What's more, the study found that a majority of construction professionals believed that more needs to be done by higher education institutions. Specifically, more needs to be done to educate current and future generations of construction workers on the life-saving importance of fire safety before they enter the sector. The study that has been published in the International Journal of Building Pathology and Adaption stated that these changes to higher education institutions are necessary to prevent future disasters from happening.
With one respondent challenging higher education institutions to focus less on profits and more on developing skills needed to keep residents safe. The study found that 28 percent of respondents believe university curricula provide sufficient education on fire-proofing buildings. If as a nation we are to improve fire safety in buildings it is essential that businesses, government and higher education institutions work collaboratively.
But what else did the study find?
In addition, the report found that:
There has been an increased awareness of fire safety concerns in the profession since the Grenfell fire
37 percent of those surveyed believe industry knowledge on fire safety is 'inadequate'
Many believe the current fire safety regulations are 'not fit for purpose'
50 percent thought communication between residents and constructors around fire safety should be formalized
New roles should be created to prioritise fire safety or this responsibility should be a requirement of existing jobs such as facilities managers
The lead researcher and writer of the paper stated:
"The research showed that there remains some concern in the construction industry around the knowledge and training provided in relation to fire safety. "Grenfell was a major incident which brought the issue to the front of people's minds, but while the awareness in the industry has increased, most professionals want to see more from the sector and higher education providers to prioritize fire safety. "The recommendations suggest how we can make sure professionals of the future are equipped with the knowledge they need to prevent a tragedy like this in the future, and that regulations and guidelines are updated to add a much-needed extra layer of protection."
The study recommends that new regulations are needed around building materials and practises to prevent future disasters, like Grenfell Tower, happening again. Finally, the study recommends that specialist training needs to be made available to workers across the sector. The FIA plays a key part in providing specialist training to improve fire safety. We offer industry-leading training that raises the competency and understanding of professionals from a variety of industries on the importance of fire safety from fire detection and alarms to portable extinguishers and many more.