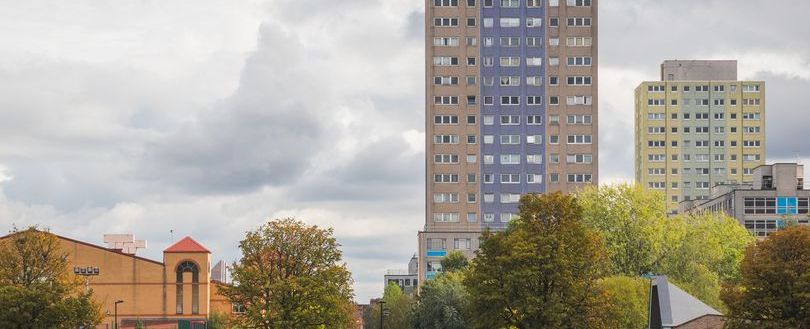 Pocket Living has announced that the contractor responsible for building a defective block has accepted responsibility for fixing the issue
Developer Pocket Living has announced that it has reached a commercial agreement in principle with a contractor to cover the costs of fire safety repairs for one of its buildings. The building has been plagued by fire safety issues.
Wooden cladding, wooden balconies, poorly installed fire doors and missing fire barriers have been identified at Bridgepoint House, a 39-flat Pocket Living development in Ealing, west London. The developer told Inside Housing on 2 October that it was "currently in the process of negotiating a legal agreement" with contractor Durkan and that it intends to start remediation work within three months after the agreement has been signed off by the building's resident management company (RMC). In an earlier email to the RMC, seen by Inside Housing, the developer said Durkan "has now accepted responsibility" and that Pocket Living has "a roadmap to potentially start remediation works this year".
According to a parliamentary answer on April 27th, Lee Rowley, the building safety minister, stated that officials from the Department for Levelling Up, Housing, and Communities (DLUHC) had met with Pocket Living in February and received assurances that remediation work would be carried out at Pocket Living's expense to the required standards. However, in an email to leaseholders sent on May 18, which Inside Housing has seen, Pocket Living denied that they had committed to covering the full cost of the repairs.
"Pocket is happy that it has reached a mutual understanding with DLUHC of what was discussed, which is regrettably at odds with the minister's statement that said Pocket Living would undertake remediation at its own cost,'" a Pocket Living spokesperson wrote. The email added: "Pocket has always maintained that it will work tirelessly to bring those responsible for the defects (in this case Durkan) to the table and is pleased that Durkan has now accepted responsibility. "Our focus now is to apply as much pressure on Durkan as possible to achieve a B1 EWS1 [External Wall System 1] rating for leaseholders in the fastest timescale possible." As a medium-sized developer, Pocket Living was not asked to sign the government's building safety contract, which committed the UK's biggest developers to pay to fix issues with buildings they had worked on over the past 30 years. A DLUHC source told Inside Housing that regardless of whether a firm had signed the contract, it expects developers to "do the right thing and get on and fix the buildings they are responsible for". The source added it understood that Pocket Living was working with "relevant parties" to fix the building and that the department is monitoring progress.
A spokesperson for Pocket Living said: "Pocket and the contractor have reached an in-principle commercial agreement to remediate Bridgepoint House, marking a significant step forward in the process. To reiterate, this agreement encompasses all costs related to the essential remediation work required for the building to achieve a B1 EWS1 certification and there will be no cost to the residents. Both parties have now initiated the engagement of legal representatives. "We are currently in the process of negotiating a legal agreement. Once finalised, we will then arrange a residents drop-in session to ensure all interested parties are fully briefed on the works required. We will also promptly issue a joint letter that confirms the underwriting of the works, allowing residents to transact on their homes. The timings of this will be very much dependent on how quickly we can come to a signed agreement, however, we remain hopeful that residents will be able to transact on their homes this year. "In terms of physical works, we intend to start within three months from the point of agreement with the RMC. We can confirm, however, that we have already taken steps to ensure the process is as streamlined as possible. The contractor has briefed its supply chains and has already coordinated with Ealing Council's building control team."
View the SOURCE here.
Our eNews provides regular insight into industry trends, news headlines, and product and service information. For news articles parallel to those mentioned above, sign up for our eNews. Click here to sign up: Subscribe to our enews (fia.uk.com)