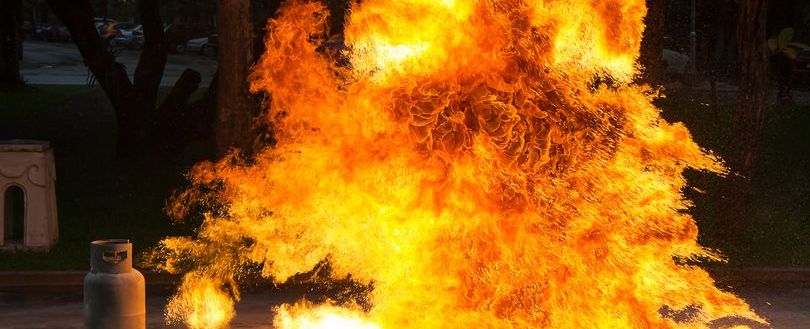 Petrol station ordered to pay over £100k for fire safety risks
A company and Director operating a petrol station garage in Lanner have been ordered to pay a total of £108,028 in fines and costs after failing to meet fire safety standards.
Following a fire safety inspection by Cornwall Fire and Rescue Service (CFRS) at the property in October 2022, CFRS officers revealed that people had been sleeping illegally on the first floor of the garage without suitable fire precautions in place.
These included not having a sufficient fire risk assessment, no adequately protected escape routes and an obstructed fire exit serving the sleeping accommodation.
The investigation by CFRS revealed that the company operating Lanner Garage, ST Forecourt LTD had 'failed to review' the fire safety provisions in accordance with the Regulatory Reform (Fire Safety) Order 2005 at the premises, and was served a restriction notice.
The company was subsequently fined £100,000 after pleading guilty to five offences under the Regulatory Reform (Fire Safety) Order 2005.
Mr Satheeswaran Sachchithananthamoorthy, the Director of the company, from Bristol, was also ordered to pay £3,800 along with £4,038 in costs and a victim surcharge of £190 at Exeter Magistrates' Court on Wednesday, 8 February.
Councillor Martyn Alvey, the Portfolio Holder responsible for CFRS at Cornwall Council, said: "I'd like to thank the team who have worked hard to bring this prosecution. When people put others' lives at risk, we will not hesitate to take action and prosecute where necessary."
Antony Bartlett, Assistant Chief Fire Officer at Cornwall Fire and Rescue Service, said: "I urge all businesses to ensure they comply with fire regulations. These measures are in place to protect people and can ultimately save lives."
To finish reading the full article, visit the SOURCE here.
Our eNews provides regular insight into industry trends, news headlines, and product and service information. For news articles parallel to those mentioned above, sign up for our eNews. Click here to sign up: Subscribe to our enews (fia.uk.com)