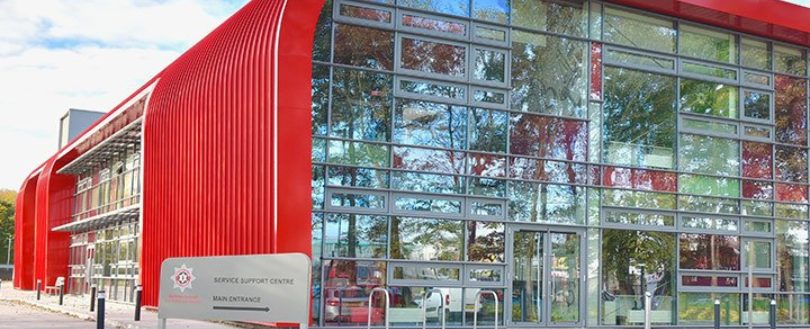 NIFRS Service Support Centre officially opens
Servicing and repair of appliances and equipment.  
The Northern Ireland Fire & Rescue Service (NIFRS) has opened a new £8.2m service support centre.
Located in Boucher Road, Belfast, the site is now the hub for the maintenance, servicing and repair of fire appliances and operational equipment.
The 50-plus staff bring together fleet and engineering, operational equipment and communications workshops, supplies, and research and development.
NIFRS chairperson Carmel McKinney said, "This is the largest capital investment for NIFRS in recent years and following many years of planning, hard work and dedication, it's tremendous to see a project of this scale come to fruition.
"I'm confident that we have created a service support centre of the highest calibre that will be used for decades to come in supporting the work of firefighters in protecting our community."
Richard Pengelly, permanent secretary for the Department of Health, said: "I congratulate all those involved in this significant project. This new purpose built facility will be of great benefit to all the staff and will assist the organisation to deliver the best possible fire and rescue service to the people of Northern Ireland. "
Original source
Northern Ireland Fire & Rescue Service