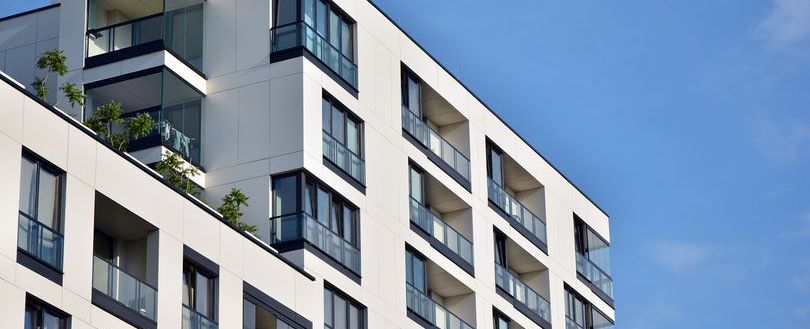 New build in Elephant and Castle has been empty for nearly 4 years due to delayed cladding repairs
More than 100 people were forced to move out in 2019 - after cladding was deemed unsafe
A new build in Elephant and Castle has been empty for nearly four years after residents were forced to move out due to unsafe cladding – and remedial works still haven't started.
In 2019, tenants and leaseholders of 26-28 Arch Street in Elephant and Castle, were forced to move out whilst cladding was removed.
More than 100 people living in 52 flats were told the new-build blocks were unsafe due to their external cladding.
Arch Street was constructed for L&Q by Willmot Dixon, in 2011. The cladding is not made of the same material used in the Grenfell Tower, an Aluminium Composite Material (ACM).
They were originally told to expect work to take around eighteen months – but nearly four years later, it still hasn't started and the building has remained vacant. The building was one of the Heygate replacement housing sites.
According to the housing association L&Q, they are still in negotiations with the developer, which they say has caused the delay in starting work.
David Lewis, Executive Group Director at L&Q, said, "The safety and wellbeing of our residents will always be our top priority. After identifying the need for building safety works, we took action to find alternative homes for residents living in the building.
"We are in negotiations with the original developer of the building over a programme of works. We are sorry that this has led to delays in starting works, and have offered to buy back the homes of affected leaseholders should they wish to move out permanently. We are in regular communication with residents and are grateful for their patience and understanding whilst we try to resolve these issues."
Cllr Helen Dennis, Labour Councillor for Chaucer Ward, and Cabinet Member for Sustainable Development said: "It's outrageous that there's been no progress on bringing these Arch Street homes back into use and no recent updates from L&Q to ward councillors, or indeed the council.
"These blocks are crucial to our neighbourhood and were an important contribution to genuinely affordable housing at Elephant & Castle.
"It's high time that L&Q provide clarity for residents on the future of their former homes and provides assurances to the community that our affordable housing isn't going to be lost for good."
Jerry Flynn, from the 35% Campaign, said: "It is scandalous that a new-build development at the heart of the Elephant and Castle has been standing empty for nearly four years.
"Whatever the structural problems are, they should have been solved by now. Arch St is built on former council land and was supposed to supply replacement homes for people from the demolished Heygate estate, just over the road.
"It's time for Southwark Council to step in and use whatever powers it has to make Arch Street a safe place to live – these are homes that are desperately needed now."
The developer was approached for comment but did not reply by the time of going to press.
To finish reading the full article, visit the SOURCE here.
Our eNews provides regular insight into industry trends, news headlines, and product and service information. For news articles parallel to those mentioned above, sign up for our eNews. Click here to sign up: Subscribe to our enews (fia.uk.com)