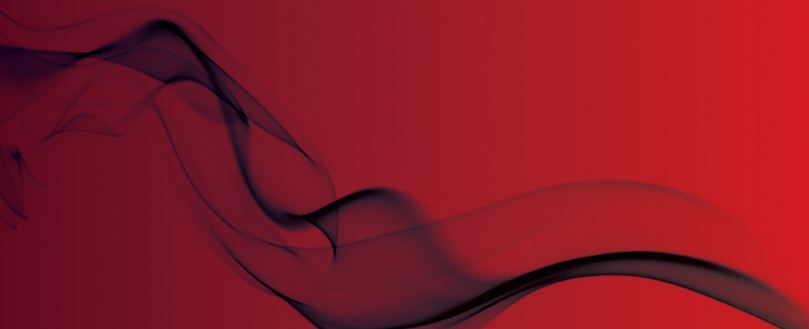 Need to know what's new in fire standards/legislation/fire brigade response?
As a facilities manager you are responsible for the buildings you manage and therefore the fire protection of those premises. In order to do this you need to have an understanding of the applicable standards and legislation. Standards and legislation are not tablets of stone (even if some believe them so!) and from time to time are changed and updated to reflect current custom and practice. In this short article we will look at recent changes to some of the fire protection standards that you will come across as well as legislation and how the Fire & Rescue Services are changing how they attend premises.
As a facilities manager you will be expected to have day to day control of your fire alarm systems and fire extinguishers and it just so happens that the standards related to these have been recently amended or revised.
For fire extinguishers BS 5306-8 'Fire extinguishing installations and equipment on premises Part 8: Selection and positioning of portable fire extinguishers – Code of practice' has been revised. A significant change is that in the past, when carrying out the annual service of fire extinguishers, 'knowledgeable' service technicians would have advised the customer of the changes and where the premises current coverage differs from that in BS 5306-8. There is now a link between BS 5306-3 the service standard and BS 5306-8 that make this check part of the annual service visit. In future after this review there should be a discussion on how to bring the premises in line with the new recommendations.
What will the service technician be telling you? Well, there is now guidance on fire risk and fire hazard which aligns with current risk assessment standards, thereby there is a stronger link between your risk assessment and provision of extinguishers. In addition there is new guidance on environmental considerations not just the wider environment but also within the premises where consideration should be given to the impact of the fire extinguishing media on the processes within the building.
Also if there are sections of a building that are unoccupied the standard recommends that there should be consideration of extinguishers in those areas in order to protect the means of escape if it's through those unoccupied areas. The standard has also 'tidied up' the travel distances that you have to travel before you find an extinguisher.
In the past you may recall that ABC powder was considered the de facto general purpose extinguisher and specified for use everywhere. Now the new guidance is that for enclosed areas there should be a risk assessment to consider the impact on visibility and health when using powder extinguishers.
How many extinguishers per floor? The guidance has been clarified for Class A extinguishers such that it recommends two Class A extinguishers on each floor.
The new standard also confirms that cooking oils are a class on their own and should not be considered in the general Class B requirements. So if you have catering facilities and use cooking oil then a Class F extinguisher should be recommended.
The Code of Practice is aiming to be 'future proof' in line with the changing environmental requirements, so if you manage facilities that use, store or dispense fuels you will know that there is a move towards the use of biofuels. However you may not be aware that the increasing amount of ethanol in fuel will require specific alcohol resistance foams (AR Foam). BS 5306-8 recognises this and recommends that AR foam is used if the amount of ethanol in the fuel goes above 10%.
What about fire alarms? A new version of BS 5839-1, 'the bible' of the fire alarm industry, was published in May. Whilst it wasn't a major revision, the changes will have an impact on the facilities you manage. The changes were made for two main reasons, firstly to take into account the findings of the Rose Park care home fire and secondly as a result of research on high ceiling fire detection. There were also some other 'tweaks' to cover updated legislation and standards referred to in the code.
The first noticeable change is in the title which has been adapted to make it clear that BS 5839-1 is for non-domestic properties (domestic properties are covered by BS 5839-6).
A significant change, again related to the Rose Park findings, is that the standard now recommends that where occupants of a building are going to need assistance from staff to evacuate the building (e.g. in residential care homes and hospitals) that the fire detection and fire alarm system should be addressable if the facility has the capacity to sleep more than ten people. So if you manage such premises do you have an addressable system? This is similar to a conventional system except that the control panel can determine exactly which detector or call point has initiated the alarm.
The new version of BS 5839-1 also recommends that residential care homes should have automatic transmission of alarm signals to an alarm receiving centre. It goes on to say that if you have a staff alarm in a care home that there should not be any delay in summoning of the Fire & Rescue Service when the fire alarm system operates, but there may be a delay in the general alarm signal, provided all staff are made aware of the fire alarm signal. There should also be no filtering of alarms from care homes, this is different from all other facilities where the code recommends that where an investigation period is employed, the Fire & Rescue Service ought not to be called until the outcome of the investigation is known (except in residential care homes where it is necessary to summon the Fire & Rescue Service as soon as the fire alarm system operates).
Zone plans – do you know what they are and have you got one? A zone plan is a pictorial view of your fire alarm system. It's important because this is what the Fire & Rescue Service will look for when they arrive at your premises to find out where the fire is so they don't have to go searching round the building. BS 5839-1 now reinforces the recommendation to have one; indeed to not have one is now considered a major variation. It is your responsibility as the premises management to ensure that the zone plan is kept up to date, especially if it references areas by name, such as shops etc.
Do you manage large and high warehouses? The work done by FIA and the Building Research Establishment (BRE) of high ceiling detection has been incorporated into the code so now you can use aspirating detection systems at similar heights to beam detection thus widening your choice of detection type.
The FIA strongly recommends that fire protection systems be properly maintained by personnel that can prove their competence. Indeed the new standards make that link and the FIA recommends that the best way to prove competence is through membership of a scheme such as the 'Portable Fire Extinguisher Service Technicians Scheme' from BAFE or BAFE SP203/LPCB's LPS1014 for fire alarms. Similarly there are competence schemes for fire risk assessors and passive fire protection systems that can be called upon by facilities managers.
The FIA believes that building owners should consider the use of more fire protection in buildings that are critical to the community. The FIA feels that the value of keeping these buildings operational far outweighs the small additional cost of an extra level of fire protection. Extra fire protection could mean the difference between these buildings surviving or not in the event of a fire.
As a facilities manager are you aware of your local Fire & Rescue Service's attendance policy for automatic fire alarm signals? If not you should be as in many cases Fire & Rescue Services will not attend an unconfirmed signal from a commercial building. A confirmed signal is where a person has seen evidence of a fire and relayed that information to the alarm receiving centre who in turn will call the relevant Fire & Rescue Service and confirm that there is an actual fire. If you're not aware of the attendance policy of your local fire and rescue service then you should go their website and look for the details. If these are not readily available then call the headquarters and ask for the information to be sent to you. There are a number of variations on attendance policies and these include whether the building is managed or not, whether there is a sleeping risk, the time of day and the day of the week. So you need to read the attendance policy carefully to see whether when the automatic fire alarm goes off you will receive a visit from the big red fire engines!
Some Fire & Rescue Services are now considering charging for attendance at false alarms and given these austere times this is more likely to be the case in future. The FIA has a dedicated website with regard to the management of false alarms and this is to be found at
www.fia.uk.com/en/cut-false-alarm-costs/
.
These are changing times for all stakeholders in the fire world as funding cuts continue to change the way in which Fire & Rescue Services will operate and thus it's ever more important that those with responsible for fire safety keep abreast of the situation. A good place to start is the FIA website
www.fia.uk.com
.
Authors.
FIA CEO, Graham Ellicott/FIA Technical Manager, Robert Thilthorpe