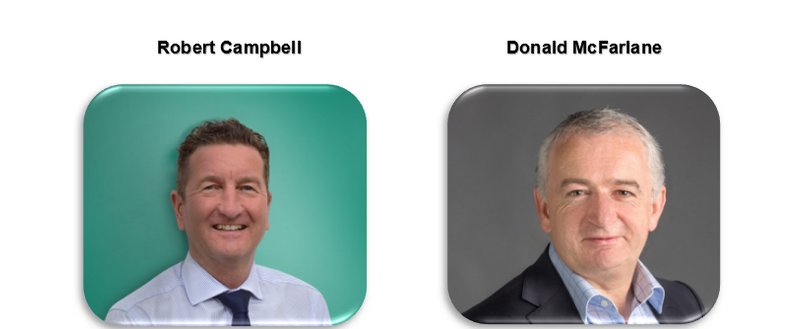 Movers and shakers: The latest appointments and departures at FIA Board
FIA 2020 AGM was again the time where some of the serving members on the Board and Councils automatically step down having completed two years' service, some are re-elected and some are not. The FIA is delighted to announce the appointment of two new Directors to the Board: Robert Campbell from Detector Testers and Donald McFarlane from Honeywell.
During his career, Robert Campbell held numerous high-profile positions managing businesses around the world including companies in UK, France, Germany and Asia. Many of his positions have been within the fire industry, most recently as Managing Director at Cooper Fulleon and Cooper Fire Systems and since September 2017 as the Managing Director at Detector Testers.
Donald McFarlane has been in the fire industry for over 35 years & spent the last 20 with Honeywell. Donald started his career as an Electrician and was awarded 'Apprentice of the Year'. He later joined Honeywell as an Area Sales Manager specifically for Scotland and later managed the Gent sales team. He took over his present role of UK Commercial Director at the start of 2018 and brings with him a wealth of knowledge.
David Murfitt and Aston Bowles have left the FIA Board. The FIA recognises the commitment shown by David and Aston, who were not re-elected, for their service; especially David who has served on the board for 16 years. We are glad to say that they will both continue to be involved with the FIA, being part of the marketing team and looking after the IoT project respectively.
Chairman of the FIA Board, Derek Gotts said: "We extend our warm welcome our new Board Members, who bring a fresh perspective and a new set of skills and experience to FIA. I want to thank those board members who stood down this year for their support and wise counsel over the years. We look forward to welcoming our new directors to the next scheduled Board meeting".