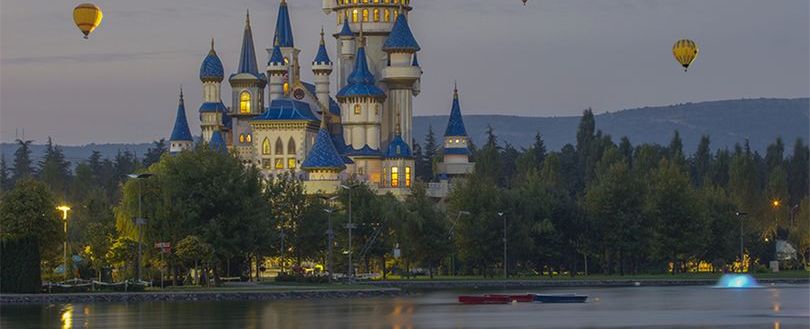 Massive fire breaks out at Disneyland's Fantasmic show – review fire safety measures
The popular Fantasmic show at Disneyland California was stopped during a performance on Saturday 22nd April by a terrifying incident when a huge fire broke out on stage.
During this performance. as the sun set over Disneyland, guests gathered for the much-anticipated live show "Mickey's Dream." With stunning special effects, dazzling pyrotechnics, and beloved Disney characters, the show promised to be a magical experience. The night, however, took a dark turn when a fire broke out, leaving attendees terrified and concerned for their safety.
While the cause of the fire is still under investigation, it serves as a reminder for fire safety measures to be re-evaluated and updated. During the show, the Maleficent dragon caught fire and burned to the ground. The show was cancelled, and everyone was asked to leave as soon as possible. A spokesperson for insidethemagic.net said, "We've seen multiple fires break out at Disney Parks in the past, but nothing like this."
"We're not sure what started the fire, but it's safe to visit Fantasmic! The Disneyland Resort will experience significant downtime. The Maleficent dragon appears to be completely destroyed, implying that Disney will have to use a backup or start over."
For years, Guests have been entertained by the show's diverse cast of characters, songs, and stunts. The show was cancelled during the COVID-19 outbreak in 2020, and it did not return until late last year.
The Fire Industry Association (FIA) would like to encourage all theme parks, entertainment venues, and public spaces to inspect their fire safety equipment and procedures thoroughly. The FIA advises that proper safety measures must be in place to prevent incidents like this from occurring. Fortunately, no guests or employees were injured in the fire, thanks predominantly to the quick response of trained emergency responders at Disneyland. The park's safety protocols were immediately enabled, and the area was quickly evacuated. Firefighters arrived quickly and were able to contain the blaze to the stage area.
Finally, this incident should serve as a wake-up call to all public spaces to review their fire safety measures and ensure that they are current and effective. To protect their guests, employees, and reputation, Disneyland and other theme parks must continue to prioritise safety.
Watch the Disneyland dragon catch fire during the live performance here.