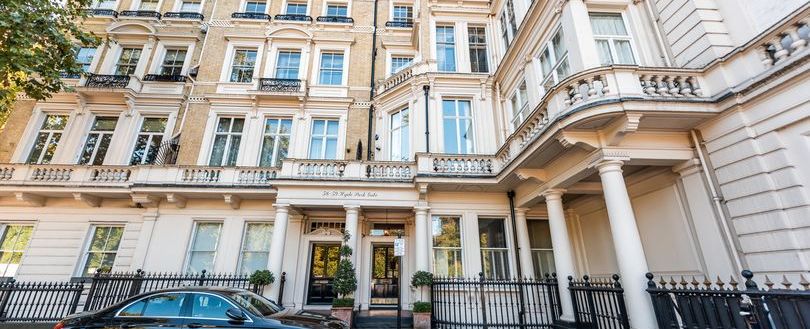 London council issues £480,000 fine on landlord over fire and safety hazards
In a recent development, Kensington and Chelsea Council has imposed a substantial fine of £480,000 on Blackstone Properties Management Limited and its Director, Mr. Mohamed Ali Rasool.
The fine was levied due to poor housing conditions, including significant fire safety risks, in a multiple-occupancy property situated at Hyde Park Gate.
The 22-bedroom house, operating as an unlicensed House in Multiple Occupation (HMO), came under scrutiny after a tenant complaint in 2020. An ensuing investigation revealed alarming safety issues, prompting the council to take decisive action.
The property was reported to have experienced a fire incident, with subsequent findings uncovering burnt-out areas, loose electrical sockets, obscured smoke alarms, damaged fire doors, and insufficient fire separation between bedrooms. Additionally, inadequate protection measures were identified in the boiler room, posing a serious threat to the safety of occupants.
The investigation shed light on the dire living conditions faced by tenants, including the absence of proper kitchen facilities. Reportedly, tenants resorted to cooking using makeshift "camping-style facilities" in their rooms. Rising damp and mould growth were also rampant throughout the property, further exacerbating the hazards faced by residents.
The fines, totalling £480,000 plus additional costs, were handed down by Westminster Magistrates' Court on November 1st. Kensington and Chelsea Councillor and Lead Member for Planning and Public Realm, Cem Kemahli, emphasised the significance of the judgment, stating, "Let this judgment be a clear lesson to other landlords and agents: if you are offering poor-quality accommodation, we will find you and will come after you."
Highlighting the council's commitment to ensuring safe and habitable housing, Kemahli stressed the importance of maintaining high standards in privately rented homes. He indicated that the council's landlord licensing schemes aim to identify and address substandard accommodations, fostering a fairer market for responsible operators.
As the Royal Borough of Kensington and Chelsea strives for the best homes for its residents, Kemahli assured that council teams are ready to support and guide landlords in addressing concerns and improving their properties. The message is clear: substandard housing will not be tolerated, and the council is resolute in its efforts to uphold the safety and well-being of its community.
View the SOURCE here.
Our eNews provides regular insight into industry trends, news headlines, and product and service information. For news articles parallel to those mentioned above, sign up for our eNews. Click here to sign up: Subscribe to our enews (fia.uk.com)