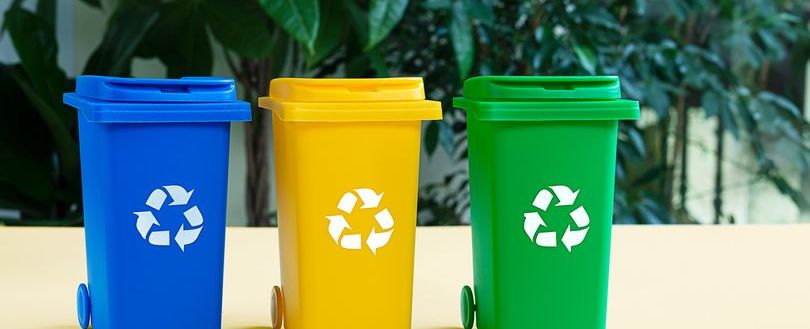 Local recycling bags now have new safety warning tags attached to them alerting people to the risk of fire
Residents in the Burnham-on-Sea area will have new fire safety warning tags added to their recycling blue bags.
Somerset Council, in partnership with its collections contractor SUEZ, has introduced warning tags to educate residents about the hazards of disposing of certain fire-causing materials, such as camping gas canisters, in their recycling. The tags have been attached to every household's recycling bright blue bag to raise awareness, prevent fires, and ensure the safety of the crews who collect the bags. These tags serve as a reminder about the dangers of flammable items and the importance of proper disposal.
A spokesman says: "SUEZ staff have found a record number of gas canisters in the recycling collected from Somerset residents, with a staggering 2,500 found since May 2023. Each one of these could have started a fire."
"Crews are not allowed to rummage through bright blue bags at the curbside in case they contain any broken glass that could harm them."
"In the last year, there have been six incidents of fires/small explosions in trucks and at depots. Although extra manual checks are done by keen-eyed staff during the sorting process, each canister is a potentially explosive fire risk when it gets to the depot. Please note that the cause of the recent fire at the Taunton Recycling Site is still to be determined."
"Even though gas canisters pose a danger, aerosols like hair sprays and deodorants do not and should be put in the bright blue bag – gas canisters have a higher pressure and contain more flammable gas which makes them a fire risk."
"Somerset Council and SUEZ also warn that it is not just gas canisters that pose a risk, other items that are recyclable need to be presented correctly to keep everyone safe."
Items such as batteries and vapes should be presented with care.
Vapes can be recycled and put in an open bag alongside or on top of recycling boxes. If it is reusable, the battery can be removed and recycled.
Batteries: household batteries can be put in a clear, tied bag and placed on top of the recycling. Batteries should never be put in the rubbish bin.
Small gas canisters can be taken to any of Somerset's 16 recycling sites, including the one at Highbridge. They should speak to a member of the site staff about where to leave them.
Residents can find their local site online: www.somerset.gov.uk/waste. The bright blue bag is used to recycle plastic pots, tubs, trays, bottles, tin cans, foil, and aerosols.
Councillor Dixie Darch, Executive Member for Executive Lead Member for Environment and Climate Change, adds: "It's great that residents are making the effort to recycle but some items can pose a danger to crews and trucks. We must handle these items with care."
"The tag will help provide a reminder each time we put our recycling out to be collected."
View the SOURCE here.
Our eNews provides regular insight into industry trends, news headlines, and product and service information. For news articles parallel to those mentioned above, sign up for our eNews. Click here to sign up: Subscribe to our enews (fia.uk.com)