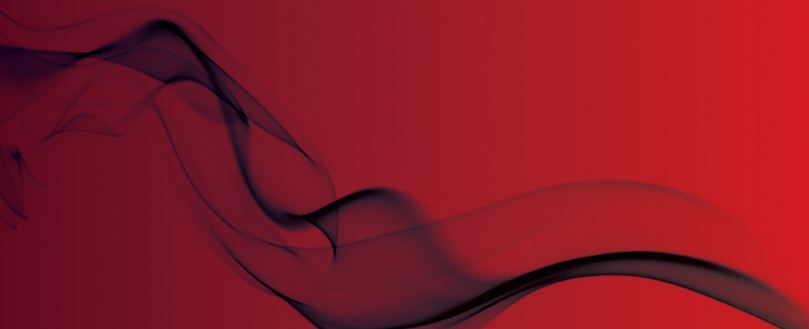 Have you got fire covered?
Patient safety is of upmost importance to any healthcare facility but fire protection is sometimes overlooked when considering this vital subject. Here, the FIA talks about the key points to consider with regard to fire safety.
Your Legal Responsibility
UK fire safety legislation has national variations, which results in different terms for those on whom the legislation imposes fire safety duties but the duties essentially remain the same.
In England and Wales, the Regulatory Reform (Fire Safety) Order 2005 refers to the 'Responsible Person'; the Fire Safety (Scotland) Regulations 2006 use several terms referred to colloquially as the 'duty holder'; and the Fire & Rescue Services (Northern Ireland) Order 2006 and the Fire Safety Regulations (Northern Ireland) 2010 use the term 'Appropriate Person'.

Wherever you are located and whatever term is used, if you are an employer or have control over the premises or activities that take place on your company's premises, you have responsibilities under fire safety legislation.
Is Your Supplier Certificated?
As the person responsible for fire safety on the premises, it is crucial to ensure that you are using competent subcontractors. Most people outside the fire industry will not have had the appropriate training to enable them to understand what competency and knowledge is required to complete this work. However, in the fire sector there are industry specific certification schemes that can give purchasers confidence in the ability of the companies and individuals that they are employing to do work on their behalf.

Whether employing people to carry out installation and servicing work on your fire equipment or to provide a fire risk assessment, there are appropriate certifications for the type of work. The schemes available are written and administered by a variety of different bodies for a variety of different services but they all effectively show that an independent audit has taken place to assess technical capability, as well as the fire company's quality management system. A subcontractor will be able to provide evidence of their certification but it is important to also go to the scheme provider or certification body (often easily done via their website) to check that it is both genuine and current.

The FIA has a whitepaper on Third Party Certification, available to download from www.fia.uk.com, which explains this subject in an easy to understand way.
Fire Risk Assessments
Still on the subject of Certification, there are three UKAS accredited Fire Risk Assessment schemes: Warrington FRACS, International Fire Consultants Certification (IFCC) and BAFE SP205. Unlike the other two, BAFE delivers its scheme through three certification bodies, giving the fire risk assessment companies a choice of five competing suppliers, thus controlling price while quality is maintained by UKAS.
Fire Safety Management
PAS 7 is, in effect, a performance code for fire safety management. Premises can now be certificated to this Publicly Available Specification for Fire Risk Management Systems via a UKAS accredited third party certification body, such as BSI or SGS. A premise's owner/operator whose fire safety management was certificated to PAS 7 would obviate the need for fire brigade inspections as a PAS 7 audit would go far deeper than a fire officer's inspection.
What's your Evacuation Strategy?
If you get an alarm from your fire detection system, what do you do? Evacuate? Whilst in a small retail premises the plan of everyone out is probably right, that won't work for a complex site like a hospital. Here you will have people of varying levels of mobility and some that can't be moved at all. If you're in the middle of surgery do you drop everything the moment the bell rings? Of course not.

That's where the evacuation strategy comes into play. Horizontal, vertical or stay put, you need to have this planned. Remember, when the Fire & Rescue Services (FRS) arrive they are there to fight the fire and not to evacuate the patients; that's your job. The NHS internal reports show that if you have a well-planned and well-rehearsed plan, then everyone gets out alive if you do have a real fire.
Reduce False Alarm Incidences
Note the 'if' in the preceding paragraph. Fire detection systems are designed to detect 'fire-like phenomena', so when the alarm goes it may not necessarily be a fire. FRS' across the country are changing how they respond to automatic fire alarms and, in many cases, unless there is a confirmation of a 'real' fire, they will not attend. Many FRS' recognise that hospitals are the worst offenders in terms of unwanted fire signals, so this needs to be factored into your plan. You need to know what the policy is for your FRS and, if you manage multiple-site facilities, what the policy for all the facilities is, as policies may differ from FRS to FRS!

Consider an investigation time before the signal is transmitted; look at what detection type you use and modify it to your situation; or modify what you do, for example, the simplest way to reduce false alarms in hospitals is to make sure ward toasters are nowhere near a fire detector. Advice on managing false alarms and the FRS response to automatic fire alarms can be found on the FIA website - www.fia.uk.com/en/cut-false-alarm-cost. Any change you make which has the potential to increase the risk should be discussed with all interested parties, eg, the FRS.

What else can you do to reduce the chance of a fire or an unwanted fire signal? Well, if any maintenance or building work is carried out on the hospital, make sure that any hot work is managed on a permit system and, if necessary, isolate the fire alarm or cover the detectors in that area (remembering to uncover the heads once the work is done). This also applies if the work is liable cause a large amount of dust.

Arson can also be a problem, so ensure that access to areas with large amount of flammable/explosive liquids, gases or solid is strictly controlled. Don't just leave waste lying around; bag it and store it securely.
Multi-Site Facilities
For those of you that have multiple sites that overlap several Fire and Rescue Authorities, you might want to consider a Primary Authority Scheme (PAS).

In the mid-2000s the Government, via The Regulatory Enforcement and Sanctions Act, introduced PAS which was developed as a partnership scheme based in law with statutory guidelines. These were designed to create business investment in growth by developing confidence that regulators in different local authority areas would not place competing demands on a business which, in turn, could impose extra financial burdens on it. PAS includes a variety of 'strands' including
Assured Advice which would be provided by the regulator to a business and this would be accepted by enforcers of the same regulations
Inspection Plans would be agreed between the regulator and business so as to co-ordinate inspection activity under an agreed local inspection programme that was risk based
Enforcement Referral, whereby the partner regulator has the ability to stop proposed Enforcement Action that is not consistent with the Assured Advice
PAS was to be available to any business that operated across more than one local authority area and it was to be applied to the majority of local authority regulatory services. PAS was extended to include the Fire Safety Order in April 2014.

For more information on managing your fire safety download a copy of the FIA's Best Practice Guide to Fire Safety at www.fia.uk.com.