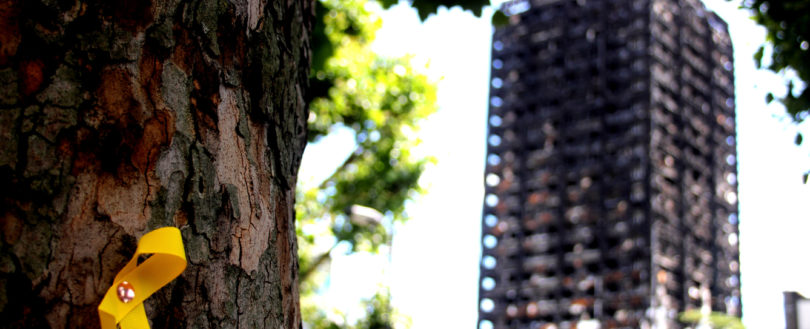 Grenfell Tower Fire Update - Pressure mounts as inquiry postponed over immunity.
Pressure mounts on the inquiry as a decision needs to be made on immunity whilst providing evidence.
The Confederation of British Industry (CBI), Britain's biggest business lobby group, has called for 'maximum transparency and accountability' in the Grenfell Tower fire inquiry. This comes in response to the companies involved in the hearing asking for immunity from prosecution if they do provide evidence, which led to the tragic deaths of 72 residents in 2017. The CBI added that all parties must collaborate fully 'without exception or preconditions'.
This pressure has led the chair of the Grenfell Tower Inquiry to delay the hearing for at least two weeks so that the Attorney General can decide if any evidence provided by the companies will be used against them in any future prosecutions.
The Chairman of the Grenfell Tower Inquiry 'Sir Martin Moore-Bick said he had agreed to the request from individuals working for companies on the Grenfell refurbishment project which clad the tower in flammable plastic panels. They are seeking immunity from prosecution over any evidence that they may give to the inquiry.
But Lord Porter, building safety spokesman for the Local Government Association (LGA), said: "The LGA urges the Attorney General to do everything in his power to ensure the truth comes out in a manner that guarantees those who have a criminal case to answer face justice and does not jeopardise civil litigation against those responsible for rendering buildings unsafe."
Yet, 'Moore-Bick is widely expected to ask the attorney general to prevent "the use of evidence given by witnesses … against them in any future criminal proceedings" in order to avoid the inquiry being entirely derailed.'
Stephanie Barwise QC, representing a group of the bereaved and survivors said they were neutral as they were unable to gather the opinions of all their clients in such a short space of time. Although, she stated that her clients were utterly outraged at the request of immunity from the companies. The bereaved and survivors will presumably be even more outraged by the Grenfell architect Studio E, contractor Rydon and cladding installer Osborne Berry lawyers who say that they might have to invoke their right not to self-incriminate and refuse to answer questions if they are not guaranteed immunity.