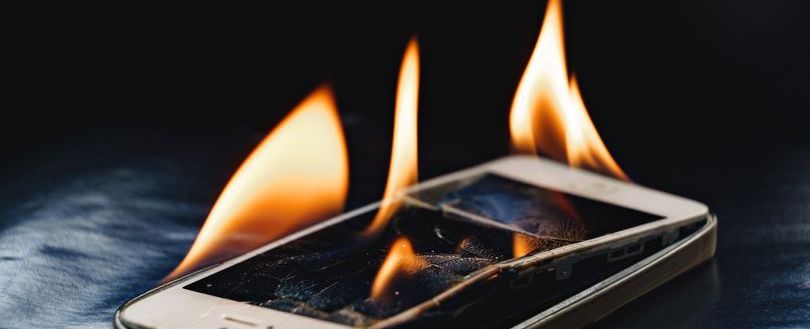 Government action urged as new figures show surge in lithium-ion battery fires
Trade and consumer bodies are warning that action is needed in the light of a sharp increase in e-bike and e-scooter lithium-ion battery fires.
The British Metals Recycling Association is urging the government to lead a new campaign to highlight the dangers of fires from exploding lithium-ion batteries, saying the problem has been "ignored for too long".
The warning comes as new figures show that the number of fires caused by exploding lithium-ion batteries in e-scooters and e-bikes soared by almost 150% in 2021, according to data obtained in response to a Freedom of Information request by insurance company Zurich. The number of such fires to the end of September 2022 shows a further increase of 28% on 2021's monthly average figure.
In London alone, firefighters attended 88 fires caused by e-bikes in 2022 – an increase of 80% on the 49 responded to in 2021. Many of the fires have been attributed to e-bike conversion kits, which can be used to convert a standard push bike into an electric bike.
Safe use and disposal of lithium-ion batteries
"These figures underline the need, once again, for more education and communication about the dangers of lithium-ion batteries found in rechargeable items, including e-bikes and e-scooters," said James Kelly, the CEO of BMRA. "This is a growing problem, which is putting the safety of members of the public and those working right across the recycling sector at risk. For too long it has been ignored, which is why the BMRA is now calling for a government supported campaign to better inform the public of the hazards, both for safe use and disposal of lithium-ion batteries."
London Fire Brigade Assistant Commissioner for Fire Safety, Charlie Pugsley, said: "There is a significant risk posed by the e-bikes which have been converted, and we are predominantly seeing fires in ones which have been purchased from online marketplaces and batteries which have been sourced on the internet, which may not meet the correct safety standards.
"When these batteries and chargers fail, they do so with ferocity and because the fires develop so rapidly, the situation can quickly become incredibly serious. These items are often stored in communal areas and corridors, and can block people's only means of escape."
To finish reading the full article, visit the SOURCE here.
Our eNews provides regular insight into industry trends, news headlines, and product and service information. For news articles parallel to those mentioned above, sign up for our eNews. Click here to sign up: Subscribe to our enews (fia.uk.com)