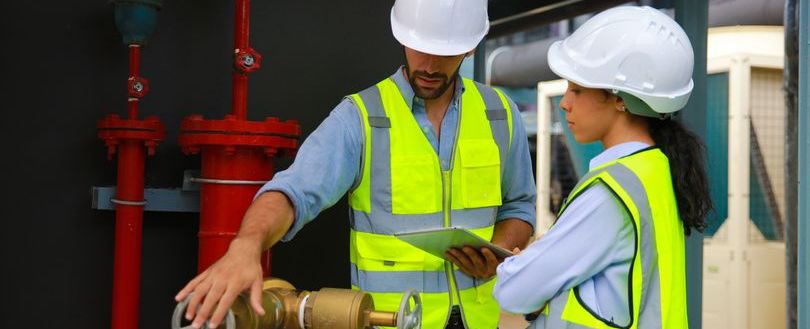 An estimated £18.6 million has been made available to replace the remaining awake watch deployments in England
In order to replace the waking watch measures that are still in place, the government has announced an additional £18.6 million in funding for the installation of a standard alarm system.
The fund expands upon both the £27 million Waking Watch Replacement Fund in 2022 and the initial £35 million Waking Watch Relief Fund, which was targeted at high-rise residential buildings (above 17.7 metres) because of unsafe cladding. Due to any fire safety issues, this increased eligibility applies to residential buildings of any height with a waking watch in place.
The new fund, which was made public on May 25, will be open to all residential buildings in England where a waking watch is currently in place, regardless of where the costs of the waking watch fall.
This aligns with the guidance published by the National Fire Chiefs Council (NFCC) on buildings that change from a "stay put" to a "simultaneous evacuation" fire safety strategy.
Who will benefit?
Leaseholders who may have faced high costs or delays in the implementation of interim safety measures by providing financial support and delivering a better, long-term fire safety system in their buildings.
Which buildings will be eligible?
The fund will cover the upfront capital costs of installing an alarm system. The common fire alarm system should generally be designed in accordance with the recommendations of BS 5839-1 for a Category L5 system, which is referred to in the NFCC's revised guidance on simultaneous evacuation.
To be eligible:
the building must be located in England
the building must be a residential building
the building must have a Waking Watch in place
The fund will cover the alarm cost where installation work commences on or after May 25, 2023.
Visit the SOURCE here.
Find out more about the Waking Watch Replacement Fund 2023, here.
Our eNews provides regular insight into industry trends, news headlines, and product and service information. For news articles parallel to those mentioned above, sign up for our eNews. Click here to sign up: Subscribe to our enews (fia.uk.com)