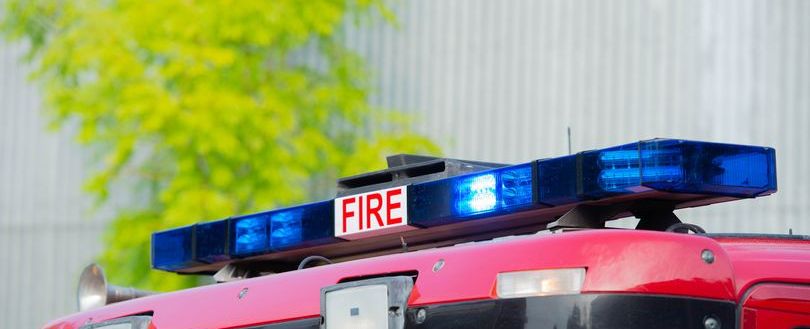 Following a fatal fire in Gospel Oak, Camden Council and the London Fire Brigade urge the use of safe electric bicycle and scooter charging
Due to safety concerns about lithium battery overheating, Camden Council and the London Fire Brigade are urging residents to abide by instructions for safely charging and storing electric bikes and scooters.
Sadly, a resident of a Camden council home perished in a house fire last week. According to early findings, a lithium battery used in an electric bicycle is most likely what started the fire. The London Fire Brigade is still looking into what caused the fire.
Today, Camden Council reminded its tenants not to store or charge wheelchairs, scooters, or e-bikes in the common areas of their building.
The Council will start talking to residents about safely charging e-bikes, scooters, and wheelchairs in residential structures as part of its commitment to promoting sustainable transport in the borough.
"All of our thoughts and sympathies remain with the family and friends of the resident who tragically lost his life in a fire last week, and we are continuing to support those who have been affected at this very difficult time. We await the full investigation report into the fire from the London Fire Brigade.
However, given what we know from initial findings, we cannot delay getting a message about safe charging out to our residents. Charging lithium batteries has been overheating and causing fires across the country, and so we urge all residents not to charge their e-bikes or e-scooters, or devices like mobile phones or tablets, when they are asleep, and to check that their batteries and chargers meet UK safety standards.
By following the London Fire Brigade's advice for charging batteries, residents can keep themselves and their neighbours safe." Councillor Georgia Gould, the leader of Camden Council, states.
" Firefighters from stations in Camden and the surrounding area attended a significant fire in Kentish Town last Thursday, where sadly a resident lost their life. Our fire investigators believe the most probable cause of the fire is due to a lithium battery pack failure, that was charging an e-bike. I would like to remind all residents to follow our advice to store and charge their e-vehicles safely and only buy from a reputable seller. Our full advice can be found on the Brigade's website. Our thoughts are with the family and friends of the deceased at this difficult time. Camden Borough Commander David George of the London Fire Brigade
How can you reduce the risk of fire when you charge an e-bike or e-scooter?
Last year, the London Fire Brigade attended over 116 fires involving e-bikes and e-scooters, and so far this year, on average, they have been called to a related fire once every two days.
The London Fire Brigade suggests the following for battery charging:
Not to block your exit with charging batteries or e-bike and e-scooters. If a fire breaks out, you won't be able to safely leave your home. Store them in a shed or garage where possible
Keep an eye out for warning signs that your battery might be failing and becoming a fire risk
Never leave your battery to charge when you are out or whilst you sleep
Make sure your battery and charger meet UK safety standards
Use the correct charger for your battery, and make sure to buy from a reputable seller
Let your battery cool before charging it
Unplug your charger once the battery has charged
Fit smoke alarms in the area where you charge your batteries
Our eNews provides regular insight into industry trends, news headlines, and product and service information. For news articles parallel to those mentioned above, sign up for our eNews. Click here to sign up: Subscribe to our enews (fia.uk.com)