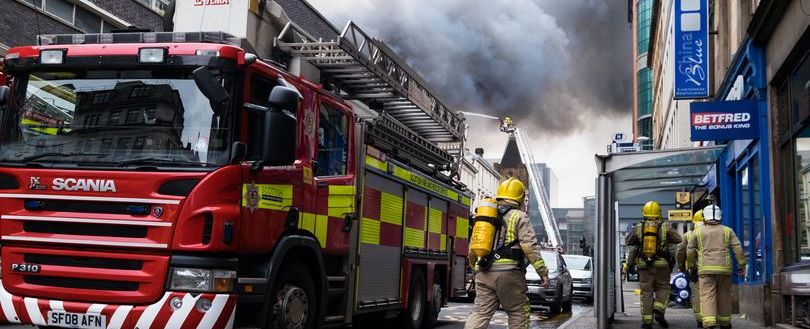 Fire tears through historic Jenners building in Edinburgh
Flames were seen tearing through what was one of the world's oldest department stores prior to its closure for restoration in 2021, with thick smoke billowing through the heart of Scotland's capital.
This month's fire at the former Jenners department store building in Edinburgh highlights the increased risk of fire in buildings under construction or refurbishment.
The circumstances surrounding the incident, which through their firefighting efforts, resulted in five fire and rescue personnel needing medical treatment, will take time to establish. But it has been reported that the building was undergoing a four-year restoration project which, by the nature of this activity, can make a normally safe building a difficult environment in which to fight a fire.
Our thoughts are with the firefighters, their colleagues and families involved in the incident.
Read our article on fires on construction sites, published in 2020.