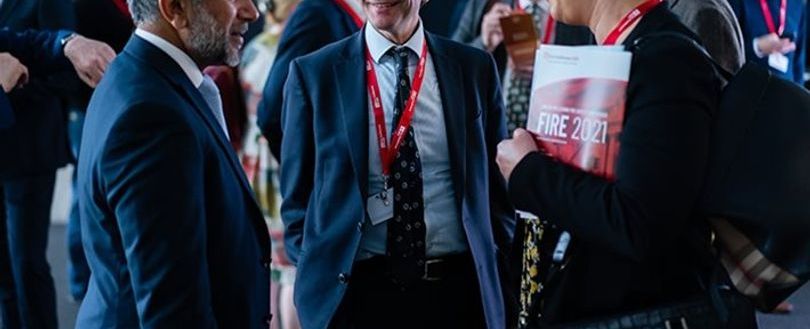 FIRE 2022 team to host the Fire Conference 2022 - 18th October 2022, St, Helen's London, and online.
Traditionally organised collaboratively between the Fire Protection Association (FPA), Institution of Fire Engineers (IFE), and the National Fire Chiefs Council (NFCC), the FIRE 2022 team have now welcomed the Fire Sector Federation (FSF) as a key contributor and supporter of this event. Programme details are available via the ticket booking website and we are pleased to confirm that online and in person delegates will receive 7 IFE CPD hours. Online tickets are competitively priced at £100, with in person tickets available from £200. The event is being held in the St Helen's skyscraper building in central London and the venue boasts one of the largest plasma screens in Europe.
The one-day conference will boast presentations and workshops by expert speakers from the UK and internationally. Event highlights include a Ministerial Plenary; a journalist-led session reflecting on the Grenfell Tower Inquiry; a panel debate on sustainability in the fire sector; a plenary from Dame Judith Hackitt, and workshops covering future fuels, the fire and rescue service reform, curtain wall fires, and professional indemnity insurance. The key message of this flagship conference is Working together to drive change and the programme has been designed by the four organisers to have relevant plenary and workshop sessions for each membership group. The themes running through the programme for this year are conservation and sustainability; collaboration; competency, and communication.