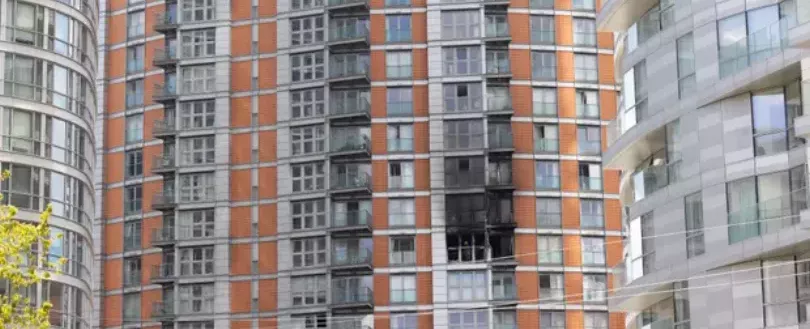 Fire breaks out at London tower block with Grenfell-style panels
125 firefighters and 20 fire engines have been called to a fire at a tower block in East London at the New Providence Wharf development in the Poplar areas of Tower Hamlets.The fire broke partly in combustible panels similar to those used on Grenfell Tower. .
Smoke appeared to have penetrated six floors and one flat was visibly ablaze as firefighters doused the flames from an extendable platform, according to video taken from neighbouring homes.
London Ambulance Service said a 'number of people' have been treated, though the extent of their injuries is not yet known
Read more: https://metro.co.uk/2021/05/07/fire-breaks-out-in-canary-wharf-flats-with-same-cladding-used-on-grenfell-14537101/?ito=cbshare
Twitter: https://twitter.com/MetroUK | Facebook: https://www.facebook.com/MetroUK/